Ripples to Waves
At SwimLabs, we are proud of our Ripples to Waves® program. We believe that swimming is not only a life skill that is fundamental to a child's development, but also a source of pride, accomplishment and lasting memories in a child's life. We also believe that this experience should be available to everyone regardless of their financial circumstances. That is why we have teamed up with Olympic Champion Missy Franklin and USA Swimming Foundation to form the Ripples To Waves® swim lesson program.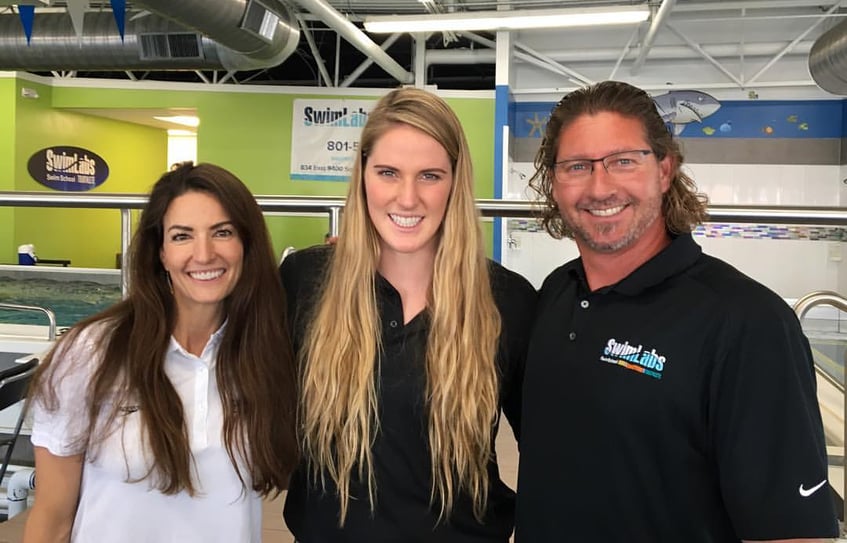 Ripples to Waves® will make swim lessons available to sponsored families, regardless of their ability to pay. They will never see a bill for the cost of their lessons at our swim schools.
Our warm-water current pools mean each lesson has it's own pool and instructors keep complete attention on the swimmer. Small class sizes or individual lessons provide customized instruction from expert instructors who are passionate about the sport and highly trained with our technology and techniques
We believe the best route to water safety in new swimmers is to not just learn to swim, but to swim correctly and confidently. And we know that even the slightest adjustment to a competitive swimmer's technique can mean giving them the edge they need to excel. Our approach to swimming has been proven time and again to teach new swimmers, help youth swimmers to excel at their highest level, push master swimmers to go beyond their current times and abilities and help triathletes conquer the swim portion of competition in personal best times.
We are here to get everyone swimming safer, better and faster – faster. And we do it all with an abundance of fun, a feeling of family, and an absence of fear.

---