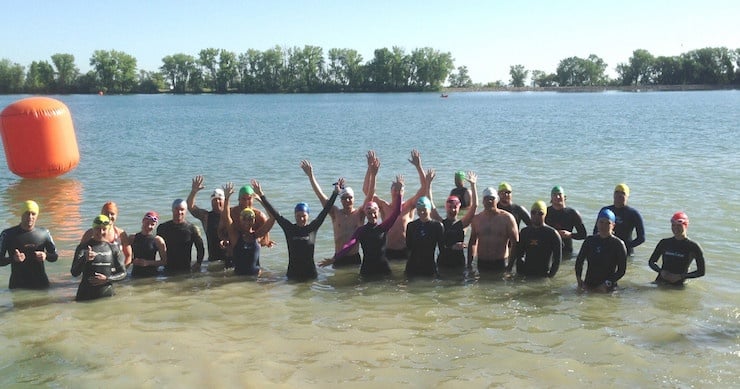 As a follow up to our blog on the inaugural Denver event for Swim Across America (August 26 at Chatfield Reservoir), SwimLabs brings you two videos with open water swim tips.
The first video, with by Olympic Triathlete Susan Williams, discusses "swimming with fish" and other ways that an open water swim may be different than a pool swim. In the Chatfield reservoir, near Denver, we have small fish and birds that are not dangerous, but may startle a swimmer who isn't used to swimming outdoors. Little fish and diving ducks may appear underneath the athlete, and moss or water plants may brush hands or feet, but there's nothing to worry about. It's helpful just to know that the possibility exists for a "wildlife encounter."
Susan also explains that waves can be a hindrance in open water swims, but that waves rarely factor into the equation at Chatfield. Still, it's good to be aware that wind and weather are variables that could affect the swim. Hear Susan discuss with a group of swimmers:
The second video, by SwimLabs founder Michael Mann, reminds swimmers to maintain good freestyle stroke mechanics on their open water swim. Here, Mike discusses the essentials of the catch: good extension at the front of the stroke, fingertips dropping first, high elbow, and the most important piece, finishing a full stroke with your thumb by your thigh, rather than pulling up early with the thumb at the hip. See Mike here:
Best of luck to our open water swimmers and visit your local SwimLabs for more helpful instruction on swimming out of doors!