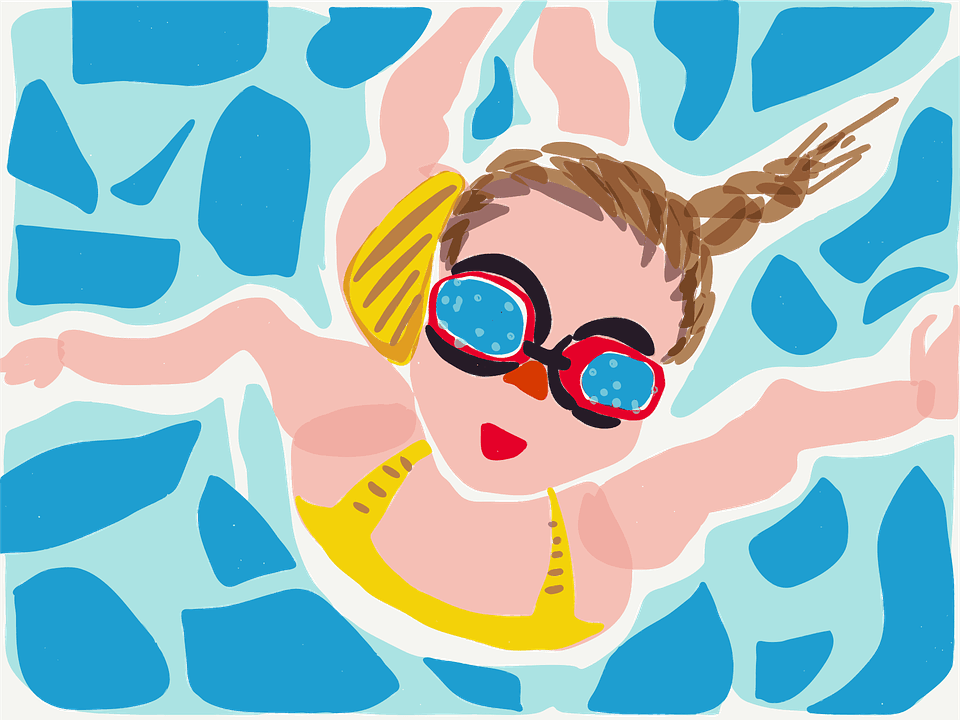 Never Say Never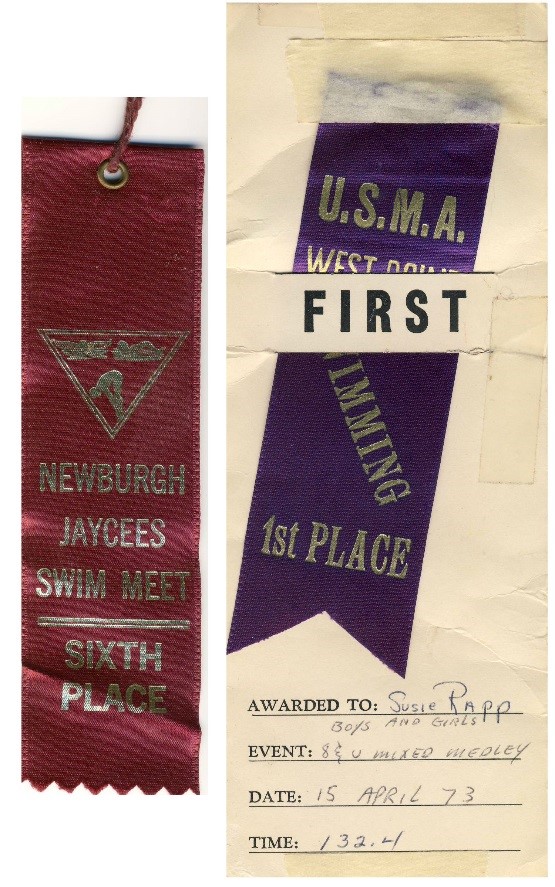 My first race, and I thought my last, occurred in the summer of 1971 when I was six years old and living at West Point, NY with my family. My older sisters both were swimming with the West Point swim team and had recruited me to join them at a swim meet hosted by the Newburgh Jaycees.
I remember the race quite vividly. Swimming in an outdoor pool and in one of the middle lanes, I jumped into the cool water and grabbed hold of the lip of the pool for the start. Few pools had starting blocks back then and lane lines were more like ropes with a few buoys attached. Waves galore were expected. The sun was out and very bright. I was probably in my baggy nylon suit held together in the back with a shoelace strap and wearing an old, white bucket cap. Goggles weren't something I could use in a competition so I'm sure my eyes were shut tight the entire length.
"Bang!" blasted the starter's gun and I was off kicking and flailing my arms as fast as possible. Unfortunately, my sense of direction was askew and I looked like a pinball bouncing off lane marker to lane marker back and forth for the entire length. After swimming about 45 yards instead of 25, I finished and looked up to find I was dead last and the only one left in the pool. Embarrassed, I jumped out and ran back to the comfort of my towel. Later, I discovered that last place came with a ribbon which I did happen to save but only as a memento of my short-lived swimming career. I was done, never wanting to swim again (or so I thought).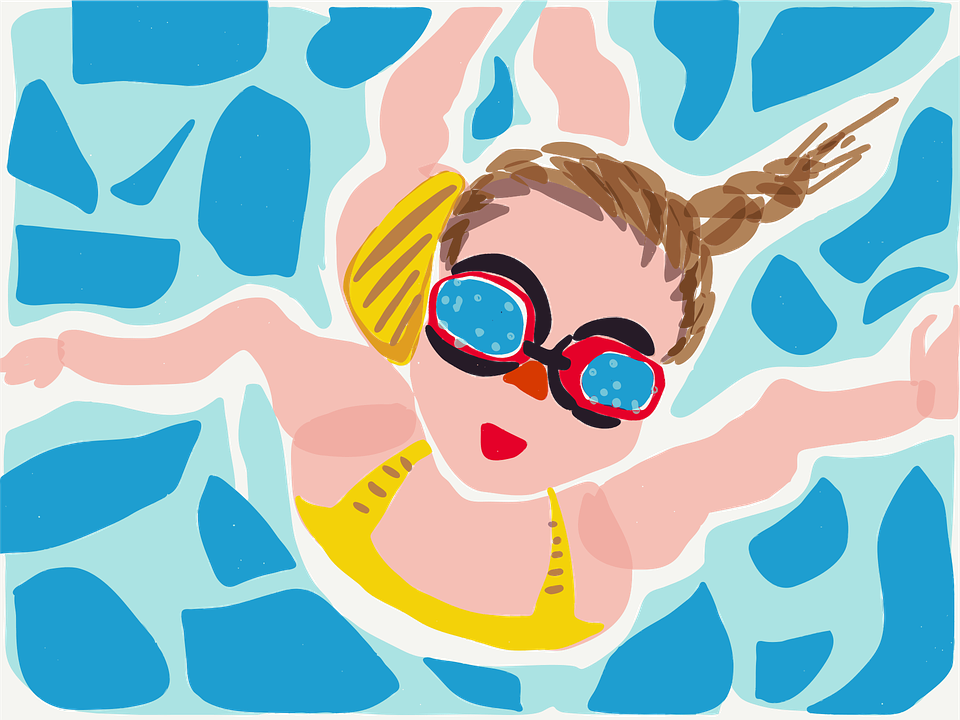 Now zip forward a couple of years and my sisters were again in need of an 8 & under to recruit for a West Point swimming event. This time I'm sure they didn't throw me in the backstroke leg of the relay but I can't remember if I swam breaststroke or butterfly in the boys & girls mixed medley. We ended up in first place with a time of 1:32.4 and my swimming career was back on.
I don't mean to imply that my swimming was only about winning but participating in fun races and earning some hardware certainly helps! My swimming career lasted through many last-place finishes afterward but I kept up with the sport for decades due to the fun I was ultimately enjoying with teammates. Focus on the fun and stay away from backstroke, especially in the sun, was my swimming motto.
---
Susan Rapp-von der Lippe is a three-time Olympic team member, gold and silver medalist and a member of the Stanford University Athletic Hall of Fame. She currently works with SwimLabs in Fort Collins, CO teaching learn-to-swim, and competitive lessons and runs her own marketing company, www.igbbmarketing.com.