LOCAL EVENTS & News
---
August 1, 2018
Fall Promos!


---
July 13, 2018
Starts & Turns Clinic at Union Mine High School


---
July 12, 2018
South Sutter Charter School Ice Cream Social & Vendor Fair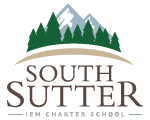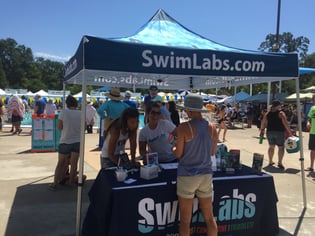 ---
June 26, 2018
El Dorado Hills' Dry Diggins Dolphins Swim Team
SwimLabs El Dorado Hills is sponsoring the Dry Diggins Dolphins Swim Team this summer and are pleased to host their swimmers at our facility for training.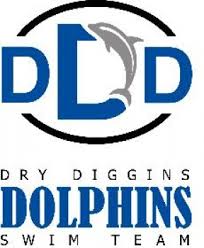 ---
June 23, 2018
AquaSol Team Day!
We were pleased to host AquaSol for a Team Day here at SwimLabs this past weekend.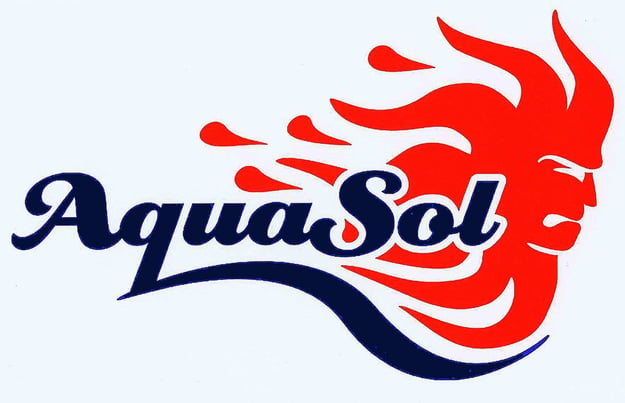 ---
June 20, 2018
Food Truck Event in support of El Dorado Hills Promise Foundation
We were proud to host a booth at the El Dorado Hills Food Truck Event to help support our local Promise Foundation!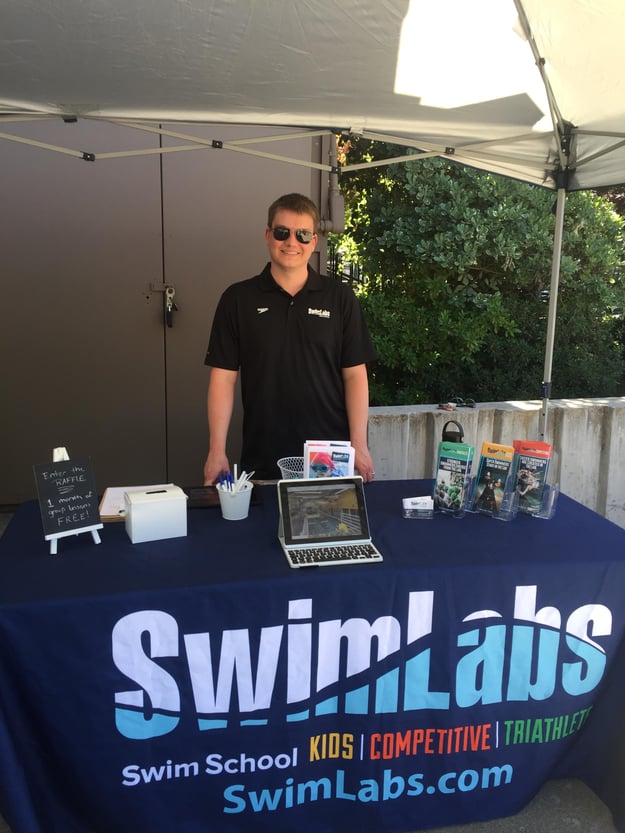 ---
June 16, 2018
El Dorado Hills' TAZ Swim Team
We're excited to be sponsoring the TAZ Swim Team. We attended our first meet with them on Saturday, June 16th and are looking forward to supporting the swimmers all summer long!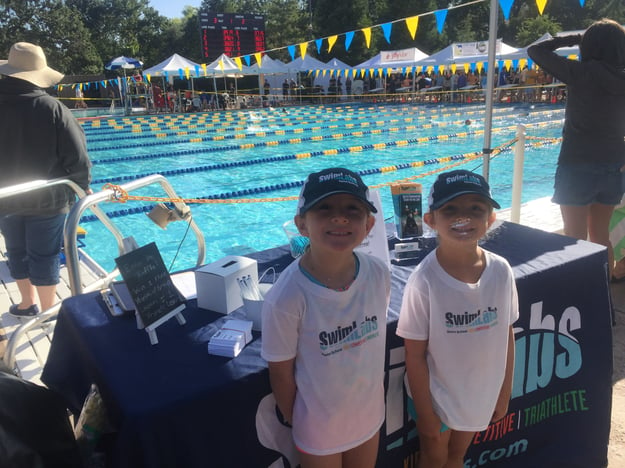 ---
June 15, 2018
Starts & Turns Clinic at Union Mine High School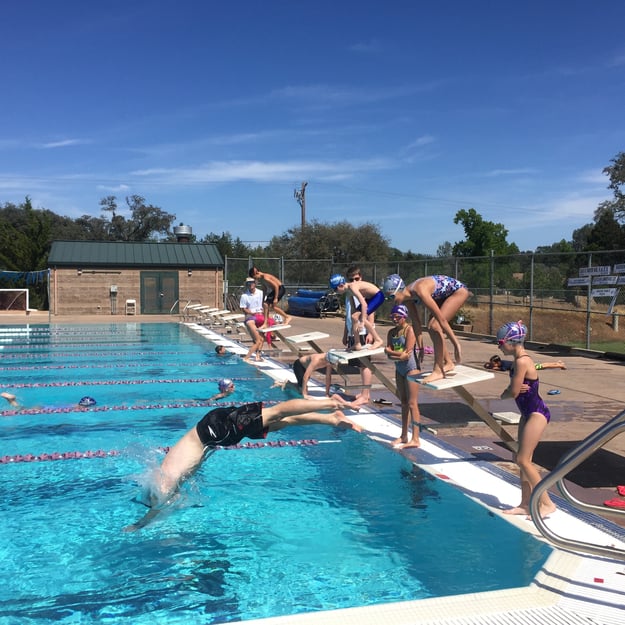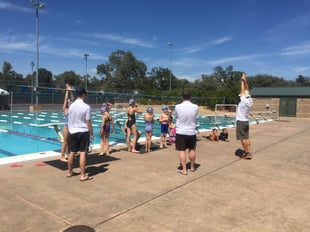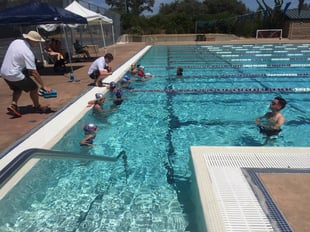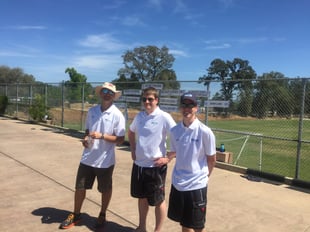 ---
June 10, 2018
Gold Country Half Marathon
Our very own Kristin Mai, SwimLabs' owner, ran in the Gold Country Half Marathon, sponsored the event and hosted a booth!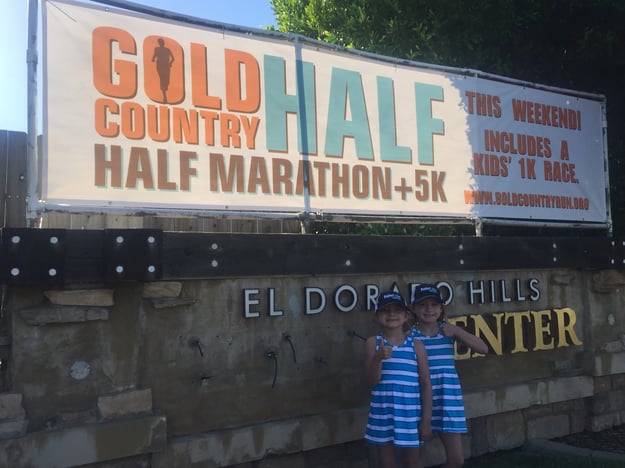 ---
June 1, 2018
Darin and Kristin's STYLE Magazine Feature!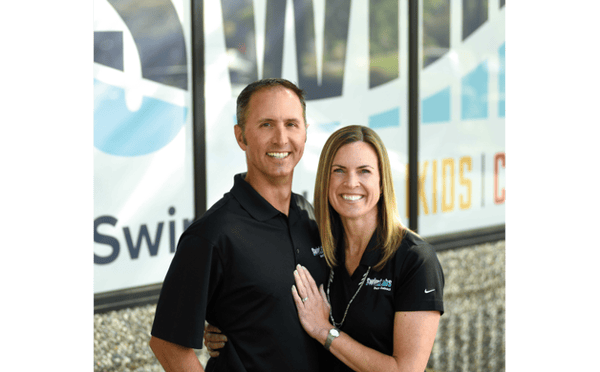 Our very own Darin and Kristin Mai were recently featured in Folsom El Dorado Hills' STYLE Magazine. They had the opportunity to discuss why they wanted to bring SwimLabs to our community and some of their favorite local spots!
On how they're involved with both the community and their customers:
"We enjoy being able to provide quality services to the residents of El Dorado Hills and the surrounding counties. We've been able to adapt our programs based on the needs of our community and have also developed clinics and team days to support swimmers getting ready for the summer swim season. In addition, we're part of local events, including Saturday Night in the Park and the Gold Country Half Marathon, and continue to provide donations to area elementary schools, the library, and other small businesses. What's more, we've established a corporate membership with a local gym as part of a wellness program for our staff. We're so grateful for our partnership with the El Dorado Hills Chamber of Commerce and look forward to building more relationships with the community."
Check out the entire feature here!
---
April 29, 2018
USA Swimming's Catch the Spirit Camp
We had the opportunity to participate with Sierra Nevada Swimming during the Catch the Spirit Camp and had a fantastic experience!
USA Swimming's Catch the Spirit Camp is designed to provide an educational experience for the swimmers in Sierra Nevada Swimming and build a stronger foundation for their Athletes and the LSC. This is accomplished through opportunity, observation, communication and motivation from the selected coaching Staff (as instructed from USA Swimming). Catch the Spirit Camp provides a carefully orchestrated program from USA Swimming with video, water instruction, and class room instruction. Sierra Nevada Swimming was pleased to partner this camp with us! Athletes spent a session at our SwimLabs during which they were provided instant video feedback for a transformative swim instruction experience. Parents and coaches had access to the videos for each participant following the camp.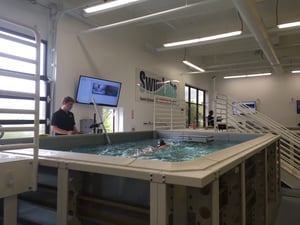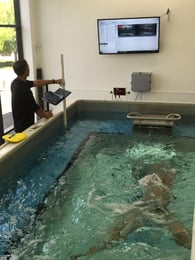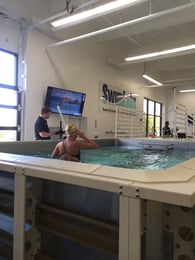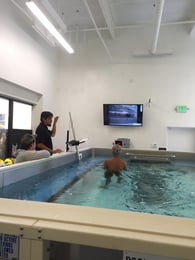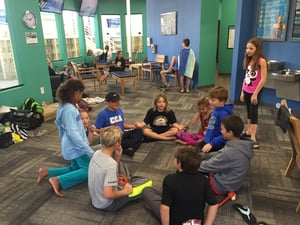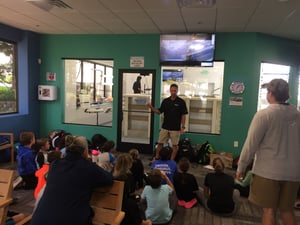 ---
April 14, 2018
Starts and Turns Clinic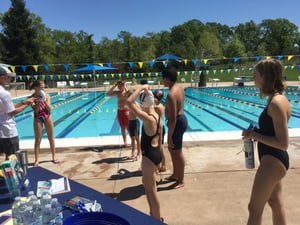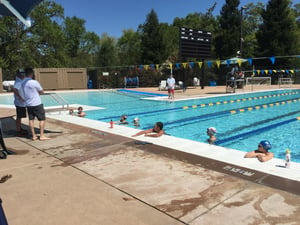 ---
April 11, 2018
El Dorado Hills Chamber Business Blender
We had a great turn out! Raffles, demos, great food and BINGO!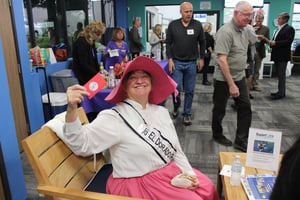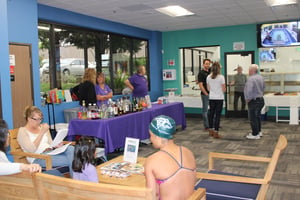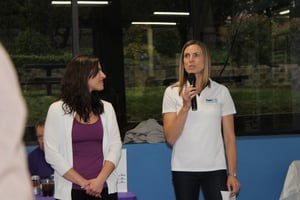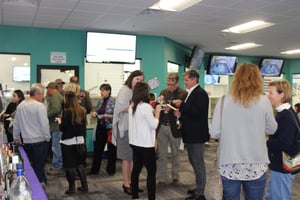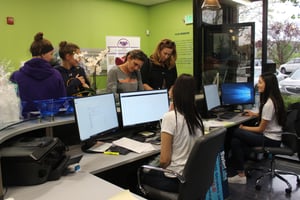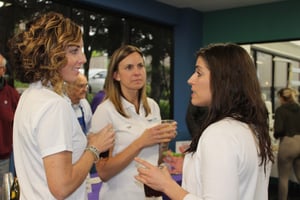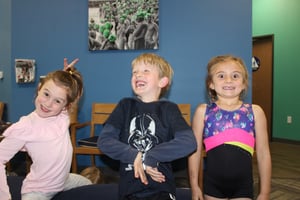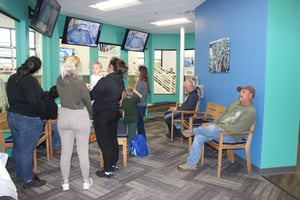 ---
March 24, 2018
Team Day
We enjoyed a great day yesterday with Team STAS for their Team Day!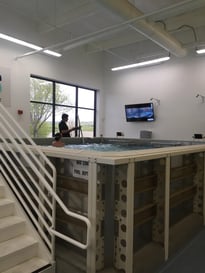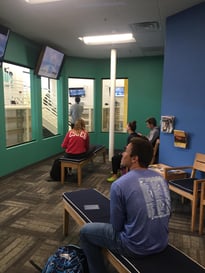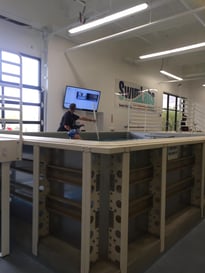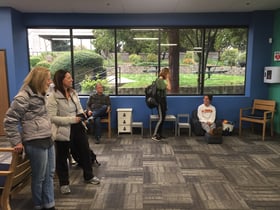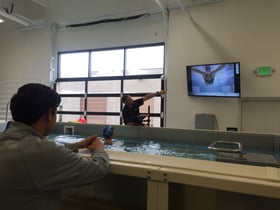 ---
March 13, 2018
SwimLabs Starts & Turns Clinic
We had a great time at our first Starts & Turns Clinic this past Saturday!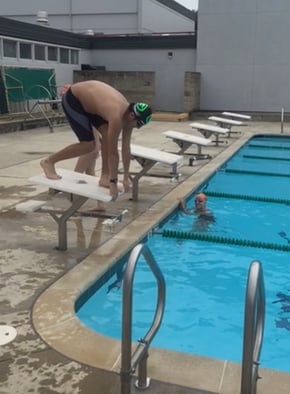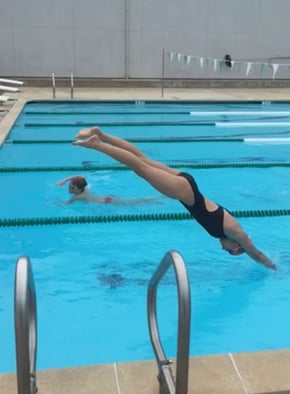 ---
February 23, 2018
SwimLabs El Dorado Hills Awarded Start-Up Business of the Year
We are excited to announce that we were awarded Start-Up Business of the Year by the El Dorado Hills Chamber of Commerce at the Serrano Country Club on February 22nd. We are so honored to receive this award and enjoyed a great evening getting to know some of our fellow local business owners. Thank you to the Chamber of Commerce for recognizing our business with this award!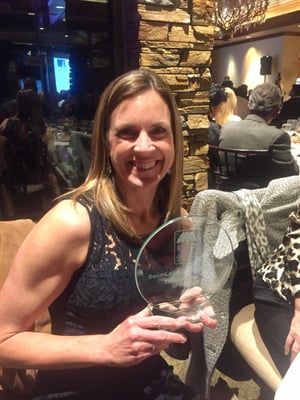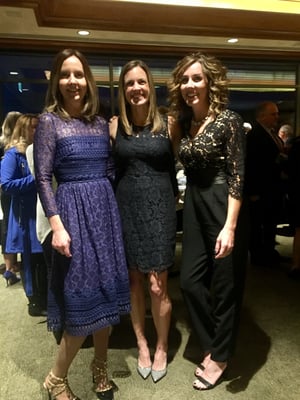 ---
January 2nd, 2018
Team Night with California Capital Aquatics
We had a great time working with the California Capital Aquatics Swim Team on Tuesday, January 2nd! Want to set up a team night for your team? We work with club, high school, summer, triathlete, Masters teams, and more! Read more about our team nights here or email us to set one up at eldoradohillsinfo@swimlabs.com.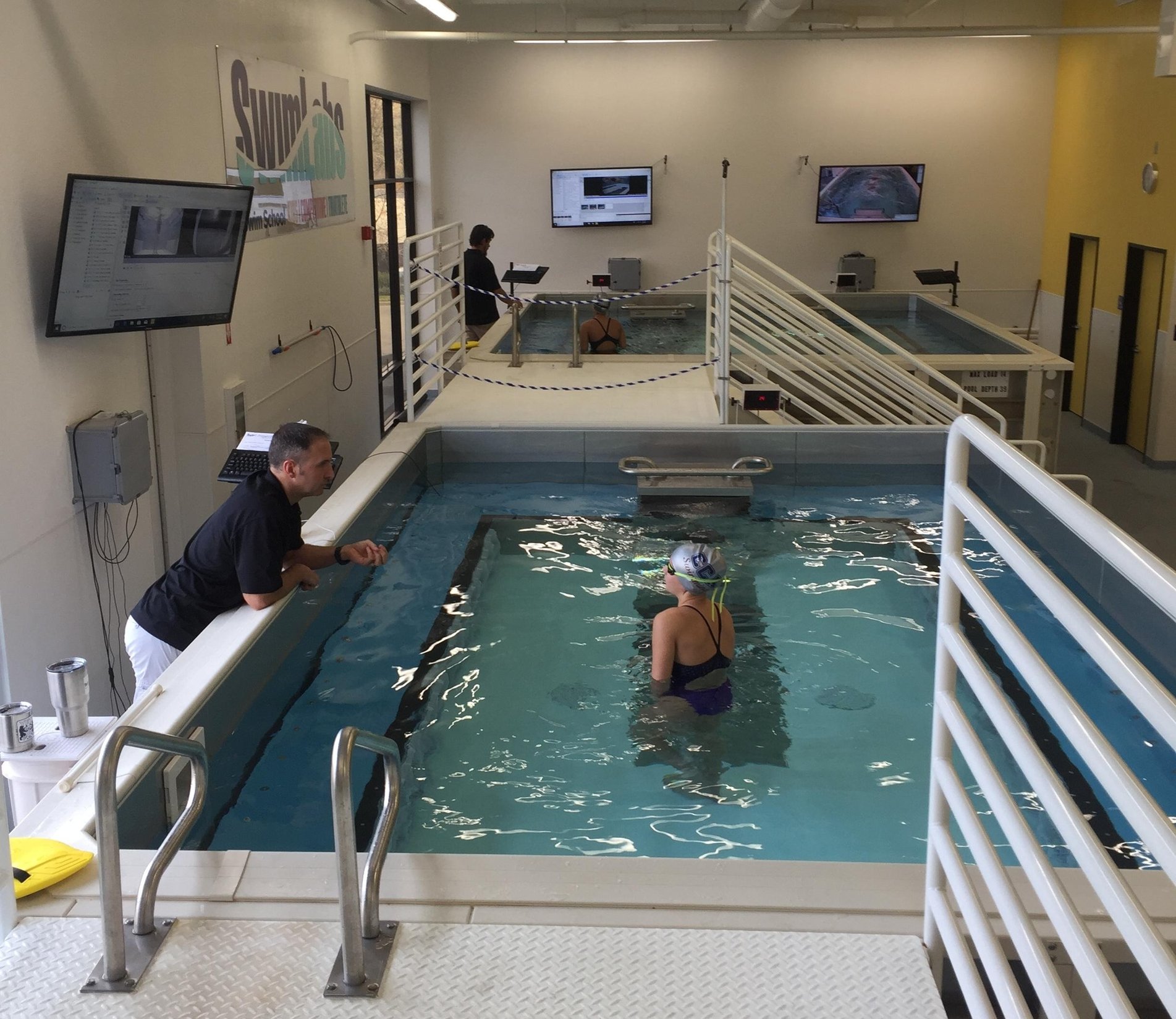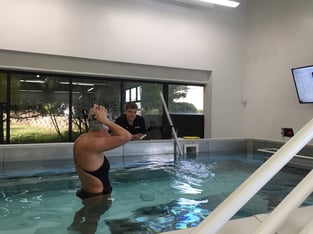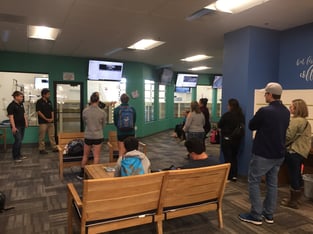 ---

SwimLabs El Dorado Hills Featured in Dorado Living Magazine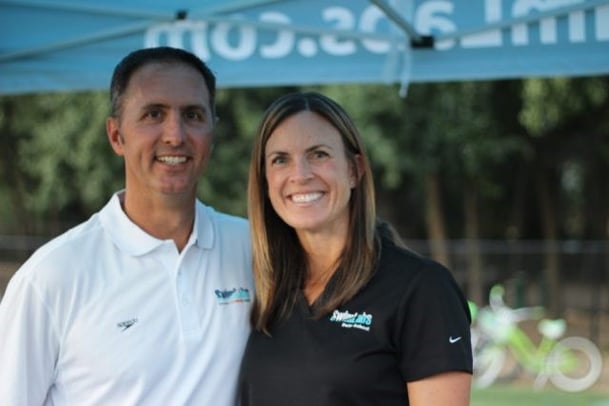 Meet Darin and Kristin Mai, the husband and wife team behind the newly opened SwimLabs, a swim school in El Dorado Hills. The Mais have lived in Cameron Park for four years and hope to bring a unique approach to the swimming community in El Dorado County.
Is SwimLabs El Dorado Hills a husband-wife venture? Who does what in the business?
Yes. We own the business together. Darin is the aquatics director and Kristin is the operations manager. Darin is an award-winning swimmer and has been involved with swimming for the past 30 years. He also swam collegiately at UC Davis and has been an assistant coach at the college level. Currently, he's the head coach for AquaSol, a year-round swim team. Darin sits on the Board of Directors for Sierra Nevada Swimming and chairs the Technical Planning Committee.
I bring my background as an occupational therapist to the sport of swimming to work with children who have special needs at the facility.
Magazine, Dorado Living. "SwimLabs El Dorado Hills: Husband and Wife Team Up for a Family Business." Dorado Living Magazine | Living Life in El Dorado Hills, CA, Dorado Living Magazine, 25 Sept. 2017, doradoliving.com/swimlabs-el-dorado-hills-husband-wife-team-family-business/.
Also See:
SwimLabs El Dorado Hills' Grand Opening and Ribbon Cutting ceremony featured in 'The Hills Living' Magazine. Read full article via PDF found on Page 24.
---

November 8, 2017 -
Triathlete Sip & See Happy Hour
Friday, November 10th 5:30 - 7:00pm
Our new El Dorado Hills facility is now open!
Join us for a evening of
demos, drinks and raffle prizes!
Attendees will have early access to our Black Friday Sale!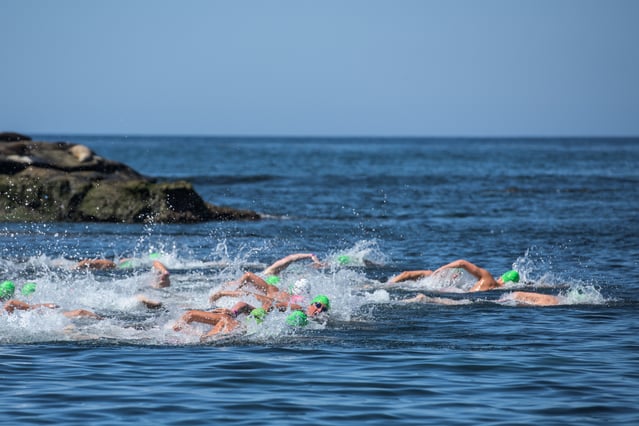 ---

October 31, 2017 -
Join Us For a PLAYDATE on Friday, November 3rd
We will be offering an awesome opportunity for parents and children to experience our new facility, take a lesson and grab a snack!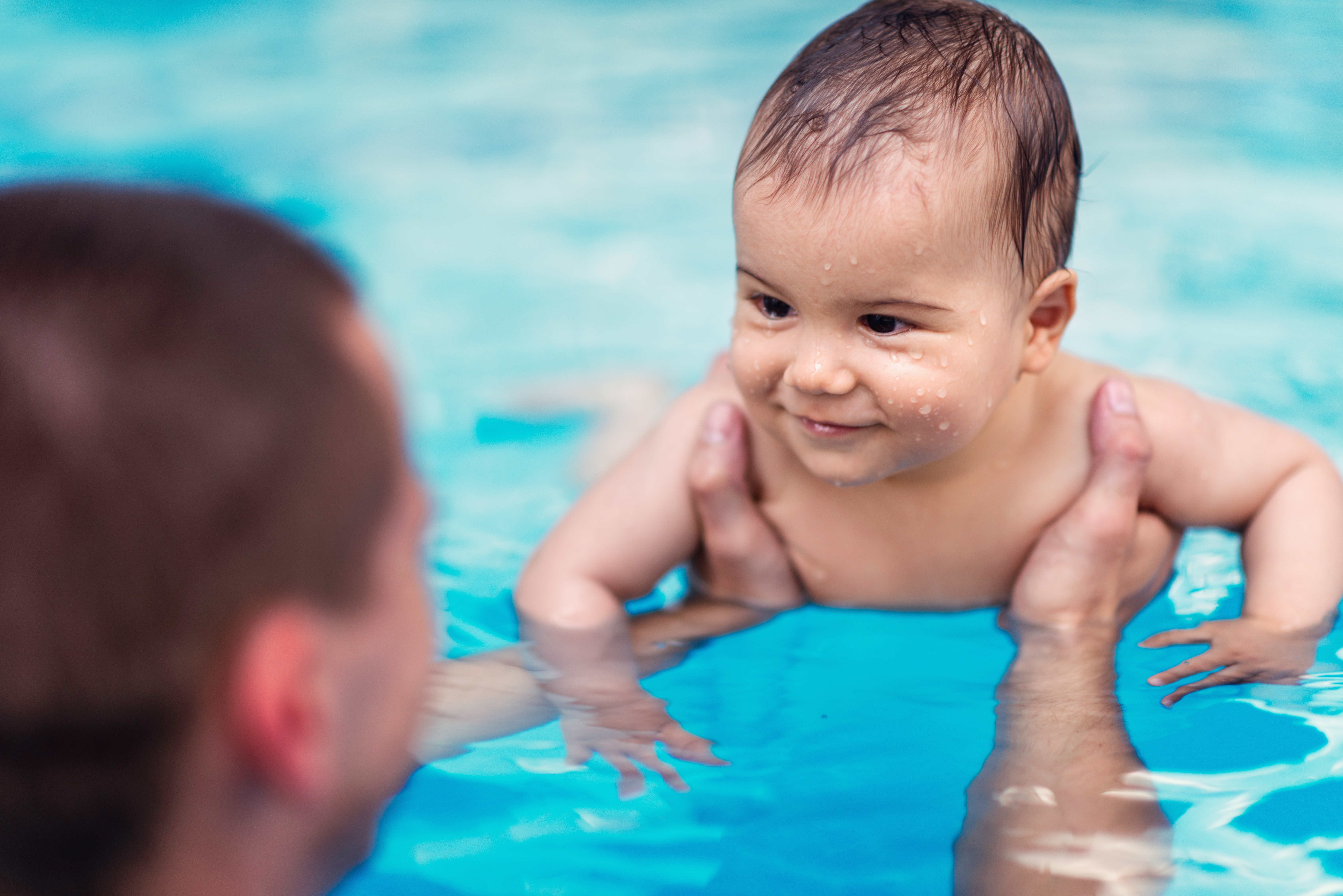 Classes Offered:
Parent-Tot lesson
10:00-10:30
Learn to swim lesson
10:30-11:00
---

October 4, 2017 -

SwimLabs El Dorado Hills is NOW OPEN! Sign up TODAY! >
---

Join us on Saturday, September 30th from
3:00pm - 5:00pm for our Grand Opening!
More details to come!
---

September 30, 2017
Our new location in El Dorado Hills was on the local news this weekend! Check out the news clip below!
---

September 1, 2017
Registration is NOW OPEN! View Our Schedule Here. We will be open in October!

---

In the News:
July 17, 2017 - Business Journal: Golden Road Brewing, Costco, Goodwill, Swim Schools > Read Full Story Here
June 20, 2017 - Swim school joins offerings at local business park > Read Full Story Here