CONTACT US
519 Encinitas Blvd #100
Encinitas, CA 92024
(760) 230-2500
info@swimlabsencinitas.com

HOURS


Mondays: 8AM - 8PM

Tuesdays: 8AM - 8PM
Wednesdays: 2PM - 8PM
Thursdays: 8AM - 8PM
Fridays: 8AM - 5PM
Saturdays: 8AM - 2PM
Sundays: 8AM - 2PM
Junior Lifeguard Prep
This SwimLabs Program is designed to get your child prepared for the Jr. Lifeguard Swim Test.
Instructors will work to develop proper stroke technique and endurance – however – this is not a learn-to-swim lesson. Previous swimming experience is a prerequisite and your swimmer must already know how to swim freestyle.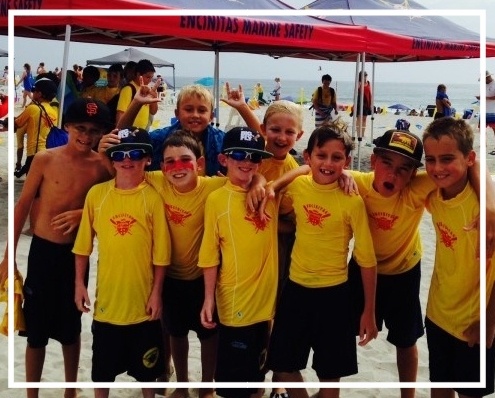 Drills Include:
Proper stroke technique
Body & head position
Breath control
Efficient kicking
Treading water
Increasing stroke rate without losing efficiency
Endurance to make 100/200 yd swim in the required time
Participants will also prep for the test by being timed and rehearsing in class


Program Details:
- 3:1 Ratio, 30 minute lessons


- 3 Session Options:

- 8 lessons: Scheduled 2x week for 4 weeks ($195.00)
- 6 lessons: Scheduled 3x week for 2 weeks ($150.00)
- 4 lessons: Scheduled 4x week in 1 week ($115.00)



- Lessons are offered on the following days and times:

- Monday – Thursday: 7:30pm
- Fridays: 4:30pm
- Sundays: 12:00pm
Please call SwimLabs at (760) 230-2500 for session availability and to create a customized schedule that best fits your family's needs!
"SwimLabs did an amazing job in helping my 9 year old daughter get qualified for Jr. Lifeguards - on her first testing attempt. In a little over 2 weeks she was able to shave 1 minute and 40 seconds off her time, beating the required time by 10 seconds. The testing for this camp can be very stressful for the parents and the kids. We have seen many having to test multiple times, concerned they may not get in. SwimLabs helped reduce that stress for us. The time and effort of the classes were all worth it to see the big smile on my little girl's face when she crushed it and knew she was "in" for this amazing summer camp. Thank you SwimLabs!! "
Mark O, May 21, 2018

"I just wanted to let you know how impressed we were with SwimLabs. Scott and Christopher passed their Jr. Lifeguard tests with flying colors! I am sure we couldn't have done it without your help. You were so flexible with our schedule and we got it all done in a week for training."
Linda J, July 2015
---
SwimLabs also offers the following lessons for kids: