SwimLabs Sugar Land Staff
At SwimLabs Sugar Land, we are dedicated professionals who are as passionate about competing and excelling in the sport we love as we are about passing on our knowledge to others. We are innovative and forward-thinking, using the latest in technology to push our sport forward, helping make swimmers of all levels more proficient and speeding up the learning curve.
Interested in joining our SwimLabs team? APPLY TODAY!
---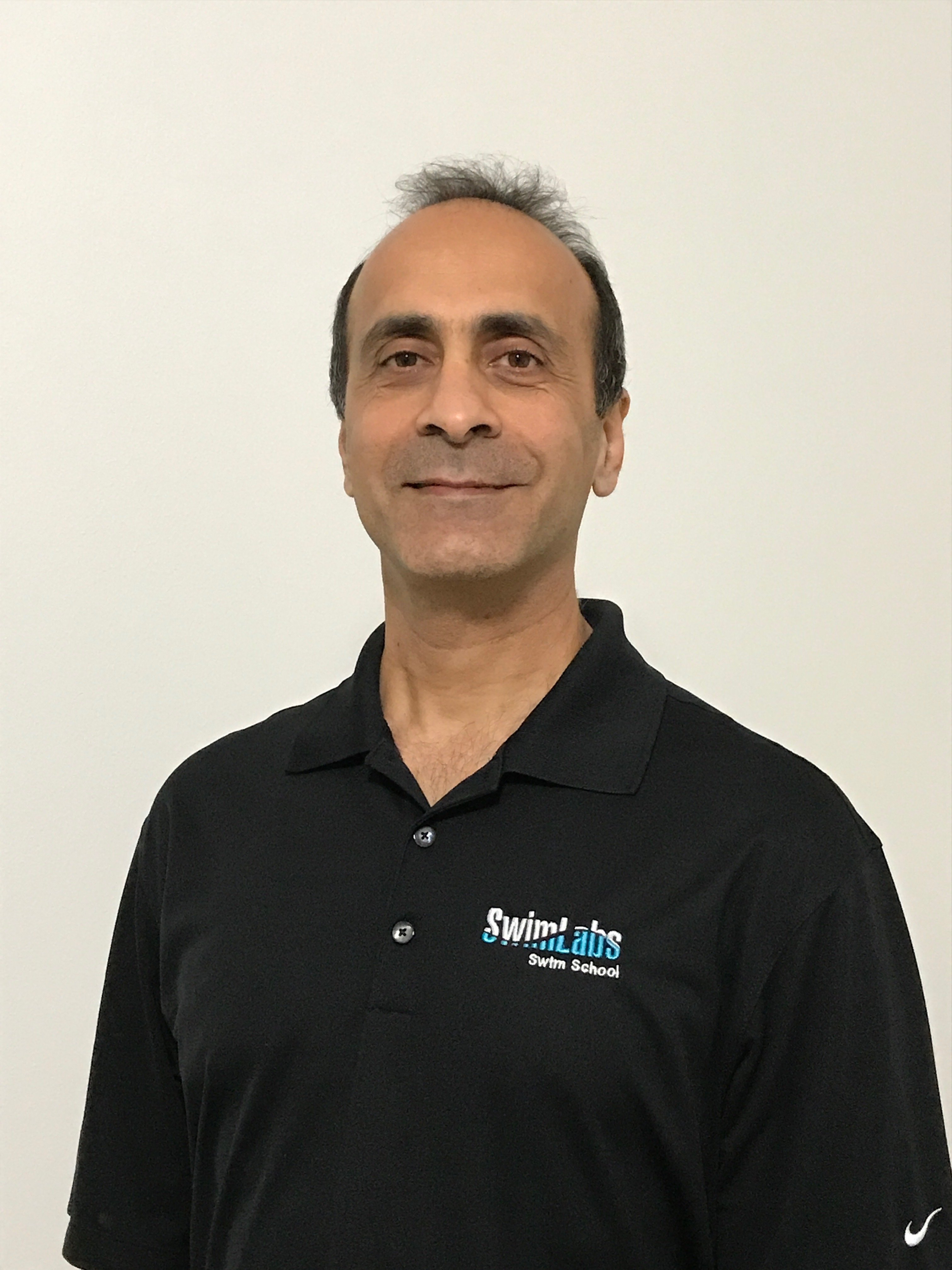 Mehdi Balouchestani
SwimLabs Sugar Land Owner and Director of Operations
Mehdi Balouchestani is one of our owners and Director of Operations. He has been in the higher education sector for over 16 years and held various positions from Computer Science faculty to the Dean of the College of Engineering and Information Systems. He also enjoys working with kids and started a successful robotics after-school program in 2016. Mehdi is a sports and fitness enthusiast and an avid triathlete since 2009. He has completed several IRONMAN triathlons to date.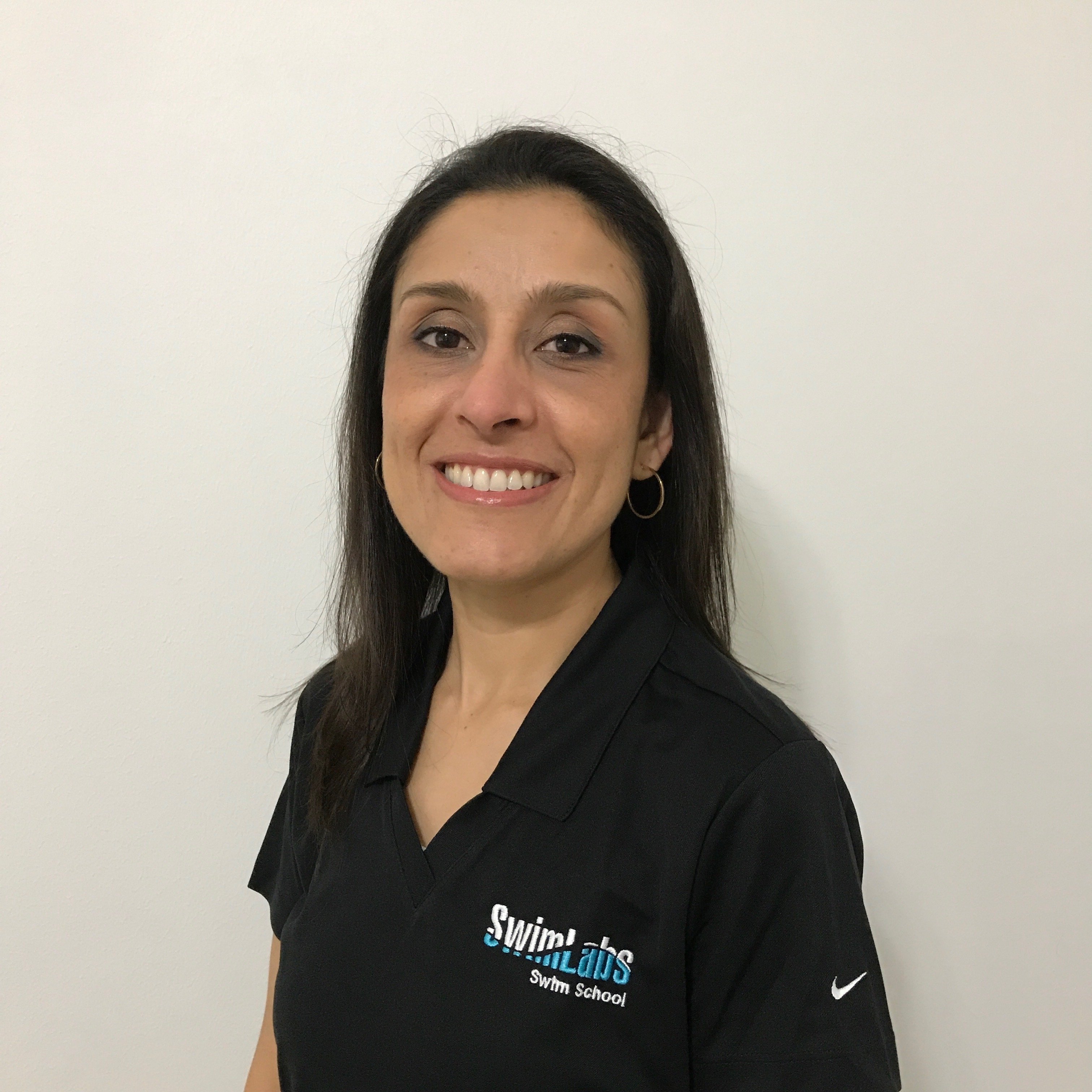 Angela Balouchestani
SwimLabs Sugar Land Owner
Angela Balouchestani is one of the SwimLabs Sugar Land owners. She has been working in the education sector for over 15 years, working as a teacher and technology coordinator in both public and private schools in the Houston area. She is passionate about education and implementing technology in the learning process, and is excited about being able to apply the same principle to swimming lessons for all our customers: kids, competitive swimmers, and triathletes alike!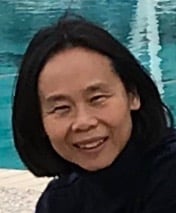 Zing Allsopp
Instructor

Swimming, music, and photography — in a nutshell, these rank topmost among Zing Allsopp's fields of interests and expertise. A graduate of Rice University's Shepherd School of Music, Coach Zing — as her young and some of her adult swimmers call her — also holds certifications from the International Swim Coaches Association and the American Swimming Coaches Association, and a personal trainer certificate from the National Academy of Sports Medicine. Since 2007, Coach Zing has been the lead coach for Fort Bend Masters Swimming, a year-round adult swim club affiliated with United States Masters Swimming. This summer, she will begin her second season as head coach/team manager for Sugar Creek Gators, a youth summer league swim team. In her role as an Instructor at SwimLabs in Sugar Land, Coach Zing hopes to impart to swimmers and staff alike a passion for learning processes, an appreciation for technique, a love for the water, and a respect for strength training as an integral part of swimming fitness and mastery.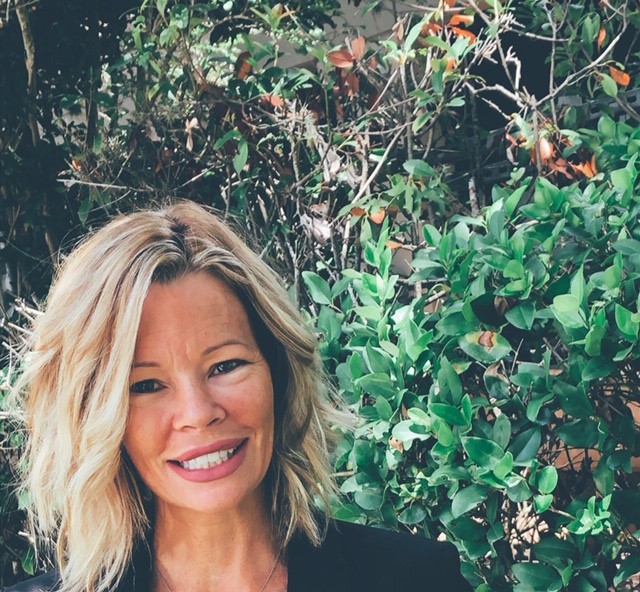 Kimberly Yates
Instructor

Coach Kim has been swimming since she was 4 years old and has a love for the sport. She has been an entrepreneur for 20 years in oil & gas and currently teaches in the Special Education department at Fort Bend, tutor's adults & students in ESL, and consults business owners on how to strategically grow. She has 4 beautiful kids whom all learned to swim before they could walk. She adopted her first son from Russia at 10 months old and he couldn't walk, or barely crawl as he spent 100% of his time left in a crib at the orphanage. He had not developed his muscles to give him the strength to move that were normal for his age. She took him to the best U.S. doctors as soon as she was back in the states and they advised her to put him in swimming and he would walk in a few weeks' time. The Dr's were right, and he was walking in weeks and swimming by himself at 2 years old. He is 19 years old and a second-degree black belt with tremendous strength and endurance. This experience made her more passionate about swimming and the power it has on your body. She started coaching swimming a few years ago to help others achieve their goals and encourage the gift of swimming. She is a certified swim coach, belongs to USA Swimming, Foundations of Swimming, and a lifelong learner. She is excited to start this new experience with SwimLabs.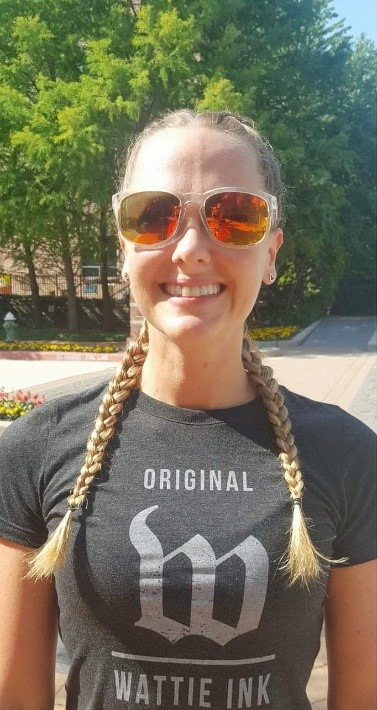 Alicia McCormick
Instructor
Alicia McCormick is on a mission to help individuals learn to swim or improve their swimming capabilities. She takes a lot of pride in seeing people succeed and reaching their goals and will strive to ensure that everyone reaches their full potential. She began swimming four years ago thinking it would be fun and great exercise; little did she know that she would soon fall in love with it and never turn away! Alicia has accomplished 2 full Ironmans, 2 half Ironmans, the Snapping Tortuga 5k swim amongst many other amazing events. She is an outgoing and friendly mother who is nurturing and patient, but stern when needed.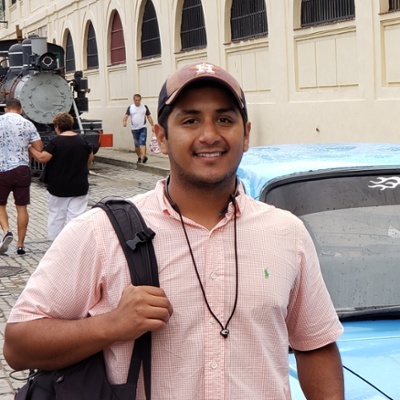 Adrian Gomez
Instructor
Adrian is embarking on his sixth year coaching. He is a process-driven and community-driven teacher. Adrian has lead swimmers to LSC championship meets, TAGS, Sectionals, Southern Senior Zones, Futures, Junior Nationals, and Ironmans. Adrian enjoys the process and journey of guiding athletes to their stated goals by continuously improving and learning from experiences. Adrian received his Bachelors of Arts from Southwestern University in 2014. Where he swam collegiality four years and was elected team captain his junior and senior year. While not thinking of swimming he enjoys getting better at cooking, learning new life skills, and enjoying the Texas sun. An avid fan of the San Antonio Spurs and the Dallas Cowboys!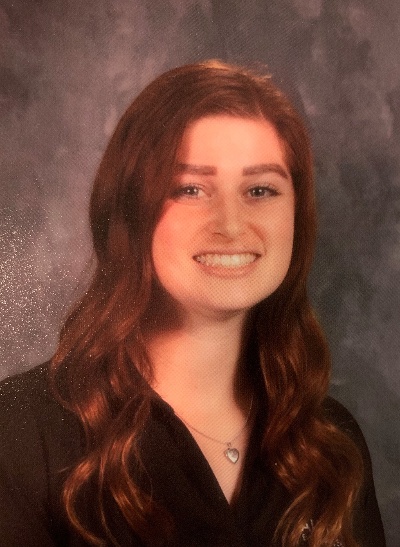 Hannah Herbst
Instructor
Hannah is a first-grade teacher. She started swimming at age five and has been in love ever since. She was a student-athlete at the University of Houston from 2015 to 2018. Hannah has a strong passion for both teaching and swimming, so working at SwimLabs is the perfect mix of the two. She will be receiving her Bachelor of Science from the University of Houston for Elementary Education this May. In her free time, Hannah likes to try new foods and read. Her favorite color is yellow and favorite restaurant is Chipotle!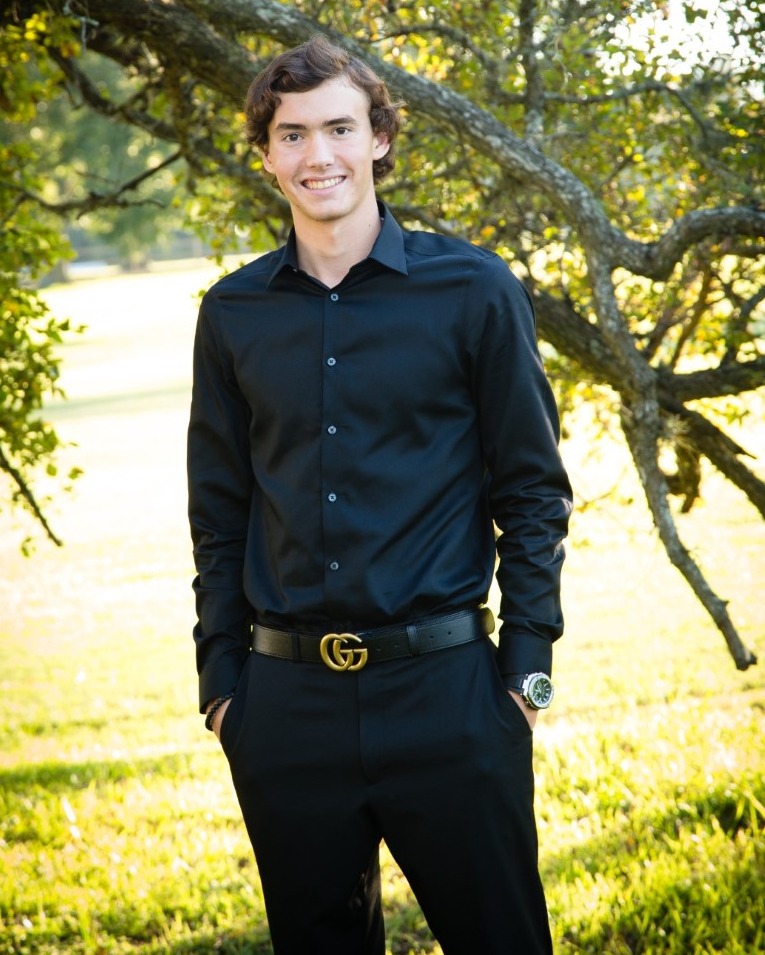 Grant Klatt
Instructor
Grant Klatt has been swimming competitively for the past 5 years. He has accumulated numerous awards and accomplishments including a TAPPS Division II State Champion for Boys 100 Fly, TAPPS 1st Team All-State Swimming for Boys 100 Fly, and TAPPS 2nd Team All-State Swimming for Boys 200 Medley Relay and 400 Free Relay, just to name a few! He has attended several swim camps including Auburn University, A&M, and Arizona State. Grant has worked with younger swimmers and is his passion to spread the love of swimming!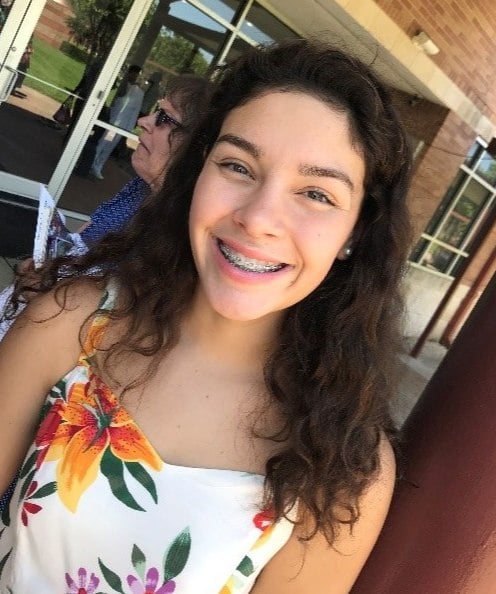 Kate Kulow
Instructor
Kate Kulow attends Austin High School. She is a very hardworking, kind and bubbly person. She loves to swim, write, and read books. Ms. Kate has been swimming since she was 5 years old, participating in both a competitive swim team (First Colony Swim Team), and at her high school, where she is the lead captain for the team. She has taught swim lessons in the past during her summer breaks, and is excited for the opportunity to help children learn and excel at the sport she loves… Swimming!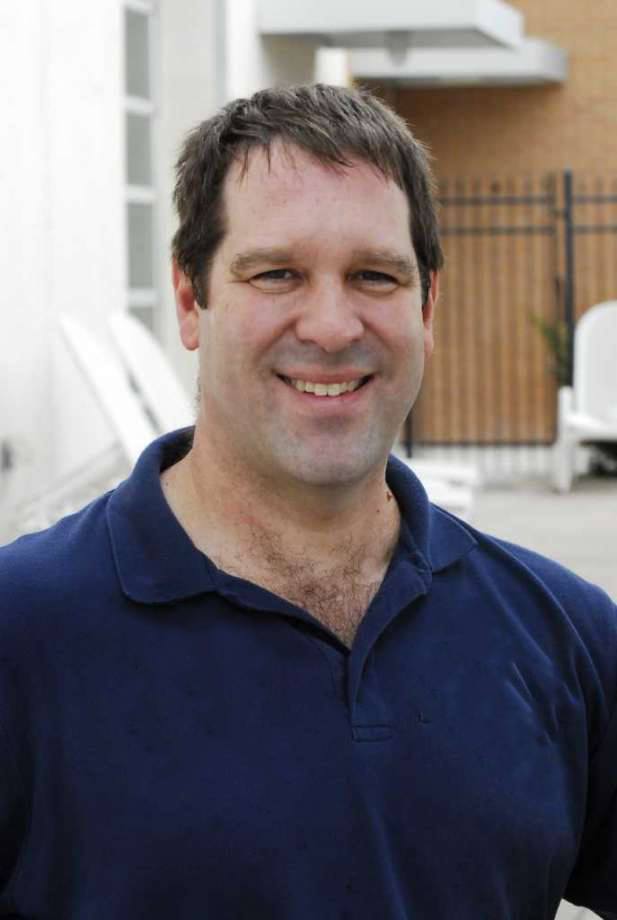 Lorin Koszegi
Instructor
Coach Lorin has been swimming since he was 14 years old. A swifter rise to speed than typical, he held AAAA times in Freestyle by the age of 17 and won the 50-m Freestyle at Junior Olympics. A graduate of the Honors Program at UH, he holds a BS in Mechanical Engineering and worked in the chemical manufacturing industry for many years, all the while coaching swimming part-time or on a volunteer basis. After about 14 years in the profession, he left engineering to coach and be the primary caretaker for his two sons. He has been involved with many swimming organizations over the years, including the formation in 1999 of Team YES in Houston. Coach Lorin still swims primarily for fitness and competes in Masters meets occasionally. Coach Lorin coaches many adult Triathlete, Masters and fitness swimmers, specializes in minimizing/eliminating shoulder pain and also enjoys working with the mental aspect of high performance. He has coached many to reach their goals, be it IRONMAN World Championships, achieving TAGS qualifying times, or simply overcoming the fear of the water.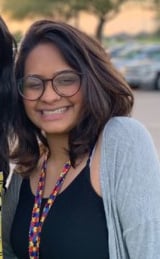 Shrishti Rohilla
Instructor
Shrishti (or Trish for short), is a graduate from Stephen F. Austin High School and will be attending Texas A&M University in the fall, where she will be majoring in Chemical Engineering. Gig 'em !! Trish has been swimming since she was six and absolutely loves being in the water. Competitive swimming has been a part of her life for the past 5 years, swimming as part of her high school swim team. She has taught swimming to many younger swimmers, including her siblings and members of her family, and she is proud to say that many of them are now swimming for competitive swim teams in the Sugar Land area.