SwimLabs Sugar Land Staff
At SwimLabs Sugar Land, we are dedicated professionals who are as passionate about competing and excelling in the sport we love as we are about passing on our knowledge to others. We are innovative and forward-thinking, using the latest in technology to push our sport forward, helping make swimmers of all levels more proficient and speeding up the learning curve.
Interested in joining our SwimLabs team? APPLY TODAY!
---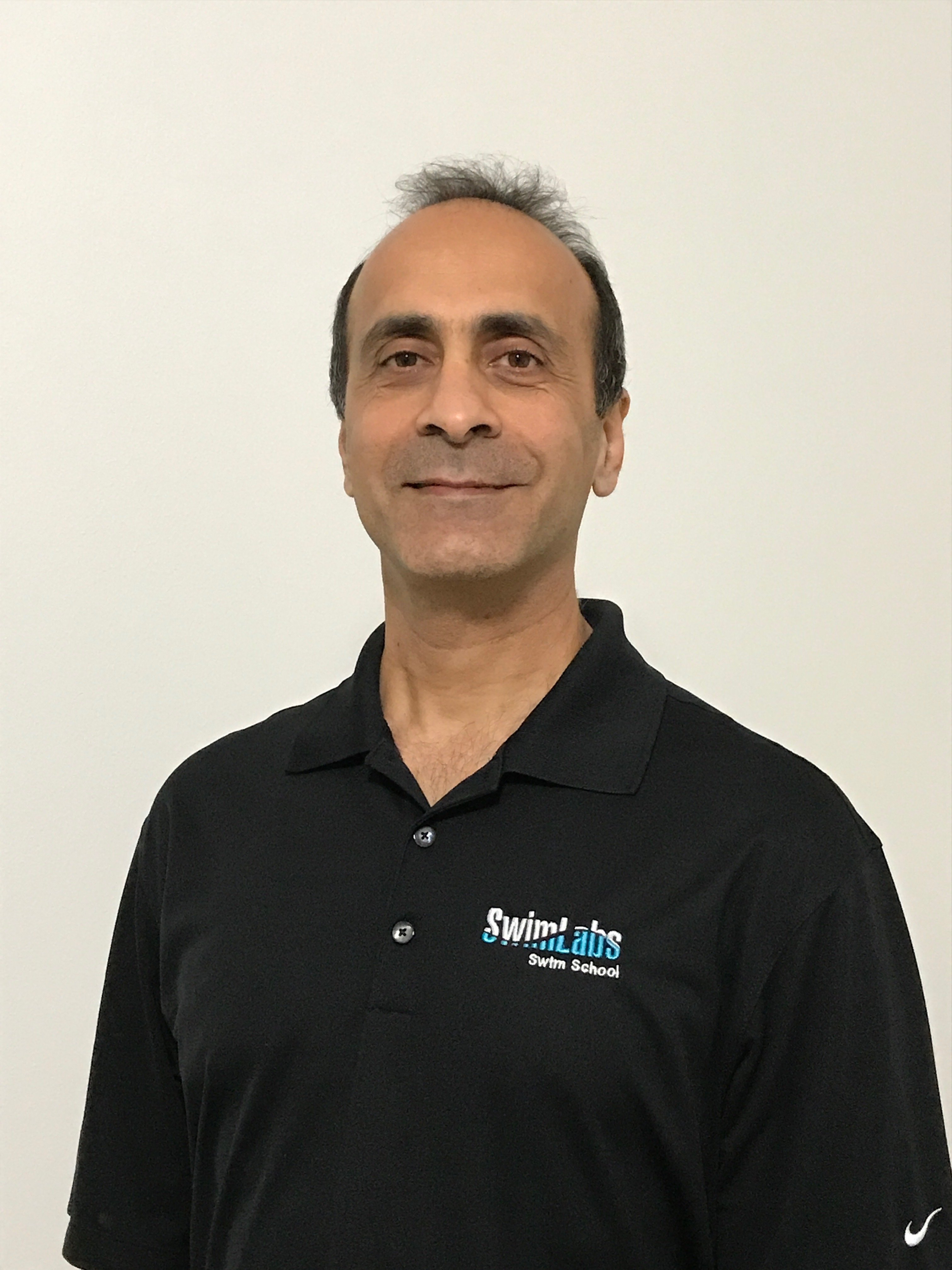 Mehdi Balouchestani
SwimLabs Sugar Land Owner and Director of Operations
Mehdi Balouchestani is one of our owners and Director of Operations. He has been in the higher education sector for over 16 years and held various positions from Computer Science faculty to the Dean of the College of Engineering and Information Systems. He also enjoys working with kids and started a successful robotics after-school program in 2016. Mehdi is a sports and fitness enthusiast and an avid triathlete since 2009. He has completed several IRONMAN triathlons to date.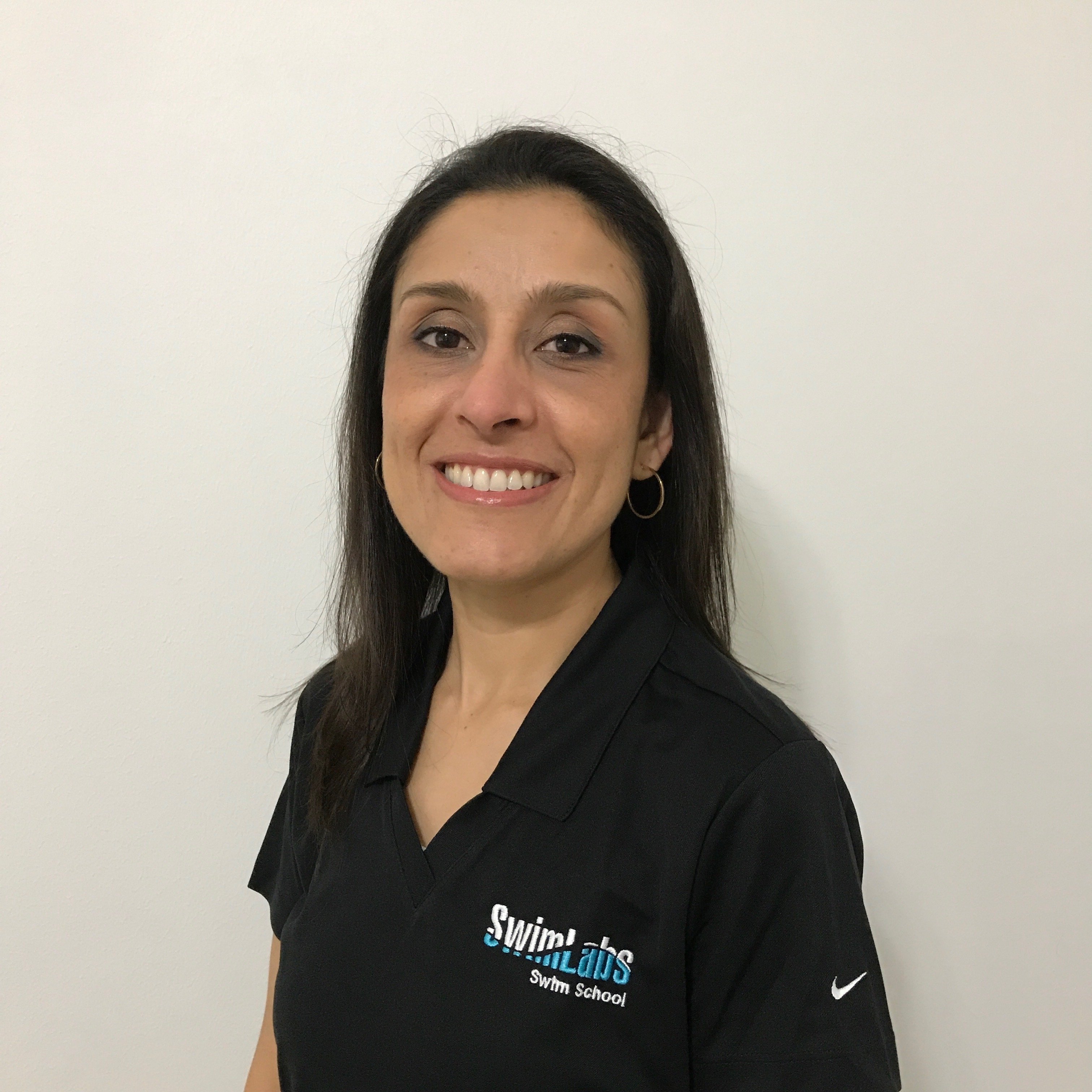 Angela Balouchestani
SwimLabs Sugar Land Owner
Angela Balouchestani is one of the SwimLabs Sugar Land owners. She has been working in the education sector for over 15 years, working as a teacher and technology coordinator in both public and private schools in the Houston area. She is passionate about education and implementing technology in the learning process, and is excited about being able to apply the same principle to swimming lessons for all our customers: kids, competitive swimmers, and triathletes alike!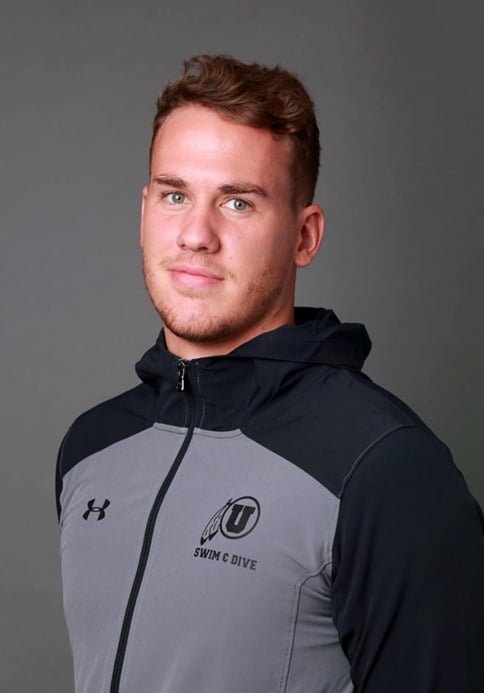 Daniel McArthur
Aquatics Supervisor
Coach Daniel started swimming when he was four years old. Having three older siblings who were all swimmers, he was eager to join the family ranks. Having a passion for the sport of competitive swimming, he progressed from learn to swim, to junior Olympics, to junior nationals, all the way to Olympic Trials. He was team captain of his high-school swim team in Lakewood, CA, and was also the captain of the University of Utah Swim and Dive Team his senior year of college. Having been surrounded by the sport for almost two decades, witnessing both the athletic perspective and coaching perspective, his passion for the sport has carried into his career. He hopes to begin swimming in the US Masters program, and wants to translate what he has learned to younger, motivated swimmers themselves.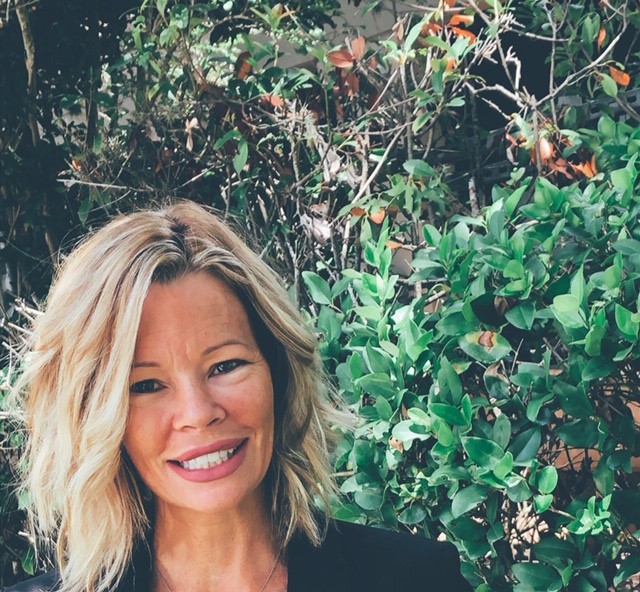 Kimberly Yates
Instructor

Coach Kim has been swimming since she was 4 years old and has a love for the sport. She has been an entrepreneur for 20 years in oil & gas and currently teaches in the Special Education department at Fort Bend, tutor's adults & students in ESL, and consults business owners on how to strategically grow. She has 4 beautiful kids whom all learned to swim before they could walk. She adopted her first son from Russia at 10 months old and he couldn't walk, or barely crawl as he spent 100% of his time left in a crib at the orphanage. He had not developed his muscles to give him the strength to move that were normal for his age. She took him to the best U.S. doctors as soon as she was back in the states and they advised her to put him in swimming and he would walk in a few weeks' time. The Dr's were right, and he was walking in weeks and swimming by himself at 2 years old. He is 19 years old and a second-degree black belt with tremendous strength and endurance. This experience made her more passionate about swimming and the power it has on your body. She started coaching swimming a few years ago to help others achieve their goals and encourage the gift of swimming. She is a certified swim coach, belongs to USA Swimming, Foundations of Swimming, and a lifelong learner. She is excited to start this new experience with SwimLabs.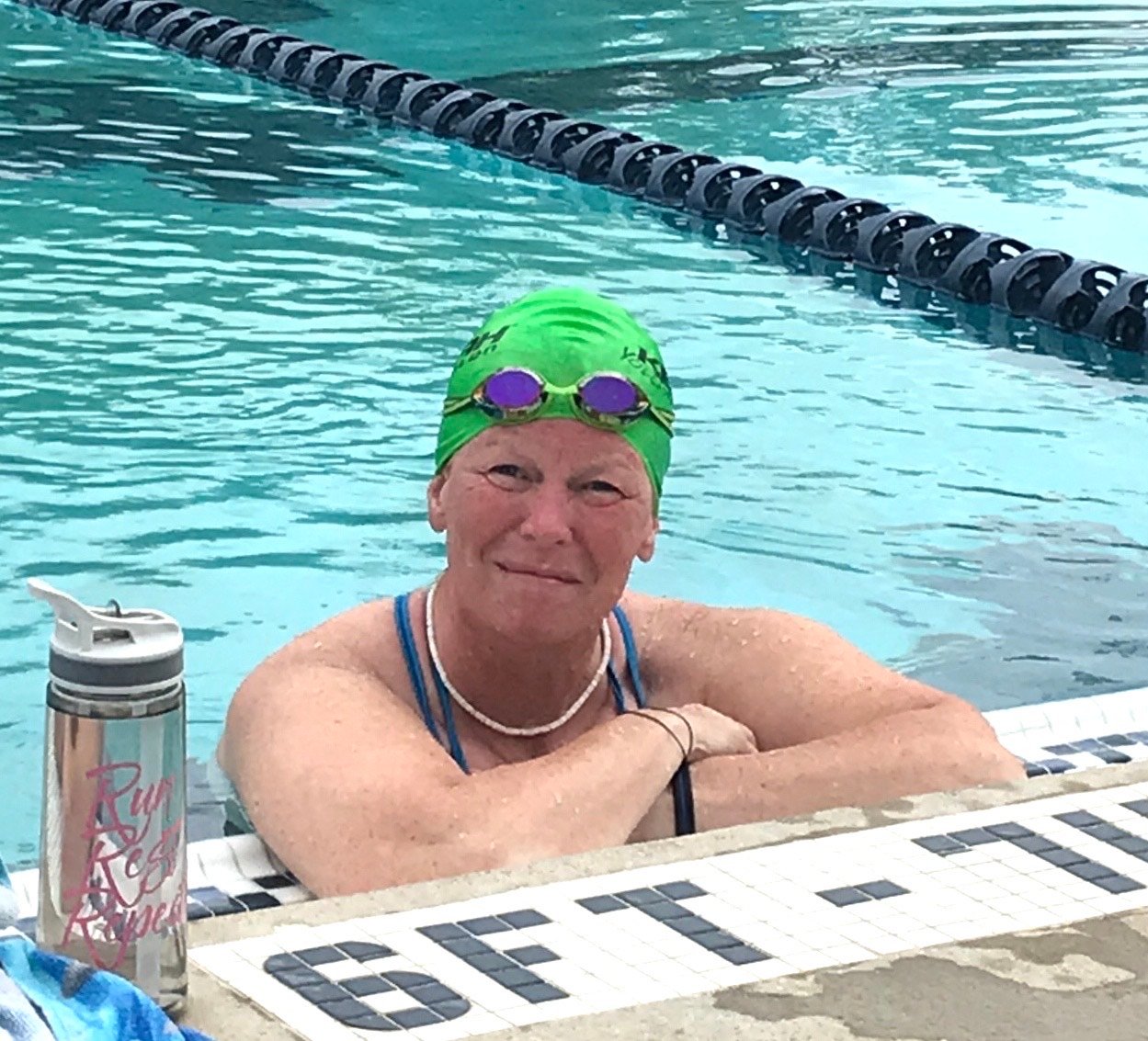 Meg Stolt
Instructor

Swim, Bike, Run, or Run some more— Coach Meg, an avid runner, got involved into swimming over 30 years ago by teaching lessons at her local YMCA. Since that experience, she has coached competitive swimming at several high schools and training facilities in Atlanta, New Jersey, Cape Cod, and Houston. Meg gravitated to triathlon and open water swimming in graduate school. She found herself training, teaching and coaching many triathletes, seeking to be better swimmers. With her background in Sport Performance and Coaching, she looks at the whole process of developing the athlete including Athletic Development or Strength and Nutrition. Her credentials include USA Triathlon, NSCA, USA Cycling and PN Nutrition. Meg coaches the Otter Youth TriTeam, the PinkOtters and hosts a variety of clinics and camps to prepare for racing in triathlon. Meg's favorite swim to date is the Swim For Buzzards Bay, in MA. She believes every triathlete should have a great swim.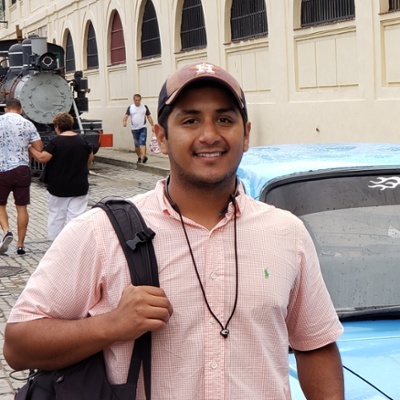 Adrian Gomez
Instructor
Adrian is embarking on his sixth year coaching. He is a process-driven and community-driven teacher. Adrian has lead swimmers to LSC championship meets, TAGS, Sectionals, Southern Senior Zones, Futures, Junior Nationals, and Ironmans. Adrian enjoys the process and journey of guiding athletes to their stated goals by continuously improving and learning from experiences. Adrian received his Bachelors of Arts from Southwestern University in 2014. Where he swam collegiality four years and was elected team captain his junior and senior year. While not thinking of swimming he enjoys getting better at cooking, learning new life skills, and enjoying the Texas sun. An avid fan of the San Antonio Spurs and the Dallas Cowboys!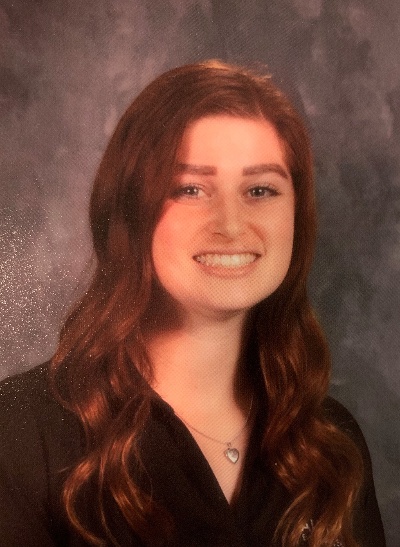 Hannah Herbst
Instructor
Hannah is a first-grade teacher. She started swimming at age five and has been in love ever since. She was a student-athlete at the University of Houston from 2015 to 2018. Hannah has a strong passion for both teaching and swimming, so working at SwimLabs is the perfect mix of the two. She will be receiving her Bachelor of Science from the University of Houston for Elementary Education this May. In her free time, Hannah likes to try new foods and read. Her favorite color is yellow and favorite restaurant is Chipotle!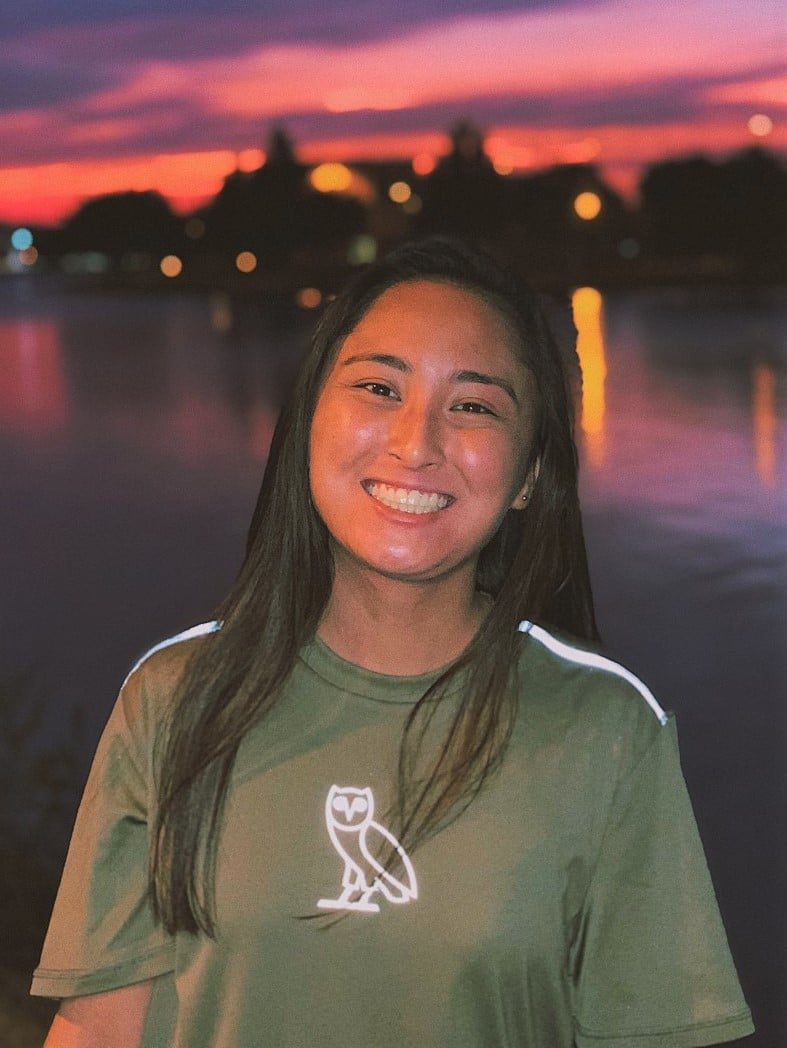 Coach Jenna attends Dulles High School and is currently looking into majoring in Accounting for college. She has been swimming since she was 7 years old and swam competitively for 5 years for the Stafford Stingrays. She has a love for kids, she is patient, kind, and supportive of their achievements. Coach Jenna has also been playing violin since she was in the 5th grade, and has played in varsity orchestra every year. She loves eating Chick-Fil-A and staying active!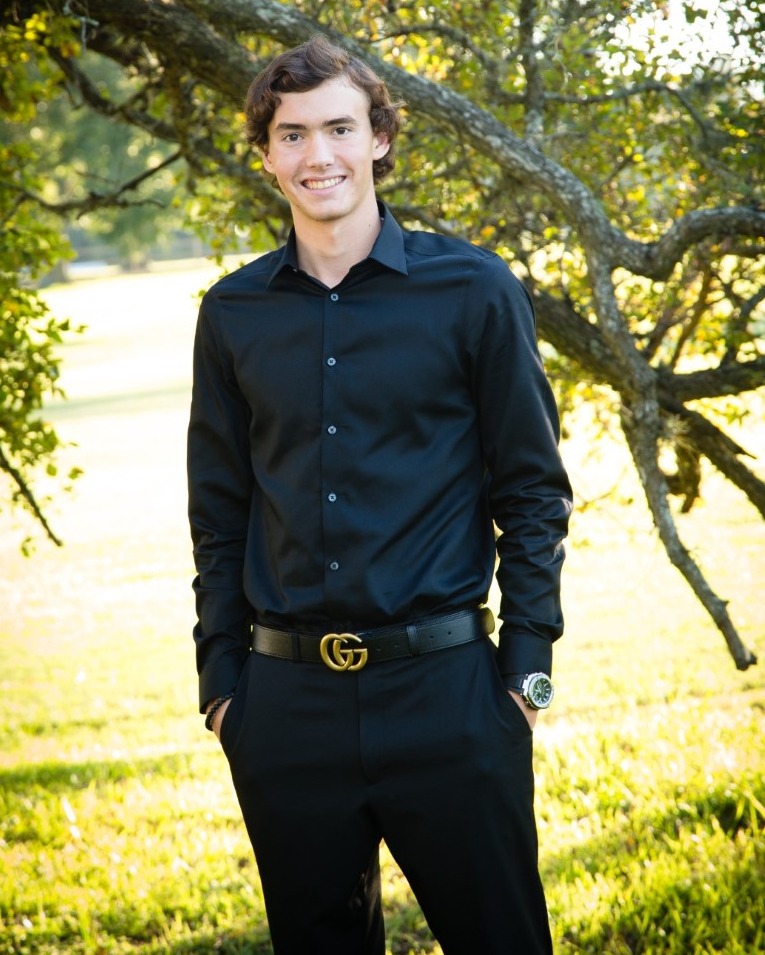 Grant Klatt
Instructor
Grant Klatt has been swimming competitively for the past 5 years. He has accumulated numerous awards and accomplishments including a TAPPS Division II State Champion for Boys 100 Fly, TAPPS 1st Team All-State Swimming for Boys 100 Fly, and TAPPS 2nd Team All-State Swimming for Boys 200 Medley Relay and 400 Free Relay, just to name a few! He has attended several swim camps including Auburn University, A&M, and Arizona State. Grant has worked with younger swimmers and is his passion to spread the love of swimming!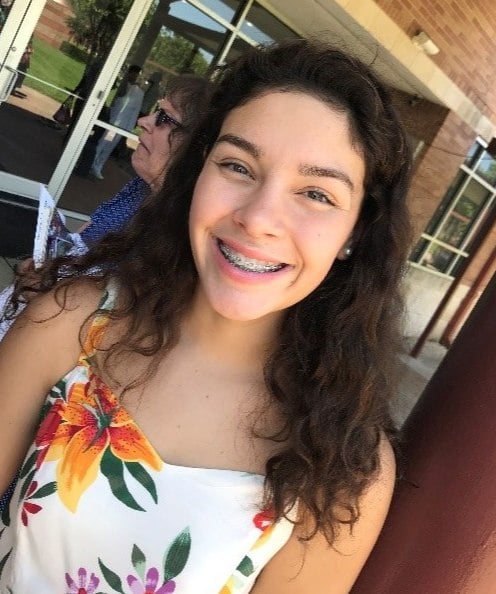 Kate Kulow
Instructor
Kate Kulow attends Austin High School. She is a very hardworking, kind and bubbly person. She loves to swim, write, and read books. Ms. Kate has been swimming since she was 5 years old, participating in both a competitive swim team (First Colony Swim Team), and at her high school, where she is the lead captain for the team. She has taught swim lessons in the past during her summer breaks, and is excited for the opportunity to help children learn and excel at the sport she loves… Swimming!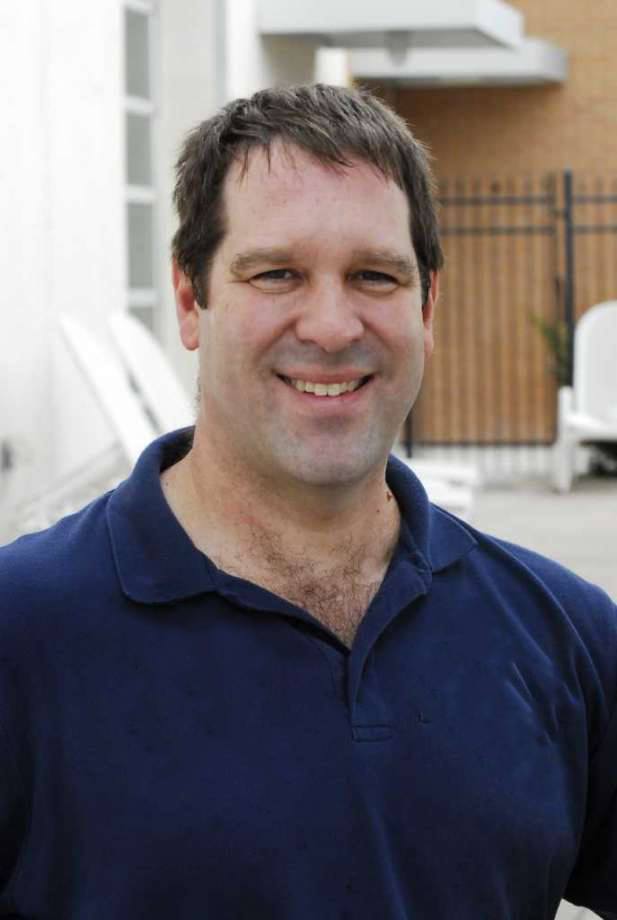 Lorin Koszegi
Instructor
Coach Lorin has been swimming since he was 14 years old. A swifter rise to speed than typical, he held AAAA times in Freestyle by the age of 17 and won the 50-m Freestyle at Junior Olympics. A graduate of the Honors Program at UH, he holds a BS in Mechanical Engineering and worked in the chemical manufacturing industry for many years, all the while coaching swimming part-time or on a volunteer basis. After about 14 years in the profession, he left engineering to coach and be the primary caretaker for his two sons. He has been involved with many swimming organizations over the years, including the formation in 1999 of Team YES in Houston. Coach Lorin still swims primarily for fitness and competes in Masters meets occasionally. Coach Lorin coaches many adult Triathlete, Masters and fitness swimmers, specializes in minimizing/eliminating shoulder pain and also enjoys working with the mental aspect of high performance. He has coached many to reach their goals, be it IRONMAN World Championships, achieving TAGS qualifying times, or simply overcoming the fear of the water.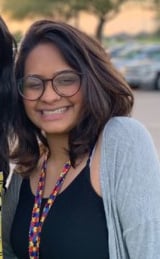 Shrishti Rohilla
Instructor
Shrishti (or Trish for short), is a graduate from Stephen F. Austin High School and will be attending Texas A&M University in the fall, where she will be majoring in Chemical Engineering. Gig 'em !! Trish has been swimming since she was six and absolutely loves being in the water. Competitive swimming has been a part of her life for the past 5 years, swimming as part of her high school swim team. She has taught swimming to many younger swimmers, including her siblings and members of her family, and she is proud to say that many of them are now swimming for competitive swim teams in the Sugar Land area.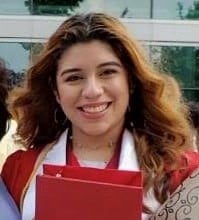 Lissette Gomez
Instructor
Coach Lissette is a 2019 graduate from Dulles High School and is currently attending college studying for the Arts of Biology and for a career in Optometry. She began swimming at the age of four during the summer leagues for Town West Tidal Waves, later transferring to the Sugar Land Sharks and HCAP. She later joined the equestrian community to develop her riding skills. She's always loved swimming and riding competitively for her teams and strives for the best for those that she teaches, which is why she joined SwimLabs. She wants her students to feel the same passion for swimming she developed as a child.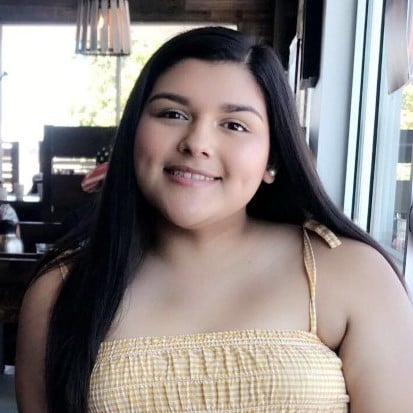 Amy Garcia
Instructor
Coach Amy is currently a junior at Westside High School where she is a member of the school's swim team and dance team. She wishes to attend Texas A&M University in 2021 and major in biology and in the future become a pediatric surgeon to pursue working with kids. Coach Amy has over a year's worth of experience working with children of all ages. Over the time that she has worked with kids, she has developed a passion for working and helping them understand how to stay safe in the water. SwimLabs is the perfect fit for her because she loves coaching and forming bonds with all of the kids she teaches.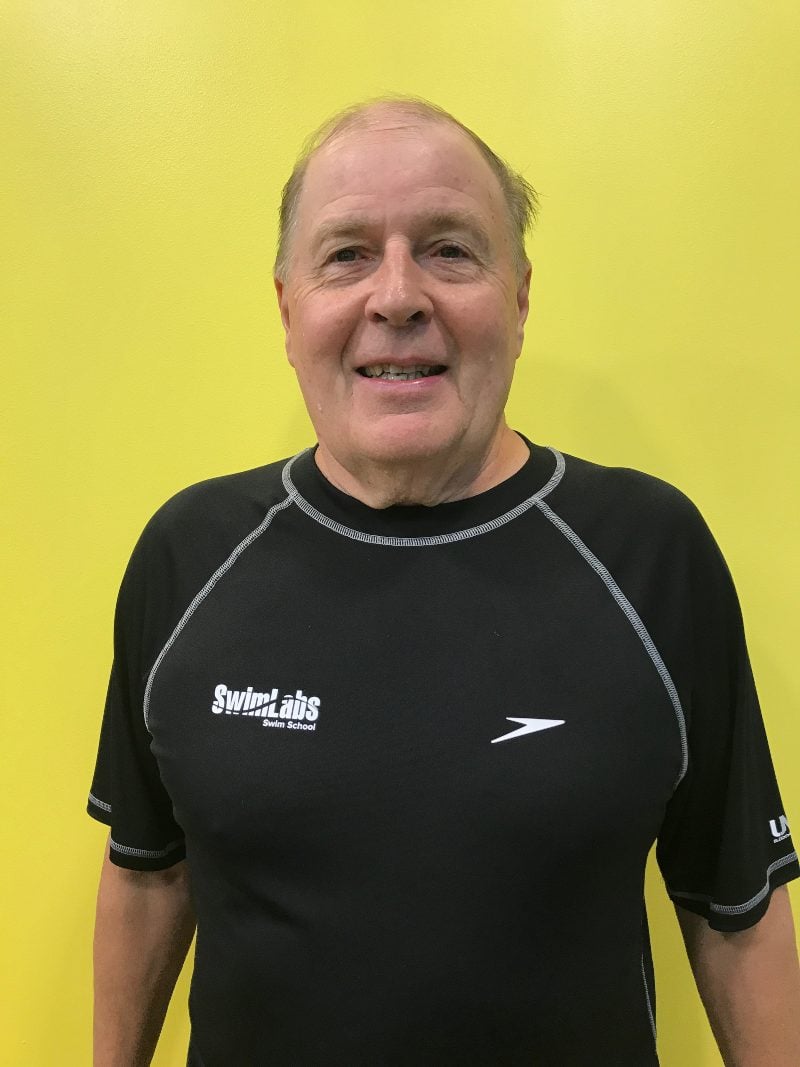 Richard Quinn
Instructor
Coach Richard Quinn is a retired chemical engineer, business executive and business owner. He swam competitively for 8 years in high school and college. He has coached swim teams for 22 years specializing in stroke mechanics and endurance training. He has taught swim lessons to children and adults of all ages since graduating from college.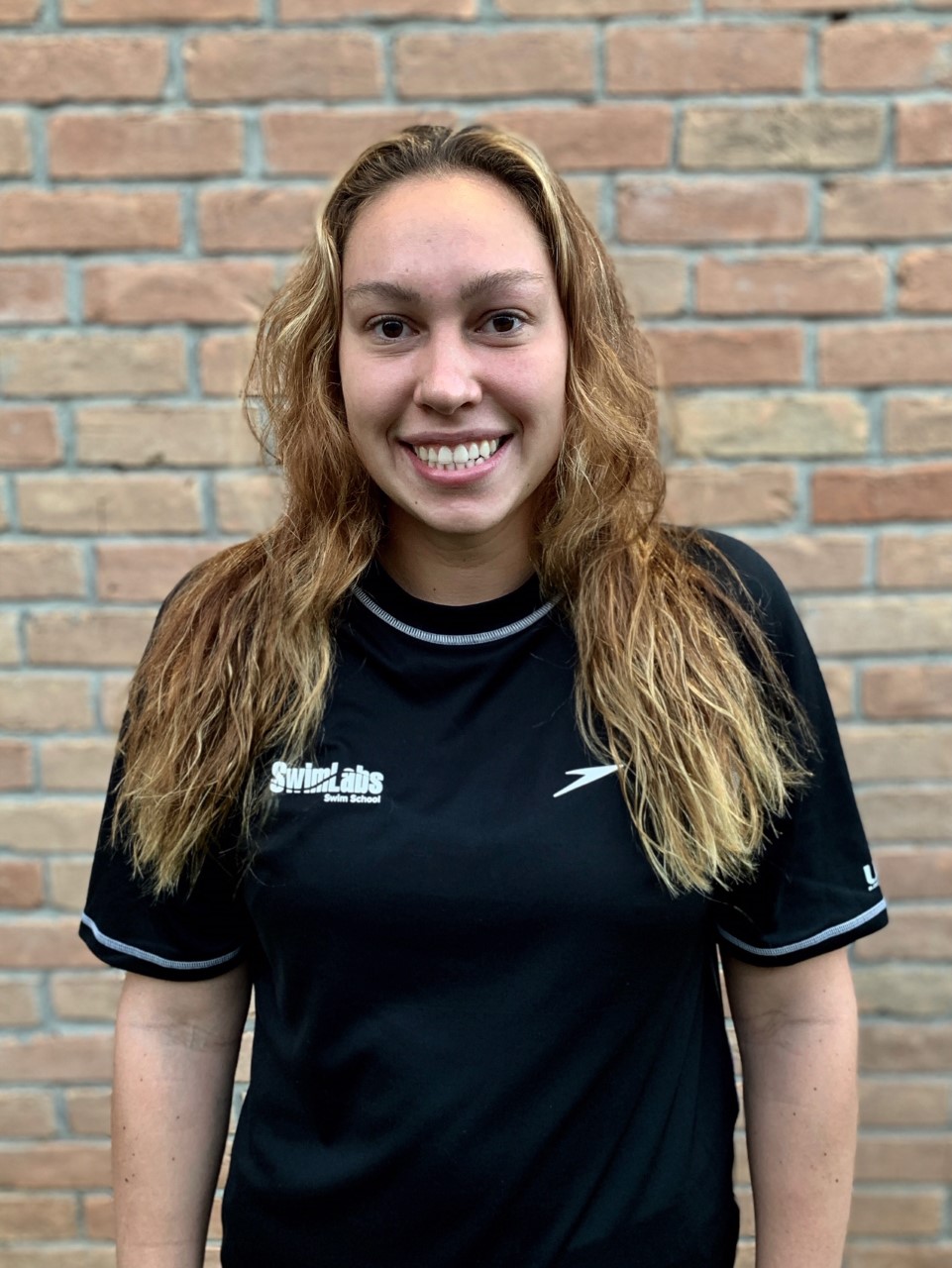 Ksenia Yuskova
Instructor

Coach Ksenia's career as a swimmer started at age four in Moscow, Russia. She started swimming competitively at the age of eight. She represented her home country at the 2012 World Short Course Championships where she placed 18th in the 400 free individually and won a silver medal as the anchor on Russia's 800 free relay in finals. She attended the University of Miami and joined their swim team, the Hurricanes, during 2014-2015. Coach Ksenia transferred to the University of Houston in 2017 and graduated with a bachelor degree in Kinesiology. She is also a certified personal trainer. Her accomplishments include: Vice-Champion at World Championship, Turkey 2012, 2018 NCAA Championship Division 1 Participant, Team and Pool Record Holder: 200 yards freestyle. On her free time, Coach Ksenia enjoys hiking and spending time with her 2 huskies.