SwimLabs THe Woodlands Staff
At SwimLabs The Woodlands, we are dedicated professionals who are as passionate about competing and excelling in the sport we love as we are about passing on our knowledge to others. We are innovative and forward-thinking, using the latest in technology to push our sport forward, helping make swimmers of all levels more proficient and speeding up the learning curve.
Interested in joining our SwimLabs team? APPLY TODAY!
---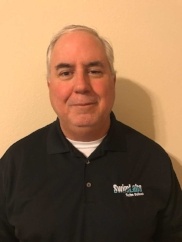 Tim Bauer
Owner & Elite Coach
Tim has been coaching for over 30 years, 24 of those at The Woodlands Swim Team and currently at Katy Aquatics.

His coaching style is one of positive stroke technique and believes in balancing hard work with fun, while achieving goals. Coach Tim challenges his swimmers during practice having them finish something they thought was impossible!

Swimming has been a part of Tim's life for as long as he can remember. He swam for 12 years with Glendale Arizona Gauchos with his dad as his first swim coach. He then swam for the University of Western Illinois. He's married to a former TWST swimmer, Maxine, and has a daughter, Madison, who swims on The Woodlands Swim Team and who may be the next Olympic champ. In his spare time, Tim enjoys a competitive game of golf.

During his coaching tenure, he has accomplished the following:
• 2010 NCSA Head Men's Coach for the Japan All Star Team

•

USA Swimming Board of Directors from 2011 – present

•

Currently the Technical VP

•

TSA Board of Directors from 2011 - 2013

•

Selected 2008 USA National Junior Team Assistant Men's Coach (Melbourne Australia)

•

Named 2006 Head Coach of the USA National Select Camp

•

Named 2005 Gulf Senior Coach of the year

•

Voted three-time Texas Age Group Coach of the Year

•

Developed numerous Olympian and Olympic trial qualifiers, Senior

•

National Finalists and Junior ---National Champions

•

Achieved American Swim Coaches Association (ASCA) Level 5 – the highest level – for both senior and age groups

•

Achieved ASCA Silver Award and Level 5 Coach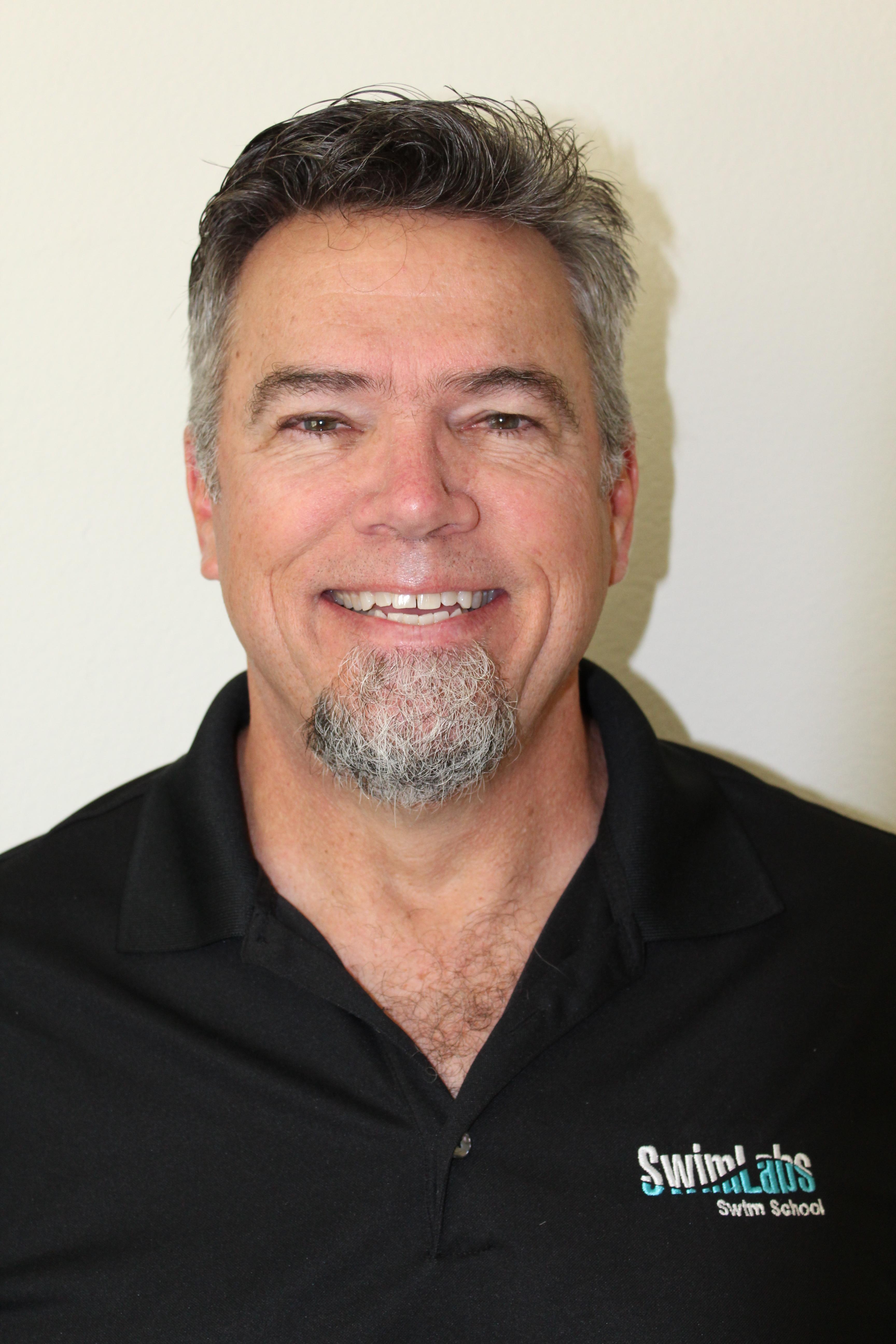 Ken Grey
Owner & Elite Coach
Ken brings a wealth of information and knowledge to his SwimLabs venture. Starting at the age of 6 ken's parents signed him up with Club Deportivo de Ponce in Puerto Rico and so his love for the sport began. Due to his father's work schedule and being transferred Ken went on to swim for The Mission Viejo Nadadores in California as an age group swimmer. His freshman year of high school they relocated to San Antonio where he swam for The Alamo Area Aquatics where he became State Champion in the 100 fly his senior year at Winston Churchill High. Earning a scholarship to University of Kansas Ken went on to hold a freshman and varsity record in the 100 Fly.

Ken brings 33+ years of coaching knowledge with him beginning his coaching career at his alma mater, Kansas University as a grad assistant then off to Wichita Neptunes, Mission Viejo Nadadores, Conejo Simi Aquatics, Buenaventura Swim Team, Irvine Novaquatics, The Woodlands Swim Team, and now currently at Katy Aquatics. He has coached numerous swimmers to their highest potentials, state champions, age group record holders, and now can boast several that have gone on to great coaching careers. His love for the sport has him joining forces with Tim Bauer to bring SwimLabs to the great state of Texas! Ken is passionate about the sport and what it has given him. To be able to teach swimming from the bottom up, with the underwater technology and the ability to do side by side comparisons with Olympic swimmers, SwimLabs will only serve to enhance swimmer's skills albeit learn to swim, age group swimmers, high school swimmers, club swimmers, and even triathletes that want to improve their swim times. In his spare time Ken enjoys cruising in his '66 Mustang GT with his wife Bobbie and spending time with their kids and four grandchildren.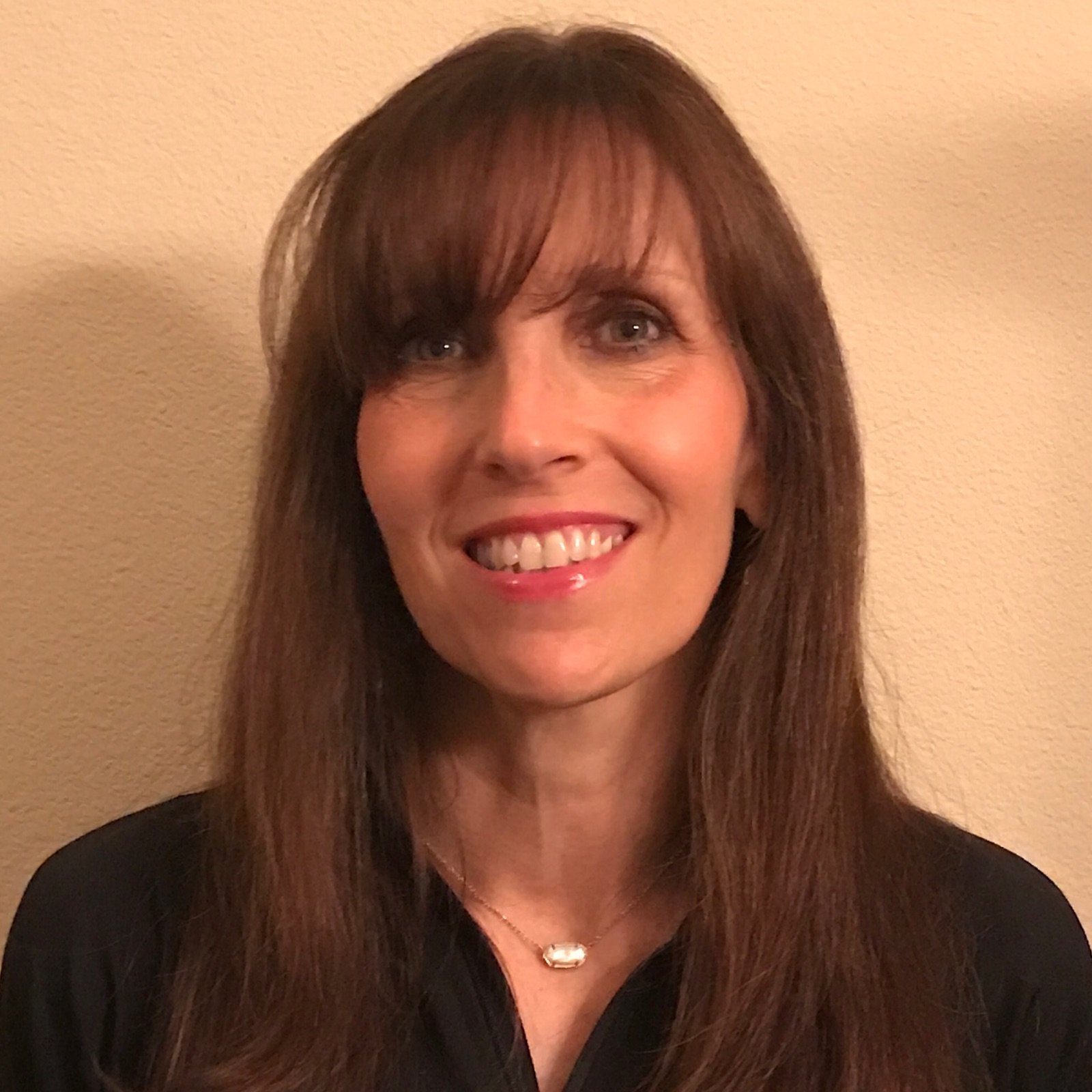 Maxine Bauer
Director of Operations/Owner
Maxine is our Director of Operations. She brings 12+ years managerial and swim apparel experience and got her start at swimming at the age of four. She swam for the DADS club in Houston and for Hall of Fame coach, Skip Kenney. She competed in many TAGS meets along with senior meets throughout Texas before moving to The Woodlands and joining The Woodlands Swim Team in 1975. Maxine has a daughter, Jessica who coaches swimming at Magnolia Aquatics Club and her son, Justin, who is a high school football coach. Swimming has always been a big part of her family and she even still dabbles a little in Masters. Maxine married owner Tim Bauer in 2004 who together have a 13-year-old daughter, Madison who is a competitive swimmer at The Woodlands Swim Team.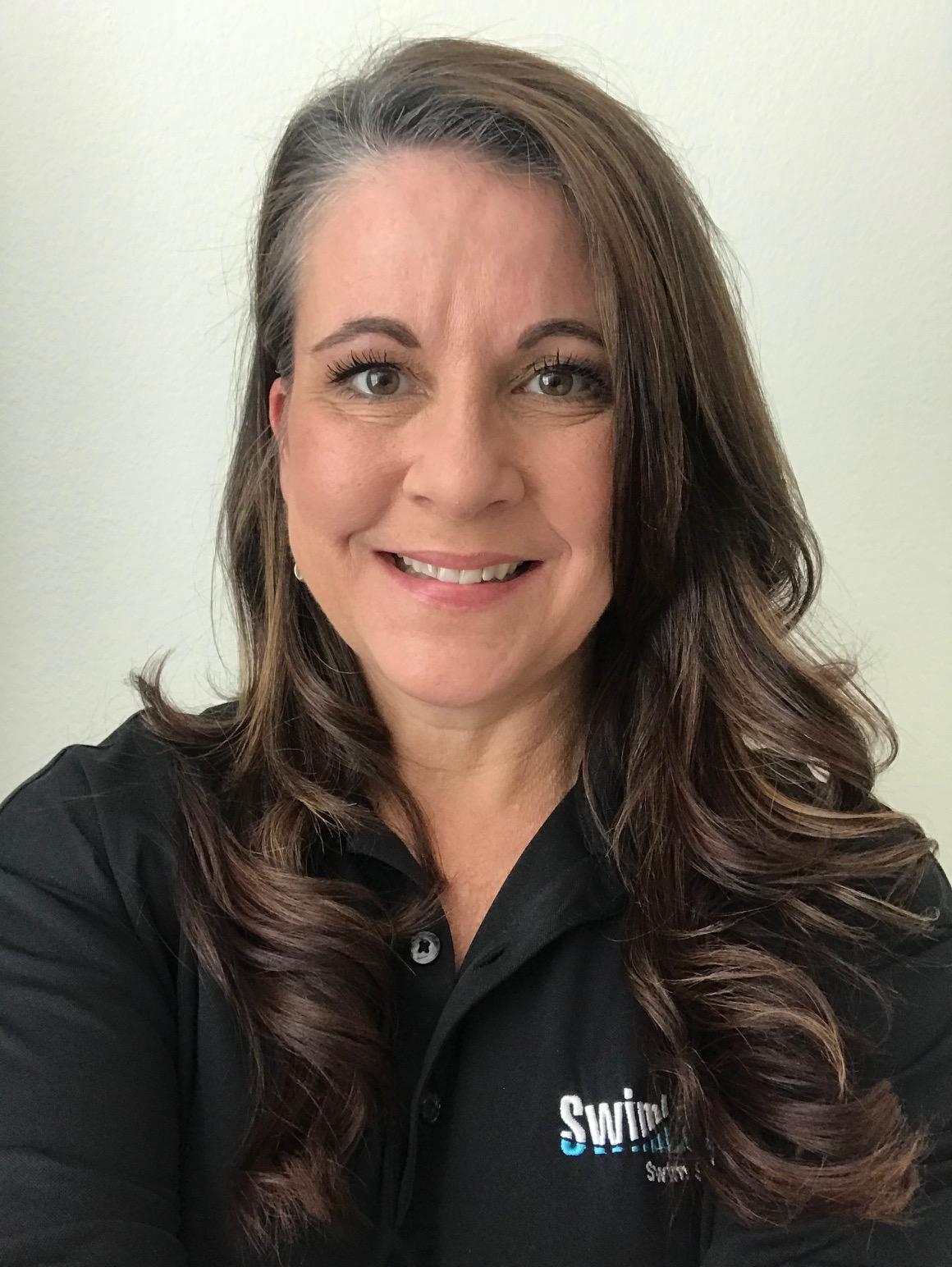 Bobbie Grey
Marketing Manager/Owner
Bobbie is our Marketing Manager. She is a native of the area having attended Oak Ridge from elementary through high school graduating in 1988. Bobbie directs our media presence and helps support the operations at SwimLabs in the Woodlands. She has a professional career that spans 20+ years in sales support, cost analysis and project controls. Although not a swimmer herself, Bobbie has adopted the swimmer's life since meeting and marrying Ken in 2013. Bobbie enjoys running and has competed in numerous races and completed her first half marathon. She spends her free time spending it with their five grown children and four grandchildren.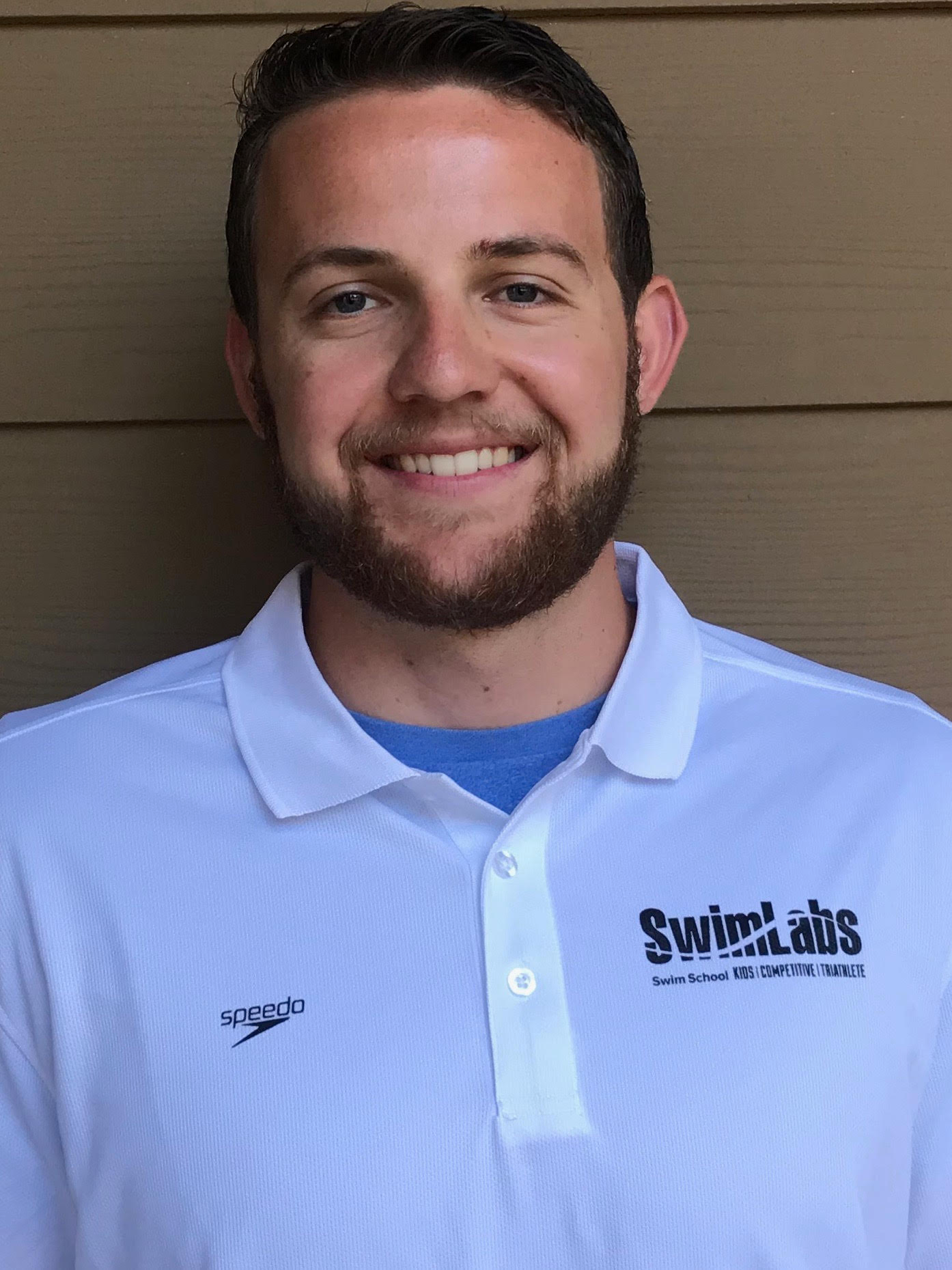 Bailey Rainey
Aquatics Director & Competitive Coach
At only six years old, Bailey began his lengthy competitive swimming career on the City of Midland Swim Team. Later, he would relocate to the great Houston area where he joined The Woodlands Swim Team as an age group swimmer. Quickly moving up through the ranks, Bailey worked his way up from a BB-level swimmer, to a TAGS relay-qualifier, onto the National Team under head coach Tim Bauer. Eventually, he became a team captain on TWST during his senior year in high school.

Looking beyond his swimming career, Bailey turned to academics in attempt to peruse his continuing passion for sports. Attending the University of Houston, he is currently majoring in Exercise Science while minoring in Kinesiology. Maintaining his place on the Dean's List, Bailey quickly worked his way onto the National Honors Society here at UH. Wishing to continue on into the field of sports medicine, he aspires to become a Physical Therapist.

Always having a love for the sport of swimming, he began teaching developmental aged swimmers during his sophomore-year in high school while still swimming on TWST. Both as a junior and senior, Bailey became a coach for the Woodlands Marlins Summer League team. Later, after he graduated from high school, he continued on to become a USA Swimming coach on TWST while attending the University of Houston.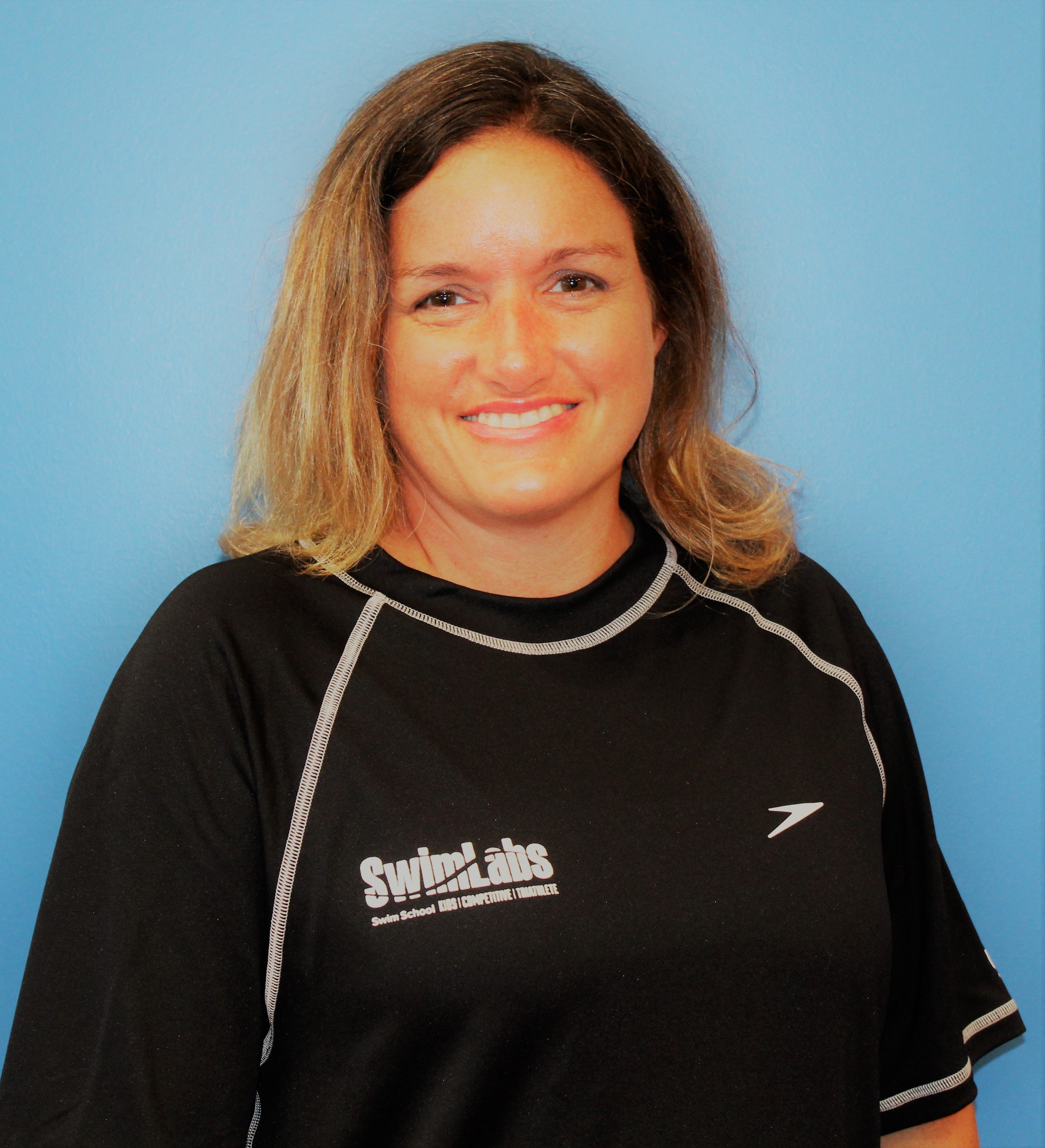 Candice Loebsack
Swim Instructor
Candice has worked in Aldine ISD for 6 years both as a Special Education Inclusion Teacher and a First Grade ESL/GT teacher. She has 13 years of coaching/swim instruction experience, most recently a USA Age group swimming coach with The Woodlands Swim Team. Prior to that Candice worked as a swim school instructor for Aquamobile Swim School and as a Private swim Instructor. She moved from the Cypress area where she coached age group USA Swimming and was the Swim School Director for Texas Terrapins swim team. She spent one year as The Stonegate Gators Head Coach. Candice began her coaching career in NWAL summer league as a Head Coach for the Steeplechase Stallions Swim Team. "I am excited to be a part of launching the SwimLabs School. I am looking forward to learning new skills and helping the program grow."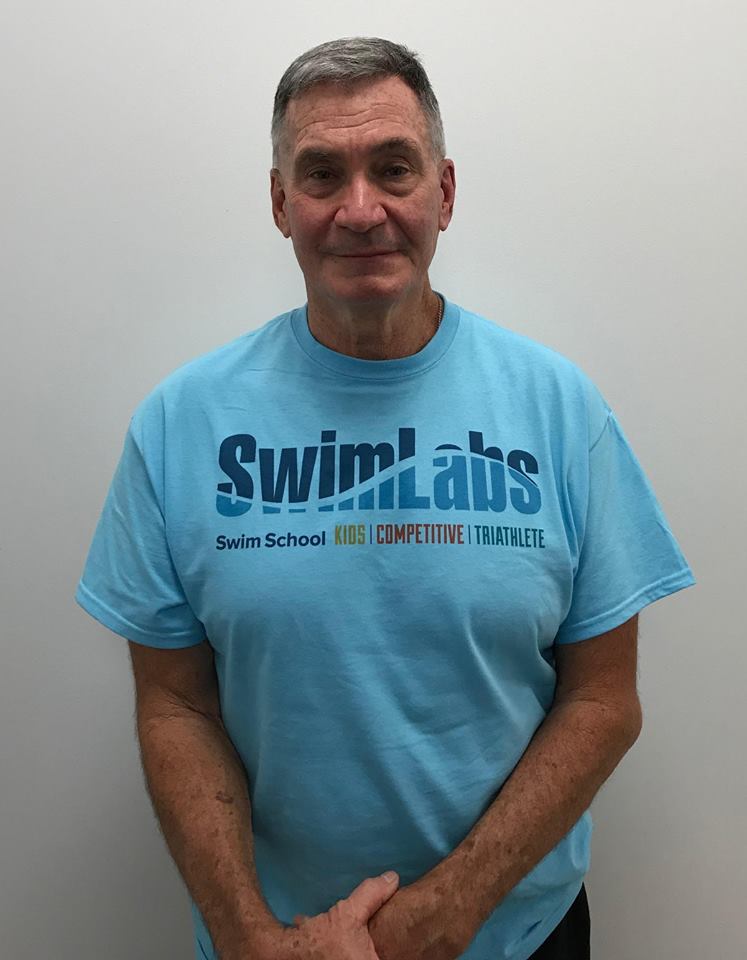 Coach Kent Kirchner
Competitive Swim Instructor
Coach K brings with him 42 years of coaching swimming, he is an ASCA level 5 Coach, received State HS Coach of the Year six times, held NCAA Division I Coach for ten years, received 6 State Championships - 3 Girls and 3 Boys, and was the 2009 National High School Girls Coach of the Year. Coach K has been married to Cheryl Kirchner for 36 years and together they have three sons, Kale Kirchner and wife Jennifer (grandsons Evan 7 and Beckett 2), son Kody Kirchner and wife May (grandsons Kamden 4 and Knox 2) and son Kirby Kirchner.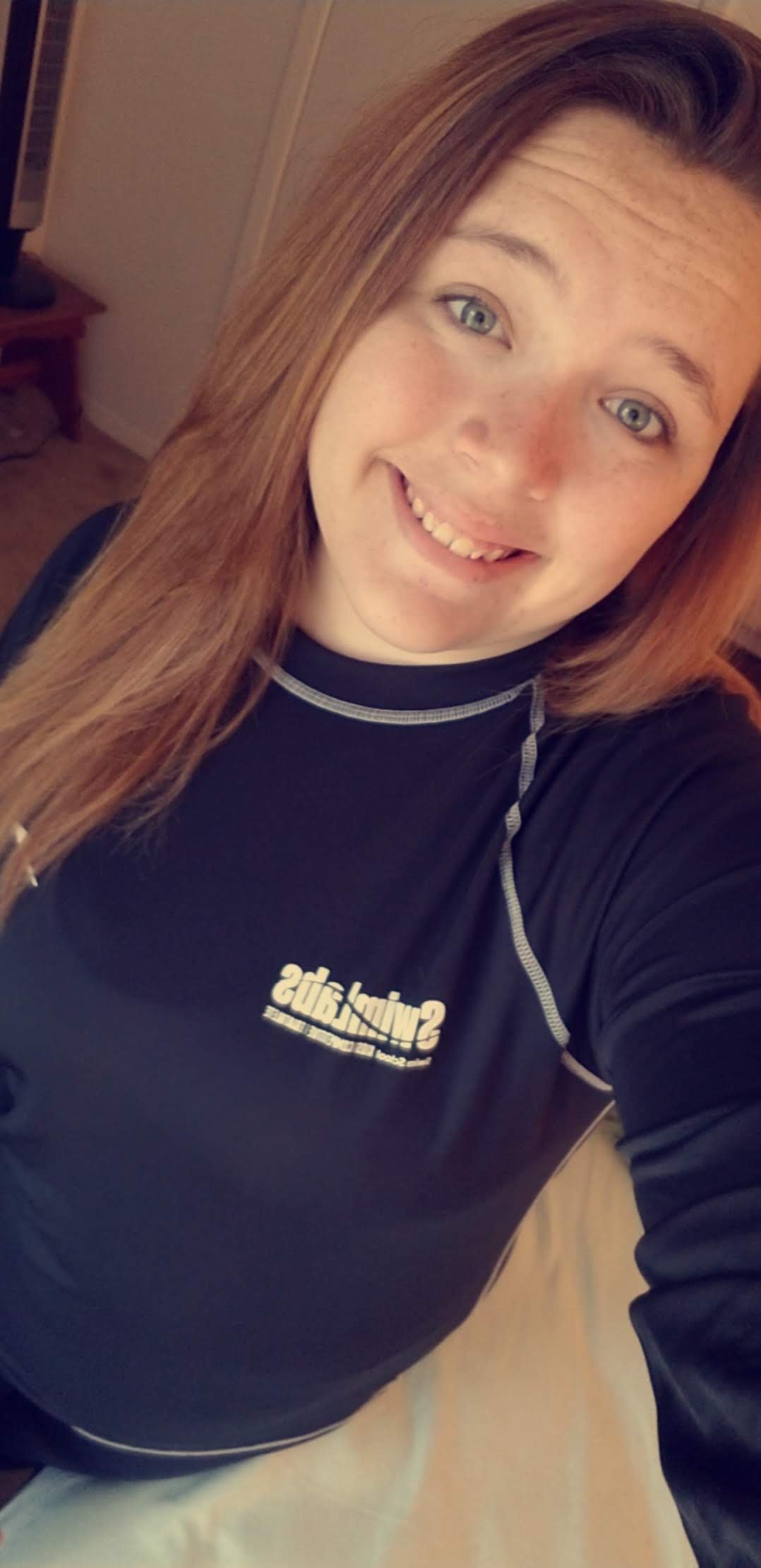 RaeAnn Ingram
Swim Instructor
RaeAnn first started swimming at 18 months in a mommy and me swim class progressing and improving throughout her adolescent years. She swam competitively for Caney Creek High School (Go Panthers!) all four years as well as being appointed varsity team captain for both junior and senior years. She began working at the Conroe ISD Natatorium as a Lifeguard and Aquatics Specialist and is currently enrolled at Lone Star College majoring in Paralegal Studies.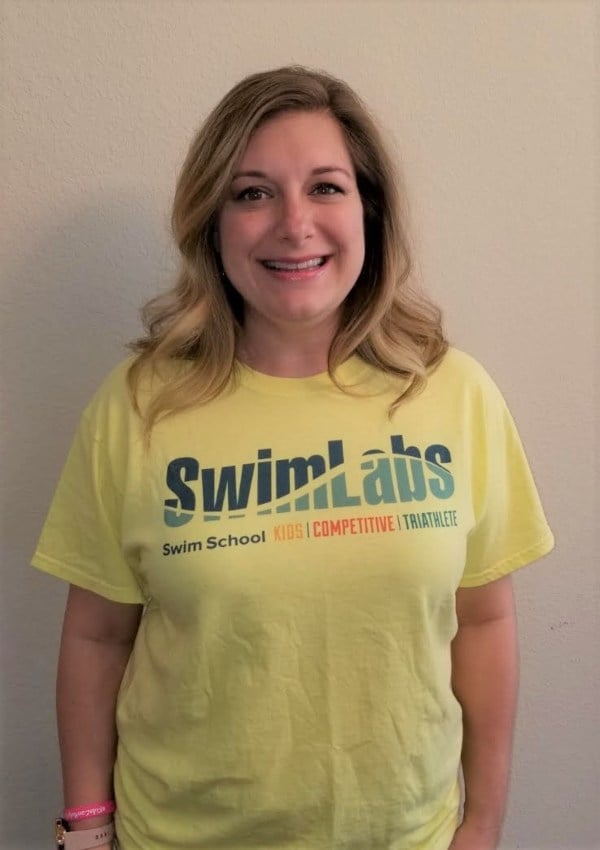 Client Services Representative
Melissa is our Marketing Associate. Alongside Bobbie, she assists in directing SwimLabs Woodlands' online media presence and community events. Before joining the SwimLabs team, Melissa upheld a 15+ year career in administration and marketing functions within the Engineering, Human Resources, and Marine Surveying industries. She has two lovely daughters and in her spare time, she enjoys spending time with her family and friends, volunteers within her community and hosts a monthly book club.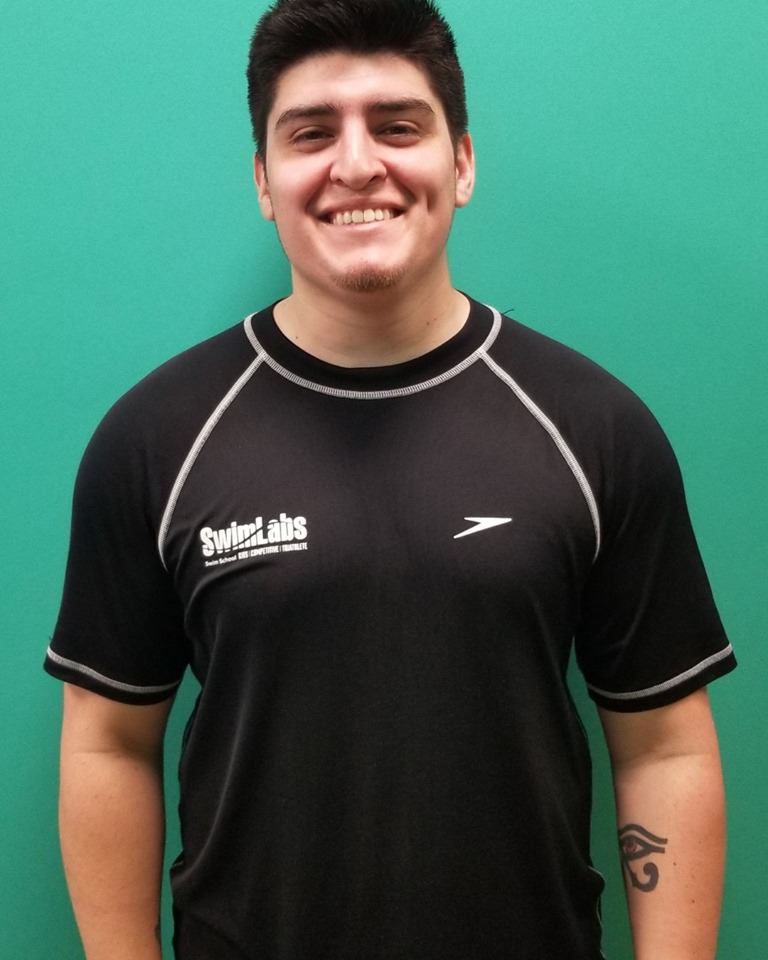 Bryan Delbosque
Swim Instructor
I began swimming at the age of 5 in Los Angeles, California at the Sepulveda pool, progressed quickly and began to swim competitively at the age of 6. I continued to swim with other swim teams in the area to include the Van Nuys / Sherman Oaks Aquatic Center and Ritchie Valens pool in Los Angeles. My high school years kept me busy continuing to swim competitively on the Birmingham High School swim team. I was the captain of the Swim team and the Water Polo team my senior year. After high school I began coaching at Australian Swim School in Tarzana, California while attending college for Neurodiagnostic technician. Since relocating to Texas, I have found my way back to the sport. I love swimming and getting a chance to instill the same love of swimming for my students is such a rewarding opportunity.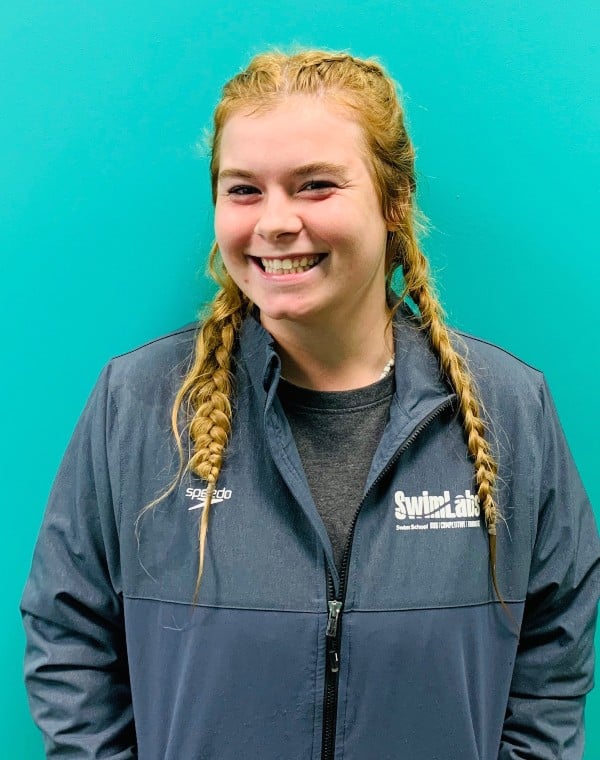 Lizz Wade
Swim Instructor
Lizz is our Customer Service Representative, you will see her smiling face at the front desk in the afternoons and teaching lessons. She started swimming at the age of 8 taking swim lessons at the YMCA which began her passion for instruction. Her first job at the age of 16 as a lifeguard and water skills instructor certified by the American Red Cross. Apart from the water she is an Equestrian. Being a part of the AERC and AHA. She has been riding and racing horses competitively for year and has been a riding instructor for three years. Teaching is something she has a passion for both in and out of the water.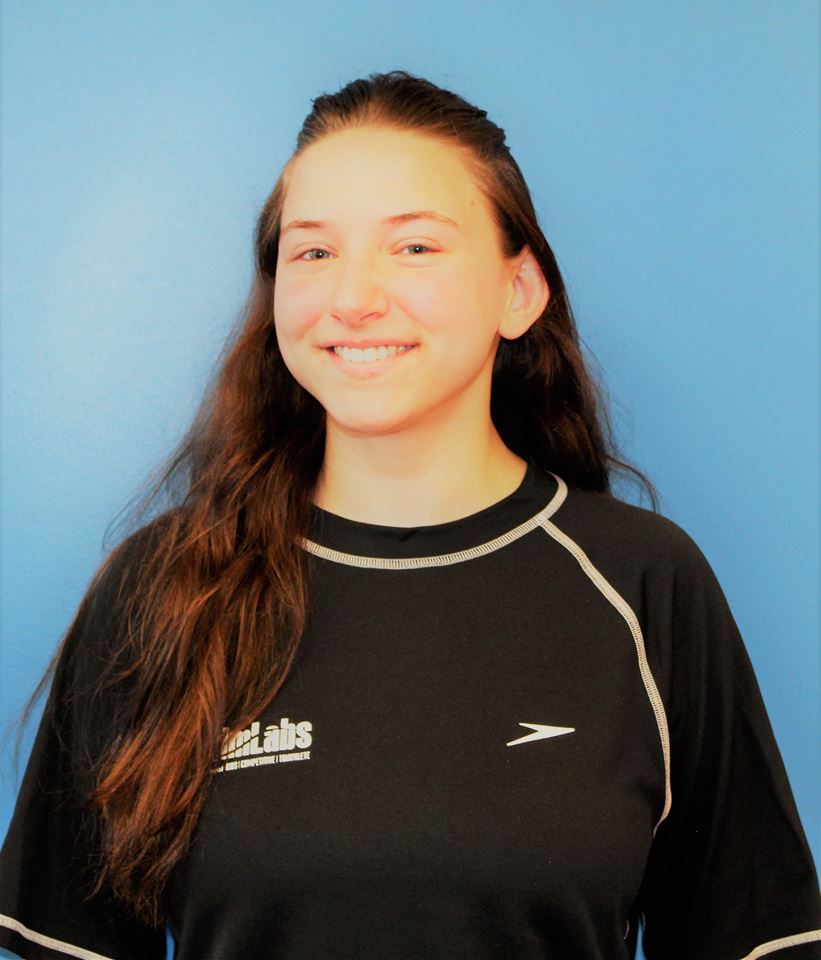 Maggie Sauer
Swim Instructor
Growing up, Maggie spent many hours dedicated to swimming, and she loved every minute. Beginning at age 6, she participated in various levels of competitive swim team from the YMCA, to club swimming at FLEET, and The Woodlands summer league Hurricanes. Her best strokes are breaststroke and backstroke. Maggie graduated from The Woodlands High School, earning a four-year scholarship to the University of Houston. Admitted to the Honors College, she is majoring in Electrical Engineering. While in high school, Maggie earned recognition as a skilled artist, particularly as a sculptor. She also served as a president of a club and participated in National Honor Society and National Art Honor Society.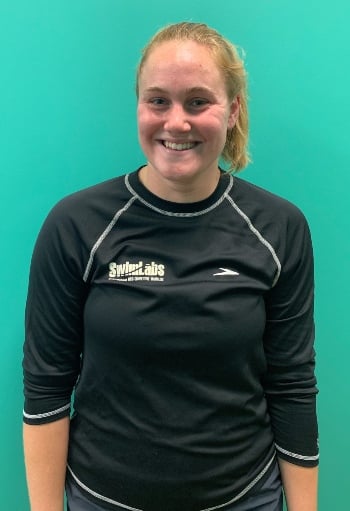 Jayna Dolfi
Swim Instructor
I began swimming for The Imperial Oaks Seals at the age of 5, where I achieved the pool record for the 6 and under 25-yard backstroke. At the age of 8 I joined The Woodlands Swim Team and started swimming year-round. My favorite stroke quickly became backstroke with a special knack for long distance freestyle. I swam for TWST till the beginning of high school in addition to swimming for my high school swim team. I am now currently attending Indiana University on an athletic scholarship, where I am studying business and minoring in healthcare administration along with rowing for their Division 1 program. I have always enjoyed spending time in the water and grew up developing a deep love for the sport!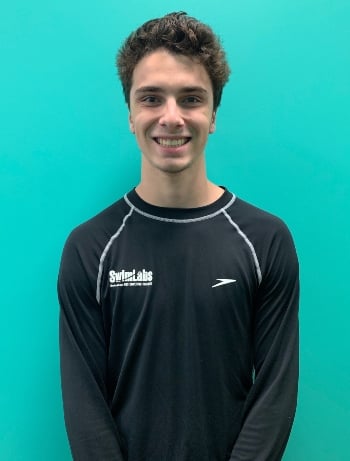 Alex Kaschik
Swim Instructor
I began swimming at an early age. When I was younger, I was always around a pool because I just loved the water and how it was fun to play in and how it could cool you off on a hot summer day. I currently attend The Woodlands High School as a Pole Vaulter for their Track and Field team. Although I never got into competitive swimming, I have had some experience in that field. My uncle was a very good swimmer and to this day still holds swim records at multiple schools. My family and I hoped to see him in the Olympics one day but sadly he passed away due to an enlarged heart at the age of 33. Every year on my birthday instead of asking for presents I ask people to donate money to place AED's and so far, we have raised over $60,000 dollars and placed 15 AEDs and have saved 5 lives.