Meet the Team
At SwimLabs, we are dedicated professionals who are as passionate about competing and excelling in the sport we love as we are about passing on our knowledge to others. We are innovative and forward-thinking, using the latest in technology to push our sport forward, helping make swimmers of all levels more proficient and speeding up the learning curve.
Interested in joining our SwimLabs team? APPLY TODAY!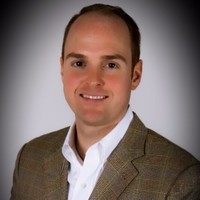 Christian Cox
General Manager
Christian drives businesses to change lives and promote charity. Through his unique understanding of people, he views organizations as opportunities for both driving profit and fostering social responsibility. Christian believes educating and empowering employees is the foundation for a successful company and for creating a happy workforce. As a former COO he led diverse teams to independently utilize IOT and data analytics for price optimization, inventory control, and expense monitoring. His delivery of results beyond industry benchmarks, and with few resources, speaks for itself.

Christian has a B.A. from the University of Oklahoma in psychology and a J.D. from the University of Tulsa College of Law. He applies the latest data supported leadership methods with the realistic and logical approach of an attorney. These methods have helped him to successfully coordinate teams from major mergers and acquisitions to automation of accounting and inventory management.

Christian is president at the South Tulsa Community House, a social services clearing house in the Riverwood Community. He is passionate about driving personal success for individuals through his philanthropic contributions and through creating a positive work environment for employees. Christian believes SwimLabs is an excellent way to positively impact lives through swim safety, learning to overcome obstacles, and creating the lifelong habit of one of the healthiest exercise routines, swimming.

In his spare time, Christian reads technical information in the areas of economics, politics, engineering, history, self-improvement, technology, and business. Between daily meditation and exercise he occasionally plays golf. Christian resides in Jenks with his wife, Whitney and their goldendoodle, Ribbons.