SwimLabs MONTGOMERY COUNTY S
taff
At SwimLabs Montgomery County, we are dedicated professionals who are as passionate about competing and excelling in the sport we love as we are about passing on our knowledge to others. We are innovative and forward-thinking, using the latest in technology to push our sport forward, helping make swimmers of all levels more proficient and speeding up the learning curve.
Interested in joining our SwimLabs team? APPLY TODAY!
---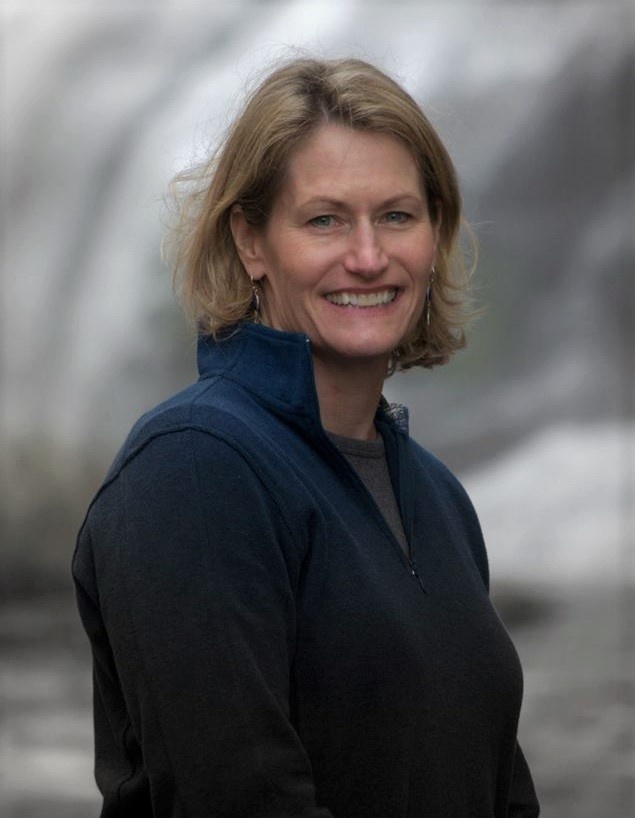 Denise Dombay
SwimLabs Montgomery County Owner and Competitive Coach
Denise started swimming almost before she could walk. Her mom was an instructor and coach at the local YMCA and Denise and her sister grew up around the pool—taking lessons, playing with friends, practicing with the swim team, and eventually lifeguarding, teaching, and coaching. She swam through college, graduating from The George Washington University (GWU) as a Division 1 athlete and budding accountant. After a long and successful corporate career in the DC area, and raising two amazing teens, Denise decided to return to her two loves—swimming and coaching. She still swims and regularly competes in Masters swim meets, holding several Top 10 times for her age group. She's a proud member of the Germantown Masters swim team, and she also participates in open water swims, including the Great Chesapeake Bay Swim. The June 2018 event will mark her 10th year of "crossing the Bay". Denise is still involved with GWU, as a member of the Business School Board of Advisors and as a member of the Athletic Advisory Council. She is also serves on the Board of the Capital Area Food Bank. Now she's hoping to share her passion for swimming with others!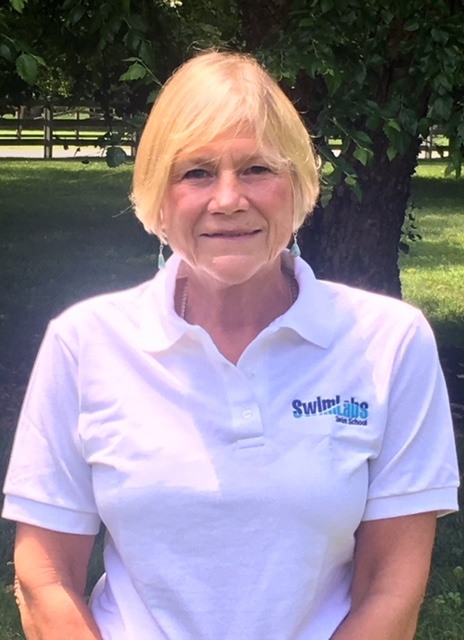 Pam Ambrose
Operations Manager and Competitive Coach

Pam Ambrose has been active in the aquatics industry for over 35 years. She spent almost 30 years with the award winning and nationally recognized Montgomery County Recreation/ Aquatics section. At Montgomery County Recreation, Ms. Ambrose administered USA Swimming age group and Masters programs ( RMSC and ANCIENT MARINERS), Montgomery County Swim League teams, MCPS High School Swimming and Diving, Montgomery Dive Club, and USA Diving programs. She initiated most of the current competitive and developmental swim programming under the direction of past Aquatics Director Bill Bullough. She was a member of the MCSL Board for almost 20 years. Ms. Ambrose served as a facility director at the Germantown Indoor Swim Center at its opening, and the Kennedy -Shriver Aquatic Center in the beginning and later part of her County career.

Prior to working for Montgomery County, Ms Ambrose was the Head Women's Coach of Swimming and Diving at The George Washington University. During those years she coached both age-group and summer league in Montgomery County in addition to her University duties. Ms. Ambrose swam and coached both men and women at West Virginia University as an undergraduate and graduate student.

Ms Ambrose remains active in the swimming and youth sports communities. She is a Red Cross certified Lifeguard Training Instructor, Water Safety Instructor, and USA Swimming coach. In addition to coaching, she has served on committees for MCPS Swimming and Diving, Potomac Valley Swimming, Montgomery County Swim League, Linganore – Oakdale - Urbana Youth Athletic Association, and as Chairwoman of the Eastern Women's Swimming and Diving Association during her coaching years at GWU.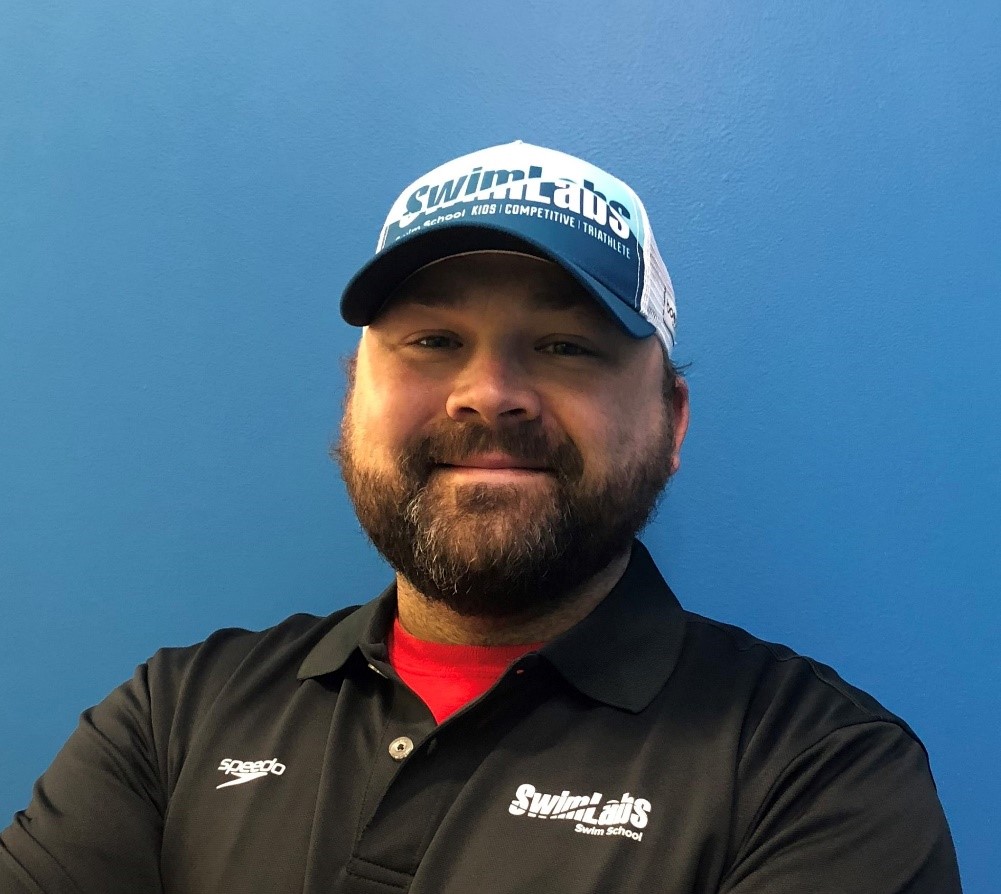 Jorge Silva
Competitive Coach

Jorge grew up right here in Gaithersburg and like many, spent his summers as a pool rat! As part of the Upper County Dolphins he learned to love swimming. He got his first coaching position at 14 as a swimmer-coach at the YMCA. From there he went on to swim for the University of Tampa and later the Germantown Masters Team.

Jorge has served as a head coach in many area leagues, including MCSL, MCPS (high school), and Potomac Valley Swimming. For 16yrs he has been the Head Coach of the Hydro-Sonic Tiburones Swim Club which he started in January 2002. He has trained MCPS & MCSL Champions, PVS Sr. Champs champions, Zone team members, Junior National and Olympic Trials qualifiers. In addition to coaching the top tier of the Tiburones team, Jorge continues to work with the youngest swimmers in the developmental programs!

When it comes to technical swimming, Jorge really cares about the young people he coaches. In order to keep up with the latest developments in the world of swimming, Jorge researches extensively and is a member of the American Swim Coaches Association. Jorge is a perfectionist when it comes to correcting stroke mechanics; he believes that developing proper stroke technique is the foundation to successful swimmers. "With good technique speed kind of happens". His goal is for the swimmers to love the sport and to want to continue swimming through high school and college. When not coaching, Jorge enjoys reading, crossword puzzles, cooking, collecting shark memorabilia, and scuba diving.

Jorge will be available for lessons on Tuesday and Thursday mornings from 6-8am and Saturday and Sunday from 11-2. High School All-American and swam at the University of Cincinnati. Over three years of coaching and swim instruction experience.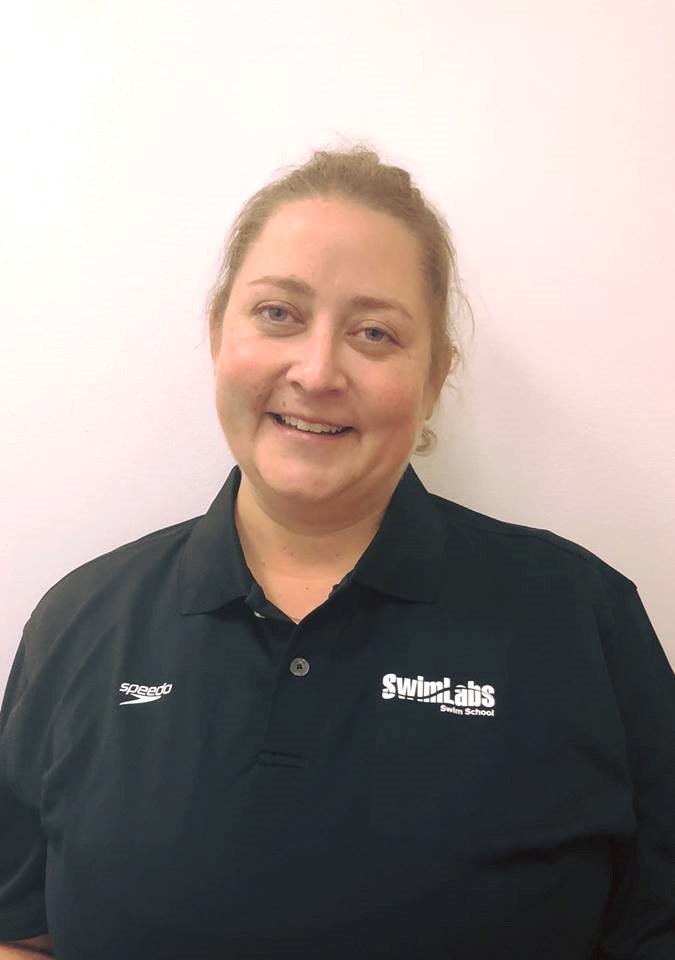 Deanna Cherry
Learn-to-Swim Instructor

Deanna brings with her a wealth of knowledge pertaining to students with disabilities and special needs. She was a MCPS paraeducator for 10 years, has been a lifeguard for 20, and enjoys teaching students with conditions classified as special needs.

Deanna specializes in knowledge of autism, sensory disorders, and the deaf and hard of hearing. Her favorite part of her job is seeing children take pride in their independence in the water. Outside the pool, she enjoys walking together with her son and her dog. Welcome, Deanna!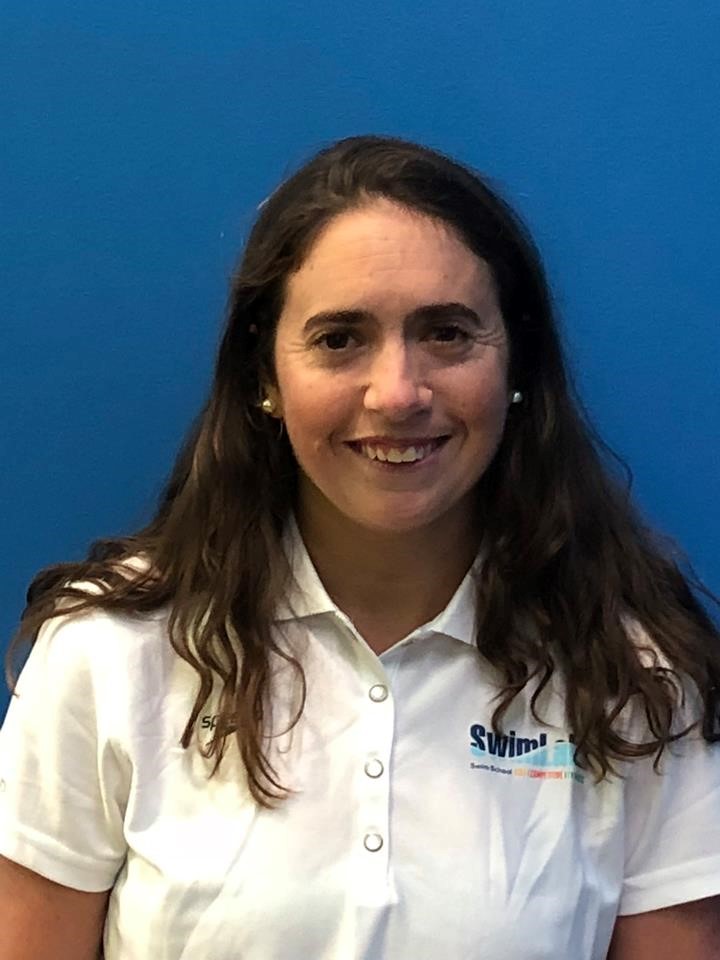 Marci Goldberg
Client Service Coordinator
Marci's love for swimming started back in 1993 when the she joined the Calverton Chargers through MCSL. She is now a member of L4 Masters Swimming and holds two Top 10 Times, one in the 1500 Free and the other in the 200 Fly. When she's not swimming, she is training for and competing in triathlons--something she's done for nearly 15 years. Marci has completed many sprint and Olympic distance triathlons; as well as 8 Half Iron distance and 3 Full Iron Distance Triathlons. She enjoys sharing her love of swimming and triathlons.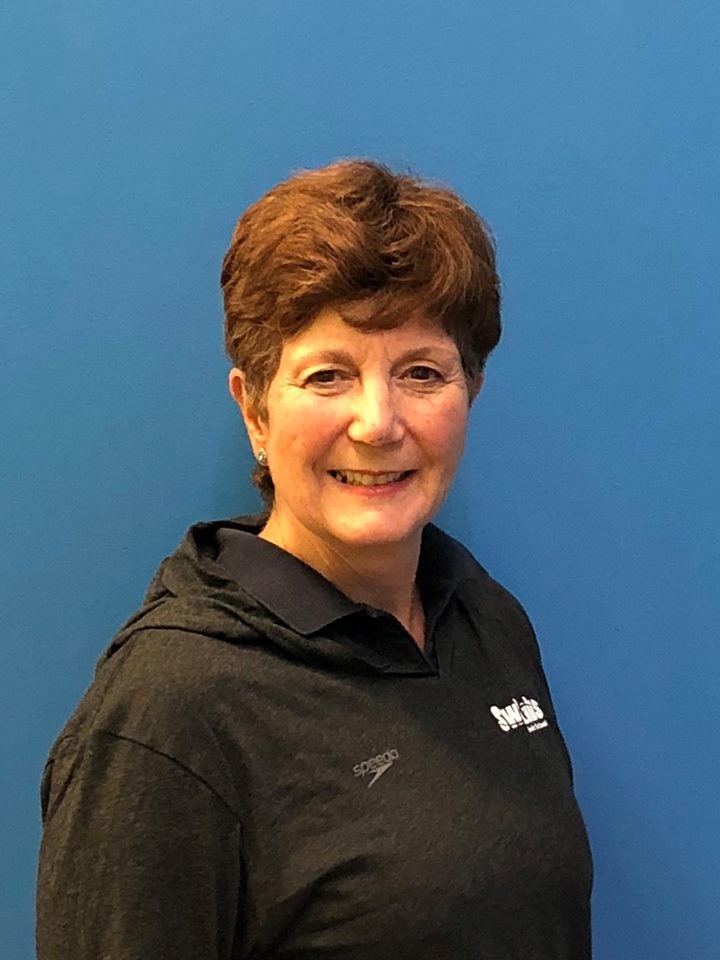 Linda Foley
Learn-to-Swim Instructor

Linda has been swimming since she was 4 years old. She has been coaching and teaching children and adults how to swim for more than a decade. Since 2012, she has been teaching developing swimmers from age 2 to age 82 for the Montgomery County Department of Recreation. She also is a coach for SwiMontgomery and Montgomery Stroke and Turn Clinic, two programs that help young swimmers hone their skills for competition. Before joining the staff at the recreation department, Linda was a masters' swim coach and swim lesson instructor at Sport & Health fitness club at the Rio Center in Gaithersburg, MD.

A member of Montgomery Ancient Mariners masters' swim club, she herself competes in local, regional and national events. She is a top local competitor in backstroke and has recorded several Top 10 national medley and freestyle relay times. A Pittsburgh native, Linda competed year-round through high school and participated in intramural swimming in college.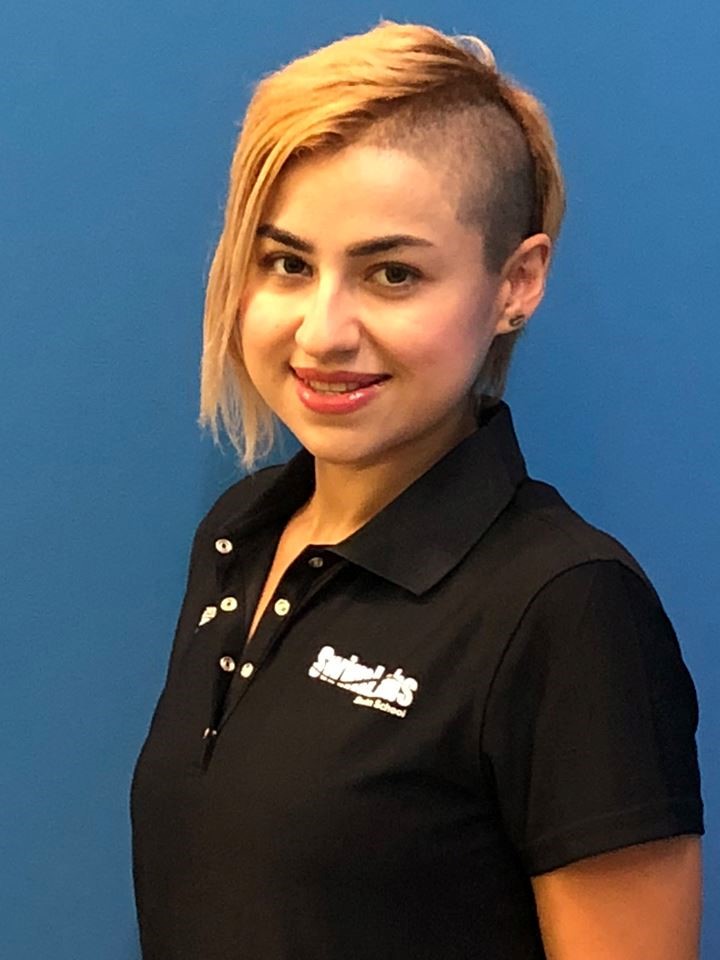 Jasmine Joyce
Learn-to-Swim Instructor

Jasmine has been working in the aquatics industry since 2006. She has coached swim teams and swim clinics, and she teaches group and private swim lessons to children and adults from beginners to advanced levels. She also leads Shallow and Deep Water Aerobics, High Intensity Interval Training Aqua Fitness, and Hydro Training classes. Jasmine's passion for teaching and coaching is heightened by the accomplishments of her swimmers as they achieve competitive goals. Jasmine has a Bachelor's Degree in English Literature and has studied Performing Arts at Stafford Studio Theatre in Maryland.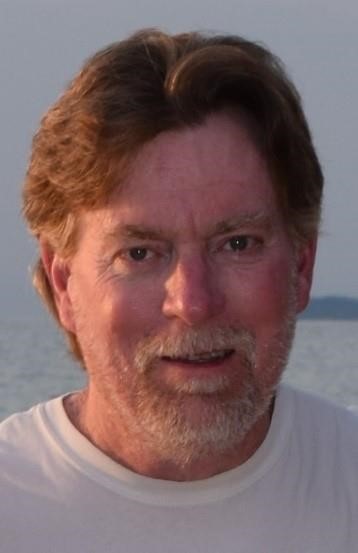 Pat Tozzi
Competitive Coach

Pat is an ASCA Level 4 coach and has over 35 years of coaching experience. His career started in the summer of 1982 as the assistant coach of the Aspen Hill Swim Team. He has coached several other MCSL and CCSDA summer swim teams over the years and is currently the head swim coach at Darnestown Swim and Racquet Club. Pat was also the head coach of the Upper Montgomery County YMCA for 4 years and has coached for the Rockville Montgomery Swim Club for 24 years and currently coaches at the Germantown site. In his spare time, Pat teaches math at Lakelands Park Middle School in Gaithersburg, Maryland.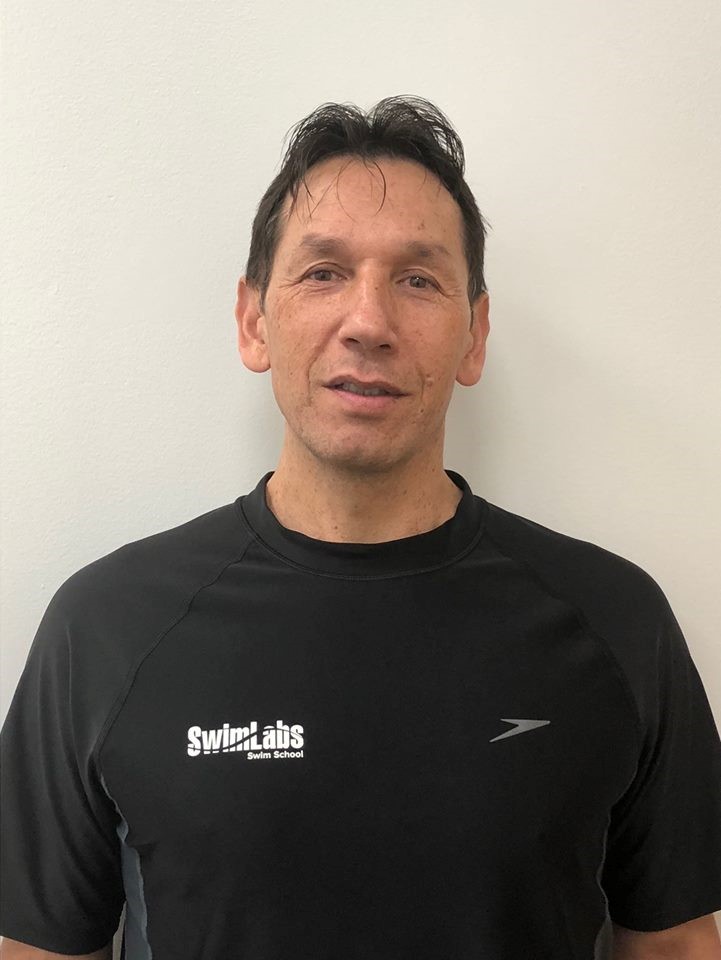 Richard Brewer
Learn-to-Swim Instructor

Rich has been teaching swim lessons for 15 years to people of all ages. He taught in the Washington DC area for 3 years, and the previous 12 in Kansas. For the past 2 years, he has been coaching the Montgomery Stroke and Turn Clinic. Before transitioning into swim lessons, Rich had a 20-year long career as a college football coach. When he is not at the pool, Rich enjoys training in triathletes' workouts.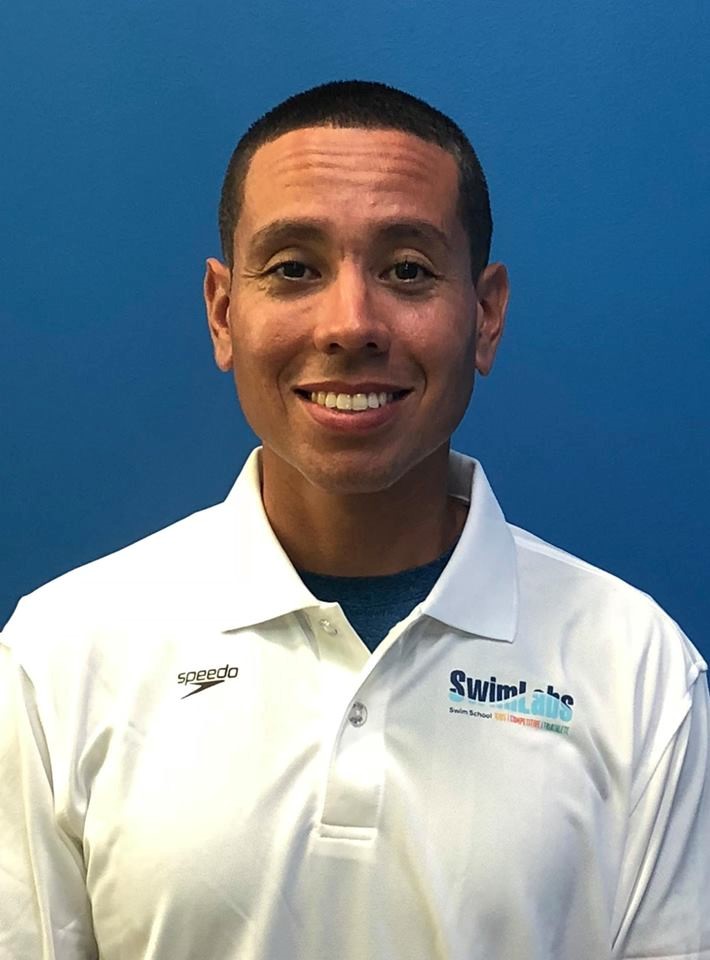 Carlos De la Carrera
Learn-to-Swim Instructor

For the past 15 years, he has taught swimmers of all ages, from as young as age 3 to as old as 55+. Some of Carlos's swimmers are competitive, while others want to learn water safety skills and proper exercise form. He emphasizes the importance of technical skills especially to his competitive swimmers. He uses personal equipment, video assistance, and pace clocks to provide an excellent learning experience for his students.

During his years of teaching, Carlos has developed a keen eye towards finding the common mistakes swimmers make, and then correcting these mistakes before they become bad habits. Together with his job experience, communications skills, and use of teaching tools, Carlos always aims for excellence in his swimmers' abilities.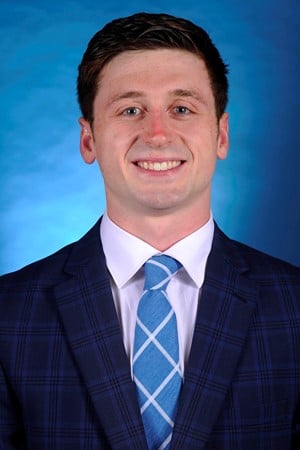 Michael McBryan
Competitive Coach
We're excited to welcome a new competitive coach to our team--Michael McBryan. Michael graduated from La Salle high school in 2014 and attended the University of North Carolina (UNC). At UNC, Michael went on to earn Most Improved Swimmer (2016 & 2017), Most Dedicated Swimmer (2017), and Most Valuable Swimmer (2018). He was 2017-18 team captain, member of 2017-18 Student-Athlete Advisory Committee
and holds two school records. He is the UNC school record holder in the 200-yard breaststroke at 1:54.67 and in the 200-meter breaststroke at 2:14.84. Michael also ranks as the second fastest performer in the 100-yard breaststroke at 52.56. In 2016 he attended US Olympic Trials in the 200 and 100 LCM Breastroke. He ended his career at the 2018 NCAA Championships in Minnesota. During his time at UNC he worked for Club Kick Start, the local summer league swim team, and is currently the head age group coach of NCAP North. He looks forward to working with local swimmers to improve their technique and swim faster....faster!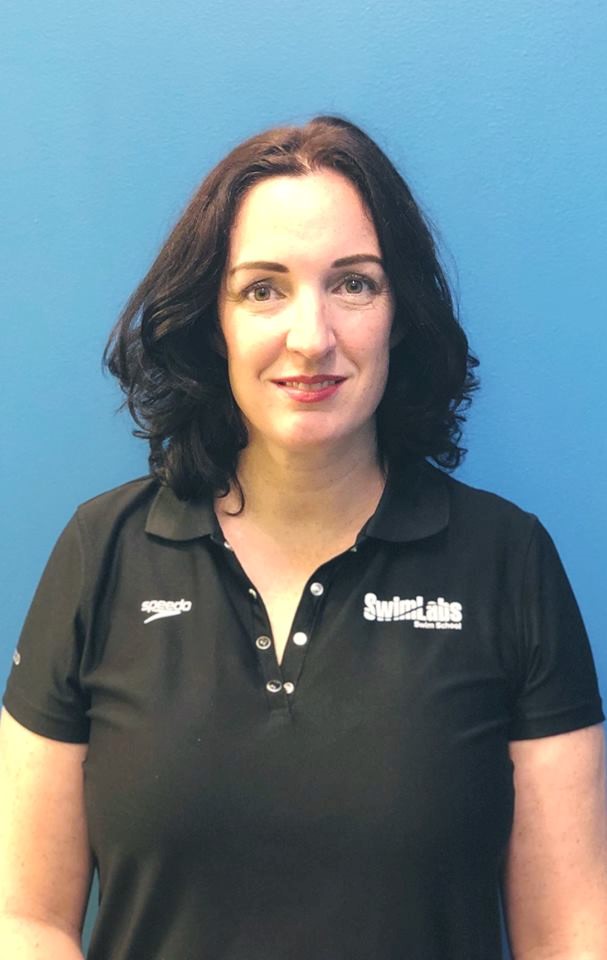 Margo Kim
Operations Director
Margo is originally from Scranton, PA and moved to Gaithersburg, MD shortly after college. She has been swimming her entire life both competitively at the high school level, and more recently as part of her personal health and fitness program.

Margo is an important part of the SwimLabs family, because she believes that swimming is a life skill for all people that teaches discipline and safety, while providing amazing health benefits. She loves working with special needs children and enjoys teaching kids of all abilities how to swim. When she is not at SwimLabs, Margo is a busy mom, wife, and a volunteer for the Down Syndrome Network of Montgomery County.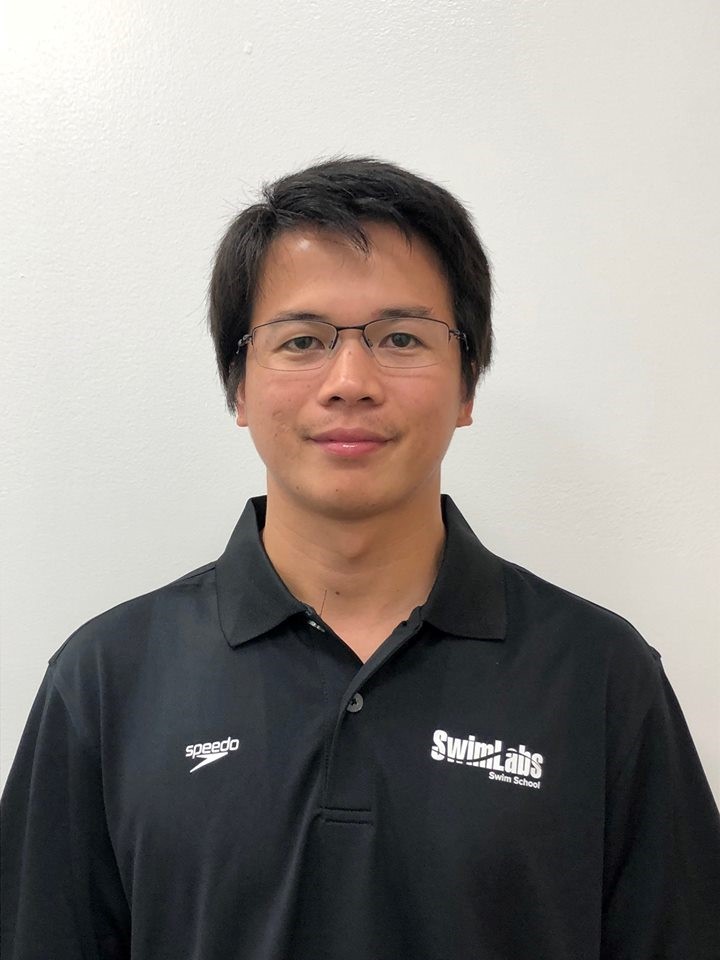 Jerome Rubio
Learn-to-Swim Instructor

Jerome Rubio! Jerome has a Bachelor's Degree of Science in Education, and is a licensed teacher in the Philippines. While he loves to teach in school, he also enjoys swimming and outdoor activities, and is a Red Cross safety and swimming instructor. He has worked as a medic for the reality show Survivor, and was an active Red Cross volunteer providing safety training to students and various communities.

When he moved to the US, he continued to follow his passion for swimming. He has worked as swim instructor, lifeguard and pool operator/manager in several pools in Montgomery County. During the summertime, Jerome volunteers as a stroke and turn judge for swim meets. He is also a passionate triathlete who recently competed at the national age group sprint triathlon in Cleveland, Ohio. When he is not at the pool, he is a talented professional photographer.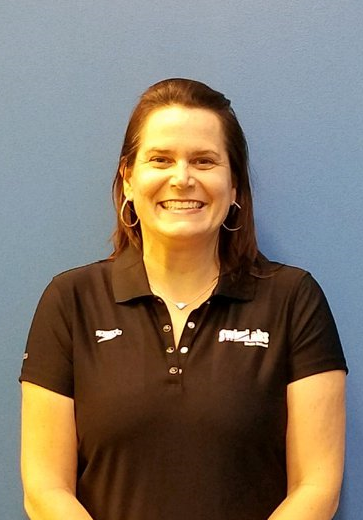 Joanna Garner
Competitive Coach

Joanna fell in love with swimming at a young age and was a developmental swimmer herself. She swam competitively in college at Duquesne University, and has over twenty-five years of experience as a dedicated, energetic, and fun-loving Developmental Coach. Joanna enjoys teaching and working one-on-one, focusing on proper stroke techniques that will help the swimmers improve their performance.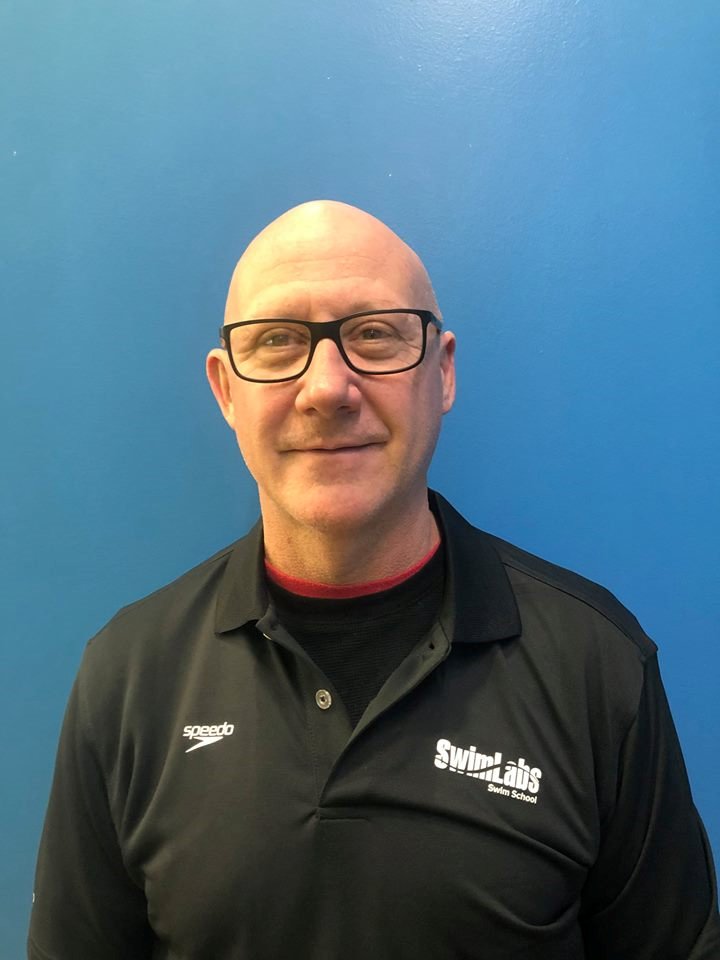 Rob Washburn
Competitive Coach

Rob is currently the head site coach for Nation's Capital Swim Club - North as well as the Aquatics Director at Woodmont Country Club. Rob has served as a head coach for many summer teams in Montgomery Country, having coached in both the MCSL and the CCSDA summer swim leagues. Rob has trained numerous MCSL champions, PVS Senior, and JO Champions as well as many nationally ranked swimmers. Prior to moving to Montgomery County in 1995, Rob served as a reconnaissance Marine and Ranger in Operations Desert Shield and Storm. Thank you for your service, Rob!
Rob's passion is coaching and teaching swimming and believes that in order for a swimmer to reach their maximum potential, a strong knowledge and understanding of proper swimming technique is a must. In his free time Rob enjoys spending time with his wife and three children.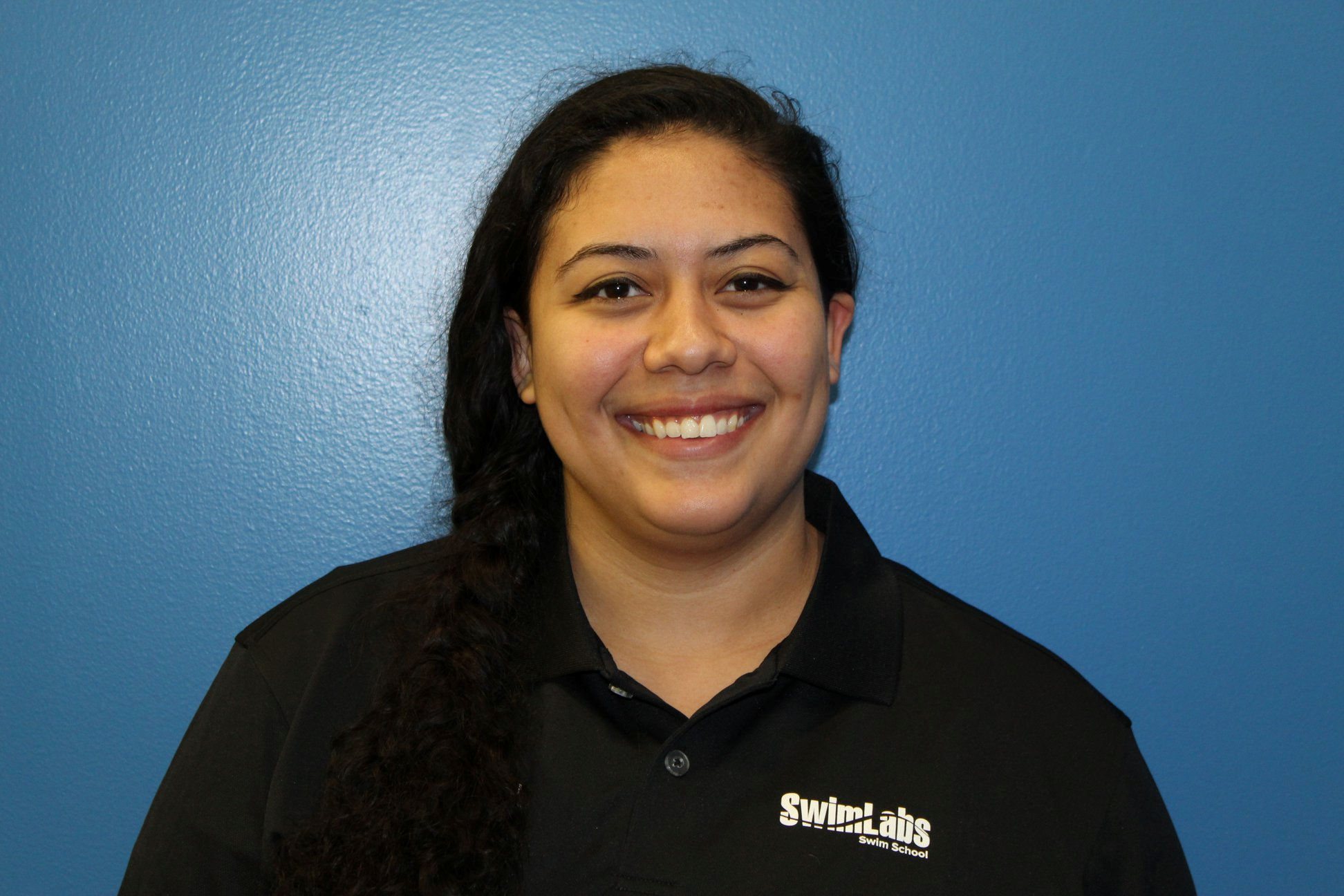 Mary Ramm
Learn-to-Swim Instructor

Mary has taught swimming for 8 years and teaches lifeguard classes as well. She ran the Bethesda Outdoor Pool as the Manager for 3 years. She is currently pursuing her master's degree at UMBC, and is studying to become a middle school English teacher. We are wowed by her leadership and swim teaching experience!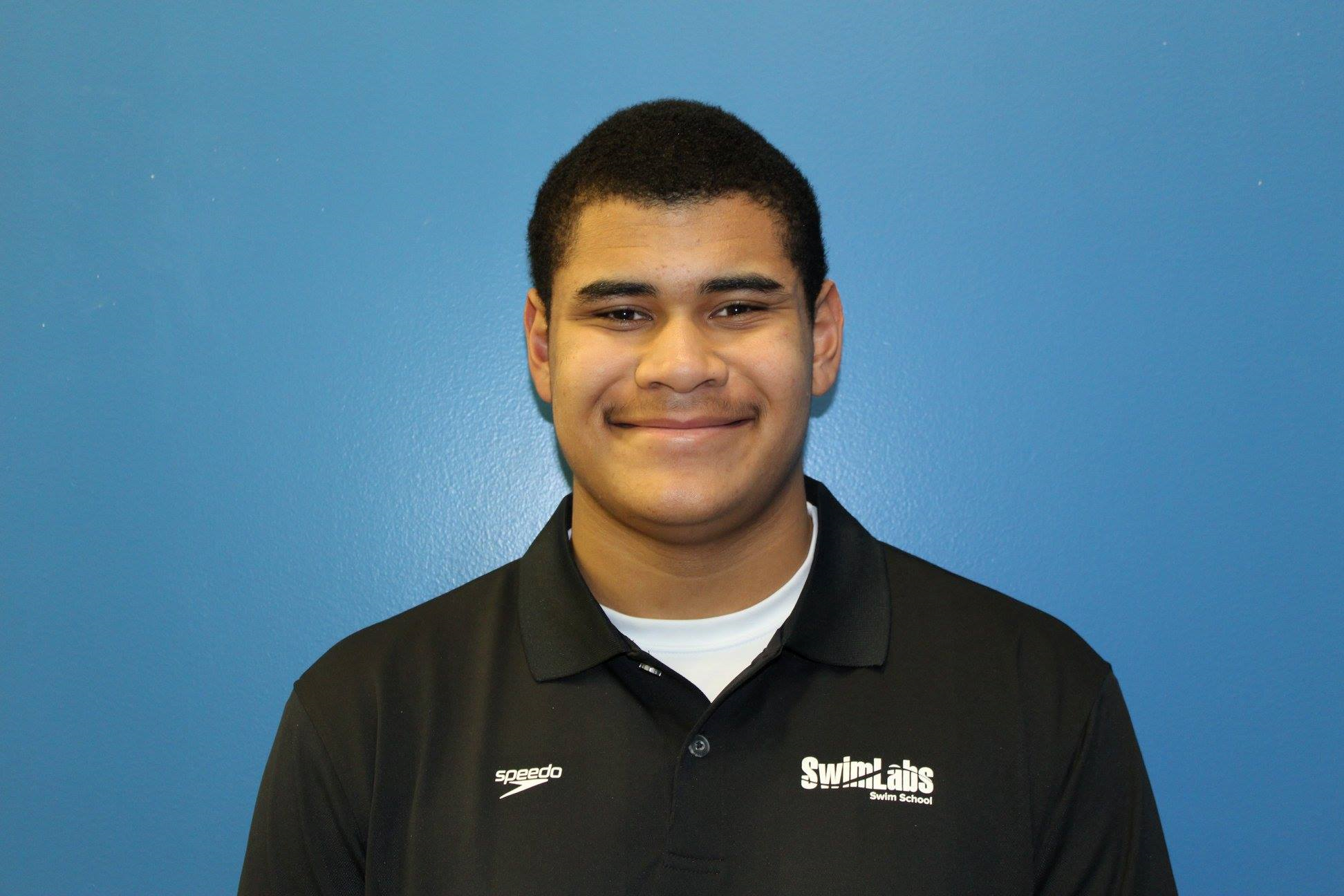 Nikolai Taylor
Learn-to-Swim Instructor

We would like to welcome our newest Swim Instructor to our team, Nikolai Taylor! Not only has Nikolai has been swimming for 13 years, but he has coached swimming for 3 years at the Clarksburg Town Center. When he is not swimming, Nikolai likes to pursue his interests in music. He knows how to play the guitar, piano, and saxophone, and plays on the Clarksburg High School marching band. Welcome, Nikolai!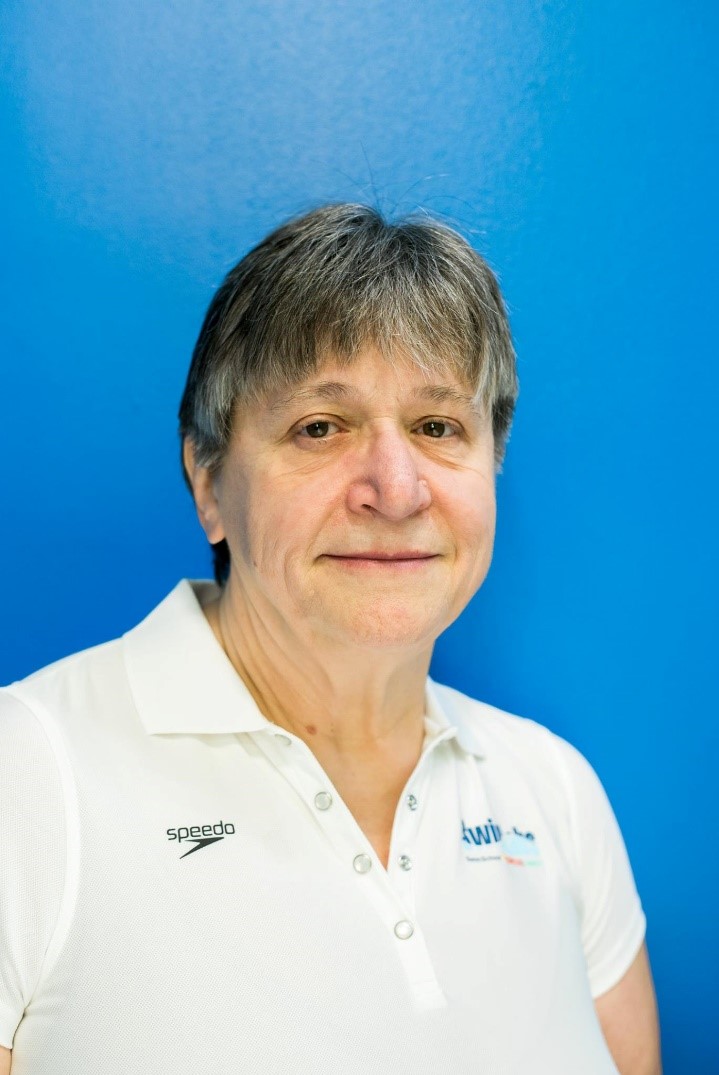 Catherine Hills
Learn-to-Swim Instructor

Catherine has taught swim lessons at Montgomery County for 11 years, and has been a lesson coordinator for 5. She is also a stroke and turn coach at the Germantown Indoor Swim Center, and is a certified water safety instructor. Catherine is confident teaching people of all ages and abilities! When she is not at the pool, Catherine is a full-time business consultant, and enjoys kayaking and going out to brunch.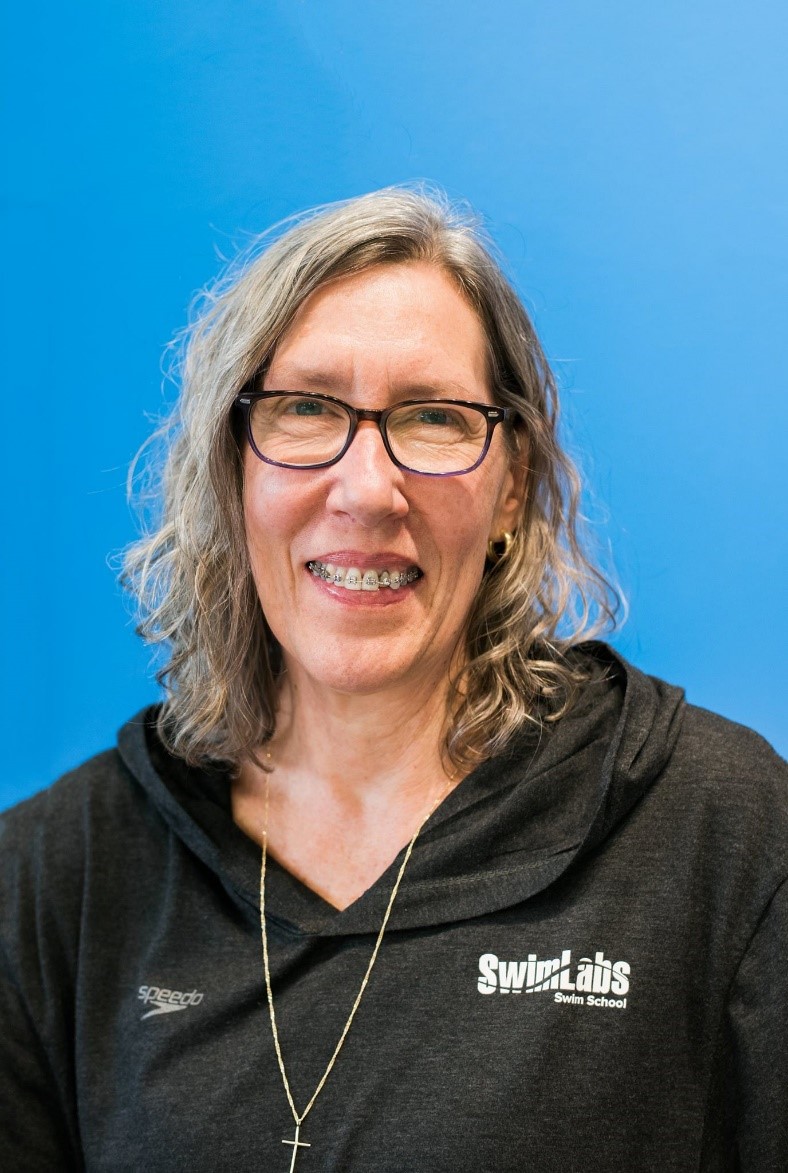 Beverly Ottman
Client Services Coordinator

Beverly has been in customer services for over 30 years, and worked for Montgomery County for the past 11 years. Beverly loves to laugh, so in her spare time, she likes to read novels that are humorous and comedic. Although it is not to her usual taste, she informs us she just completed a science fiction novel that she unexpectedly enjoyed! Beverly enjoys baking, as well.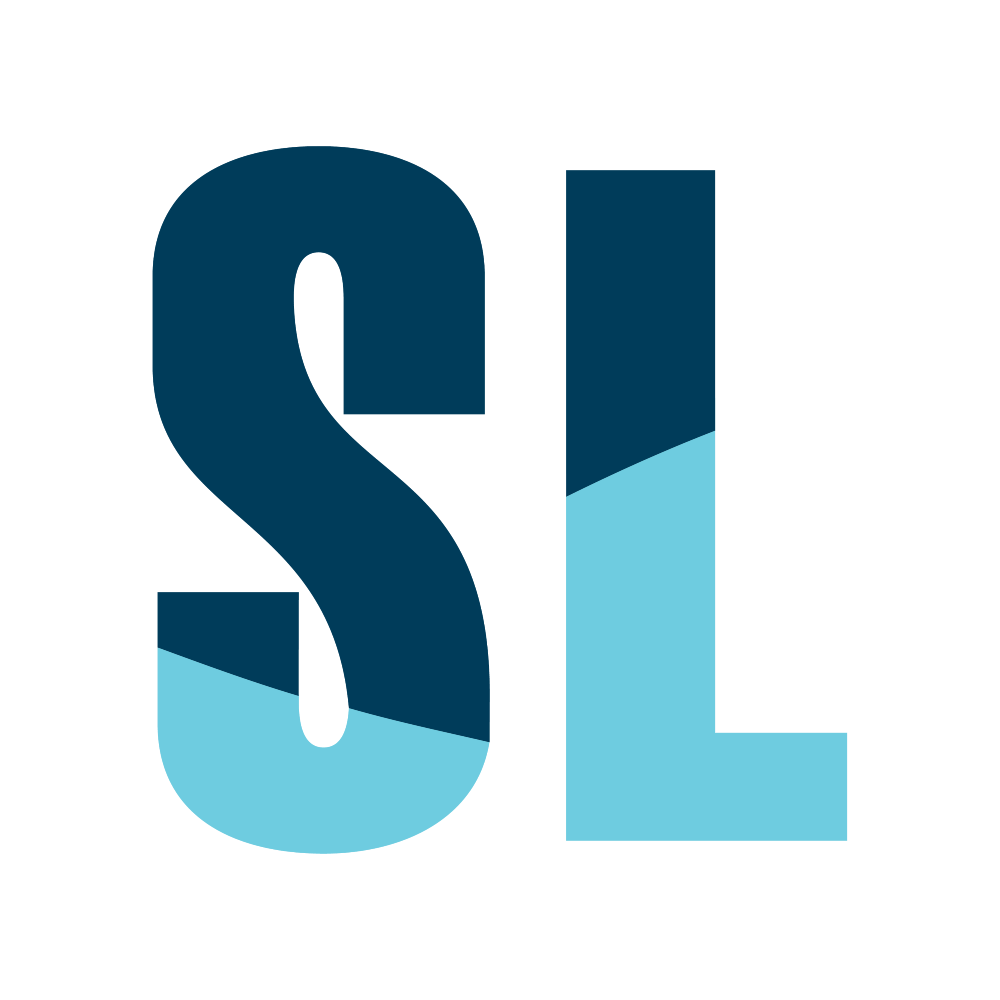 Andrea Taylor
Learn-to-Swim Instructor

Andrea has been teaching swim lessons since 2012, and it has since been a motivating passion for her. From a young age, Andrea has always enjoyed swimming, and today, she loves to share her enthusiasm for the water with her students. Her mission is to encourage her swimmers to love their lessons and to think of them as fun! When she is not swimming or teaching swim lessons, Andrea likes cooking and baking. Furthermore, Andrea is proud to have earned her Master's degree in Public Policy from The College of William & Mary.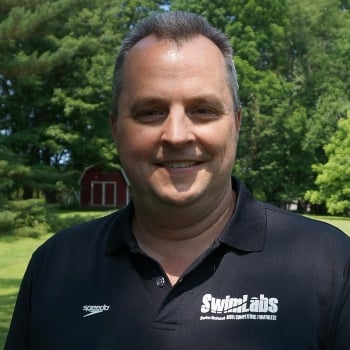 David Quackenbush
Learn-to-Swim Instructor

David Quackenbush grew up swimming in Montgomery County with RMSC and continued competitive swimming for the US Air Force Academy. While coaching at RMSC and Montgomery County Stroke and Turn for the last dozen years, he has developed a passion for technology driven solutions to assist his own children improve their swim techniques, and he looks forward to imparting the real-time feedback to your developing swimmer.