IRONMAN AND SWIMLABS SWIM SCHOOL PARTNER TO PROVIDE STATE OF THE ART TRAINING FOR TRIATHLETES AND COACHES
SwimLabs Swim Schools designated as Official IRONMAN Training Centers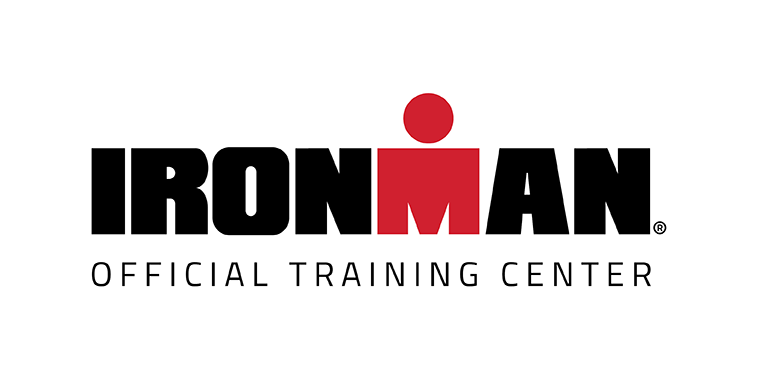 TAMPA, Fla./DENVER, Colo. (April 23, 2018) – IRONMAN, a Wanda Sports Holdings company, announced today, in conjunction with SwimLabs Swim School (a member of the Streamline Brands family of companies), a partnership designating SwimLabs Swim Schools nationwide as Official IRONMAN® Training Centers.
This partnership between IRONMAN and SwimLabs allows IRONMAN Certified Coaches and their clients to benefit from SwimLabs' one-of-a-kind stroke analysis, video comparison library of former world and Olympic champions, and warm-water, constant-current pool technology. The partnership will also enable SwimLabs' coaches to earn IRONMAN U® coach certification.
"We are delighted to be partnering with IRONMAN, its coaches and triathletes," said Michael Mann, Chief Curriculum Officer of Streamline Brands and co-founder of SwimLabs. "Triathletes and coaches are an important – and growing – segment of the athletes we serve. With the partnership with IRONMAN, we are perfectly positioned to offer a pre-eminent endurance sports education alongside video stroke analysis that puts athletes side-by-side with Olympic swimmers. Our franchisees consistently ask for new ways to better serve their triathlete clients and this partnership with IRONMAN offers remarkable opportunities."
Beginning today, triathletes and IRONMAN certified coaches will be able to schedule training sessions at SwimLabs facilities nationwide. In addition, IRONMAN clinics will be held at SwimLabs facilities on a frequent basis.
"IRONMAN and SwimLabs share a common goal – we want our athletes to be confident in their swimming ability when entering the water," said Laurie Gestal, Senior Director of North American Marketing for IRONMAN. "Swimming has been identified as a barrier to triathlon, and the SwimLabs partnership signifies our commitment to engage in new training methods and provide access to coaches for our endurance community."
As a part of the partnership, IRONMAN and SwimLabs will also develop a joint "Introduction to Triathlon" clinic curriculum for athletes and coaches, to better to serve the forty percent of IRONMAN® athletes who hire a certified coach or purchase a training plan to train for their endurance race.
For more information on SwimLabs and locations, visit www.swimlabs.com. For more information on IRONMAN, visit www.ironman.com. For media related inquiries, please contact press@ironman.com.
About SwimLabs
SwimLabs, a Streamline Brands company, has locations worldwide which use multiple small, constant-current pools, underwater cameras and an extensive video library of world-class and Olympic swimmers for side-by-side stroke comparison to perfect swimming technique. Streamline Brands owns the SafeSplash, SwimLabs and Swimtastic swim school brands and has existing partnerships with Missy Franklin, Speedo USA, and USA Swimming. For more information, please visit www.swimlabs.com or www.streamlinebrands.com.
About IRONMAN
A Wanda Sports Holdings company, IRONMAN operates a global portfolio of events that includes the IRONMAN®Triathlon Series, the IRONMAN® 70.3® Triathlon Series, 5150™ Triathlon Series, the Rock 'n' Roll Marathon Series®, Iron Girl®, IRONKIDS®, International Triathlon Union World Triathlon Series races, road cycling events including the UCI Velothon® Series, mountain bike races including the Absa Cape Epic®, premier marathons including the Standard Chartered Singapore Marathon, and other multisport races. IRONMAN's events, together with all other Wanda Sports Holdings events, provide more than a million participants annually the benefits of endurance sports through the company's vast offerings. The iconic IRONMAN® Series of events is the largest participation sports platform in the world. Since the inception of the IRONMAN® brand in 1978, athletes have proven that ANYTHING IS POSSIBLE® by crossing finish lines at the world's most challenging endurance races. Beginning as a single race, IRONMAN has grown to become a global sensation with more than 200 events across 50 countries. For more information, visit www.ironman.com.
About Wanda Sports Holdings
Wanda Sports Holdings is the world's leading sports business entity, founded to capture the opportunities in the global sports industry and to contribute to the prosperous international sports landscape – in three key areas: 1) Spectator Sports (media and marketing business), 2) Participation Sports (active lifestyle business), 3) Services (digital, production and service business). Wanda Sports Holding incorporates the international sports marketing company Infront Sports & Media, the iconic endurance brand IRONMAN, and Wanda Sports China. The headquarters are in Guangzhou, China.