"Daily Voice is a hyper-local community news organization. We host 30 sites in Westchester County, and others across the northeast." - Daily Voice Southern Westchester
In its first season open, SwimLabs Westchester is up, running, and looking to lead the competition. The swim school is the first of its kind in the New York area but is serving up the tried and true service SwimLabs is known for across the States. SwimLabs' small, endless pools allow instructors to critique technique in real time while the video-analysis technology allows swimmers to see their own technique in third-person and compare that to Olympic and Masters-level swimmers recorded in SwimLab's Champion's Library. Rodney Weinstein, SwimLabs Westchester owner, is a fierce believer in this service and is fired up! "How does Westchester and the New York Metro Area not have something like this?" Weinstein said. "It's a very common frustration among swimmers. When you have kids swimming laps for two hours, they're typically not giving them over the shoulder technique analysis." If you are in the area, or have any questions, come visit SwimLabs Westchester! When your instructors are award-winning coaches, Olympians, Pan American gold medalists, and Paralympic champions, it's easy to see why they're first off the blocks!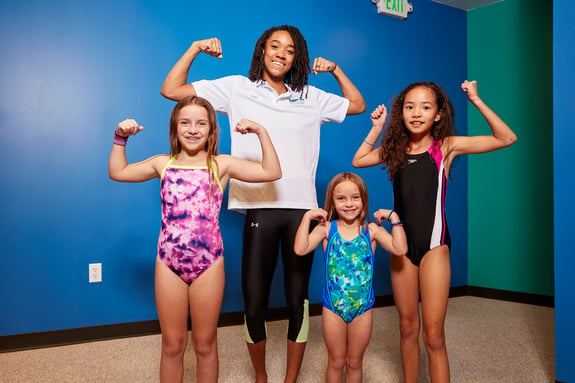 Click here to read the full article on the Daily Voice
---
Are you interested in learning more about SwimLabs lesson programs?
SwimLabs offers:
Small, indoor, warm-water pools which allow swimmers of all levels to concentrate on their stroke in a highly personalized setting with instructors who can customize instruction to meet their specific needs,


Multiple in-pool cameras and in-pool mirrors are positioned strategically to capture a 360-degree view of the swimmer's stroke, allowing swimmers of all ages and abilities to instantly view their own strokes, correct or enhance their form, adjust their technique and master their skills,


Video-analysis software and pool-side monitors provide instant feedback to swimmers on how they can adjust their stroke to be more efficient and faster in the water, and



A unique video library of elite swimmers allowing us to show our swimmers their strokes side-by-side with the best in the world.
Find a SwimLabs location near you! Contact us today!