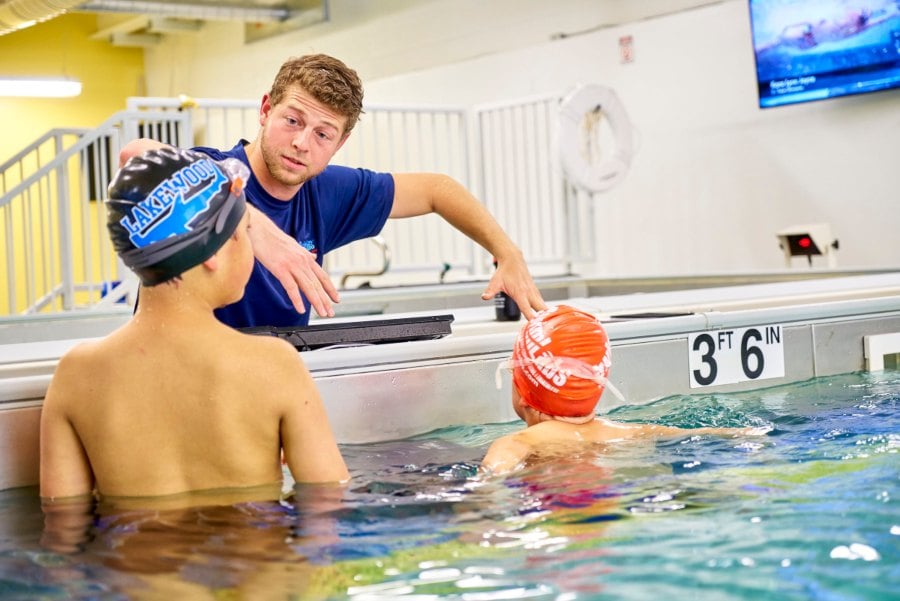 It's the beginning of high school swim season and local teams hurry to schedule their Team Nights at SwimLabs Highlands Ranch.

"As a high school coach, I see a great value in the SwimLabs Team Night," says Jenny Leddick, assistant Girls' Swim coach at Rock Canyon High School. "The girls who go to our Team Nights have 'Aha moments' when they see a change that needs to happen in their stroke. With 80+ girls on our team I can't always take the time to perfect each swimmer's stroke, but when they come back from SwimLabs and tell me what they need to work on, it's much easier for me to address it in practice."

Why are Team Nights so valuable to teams and coaches?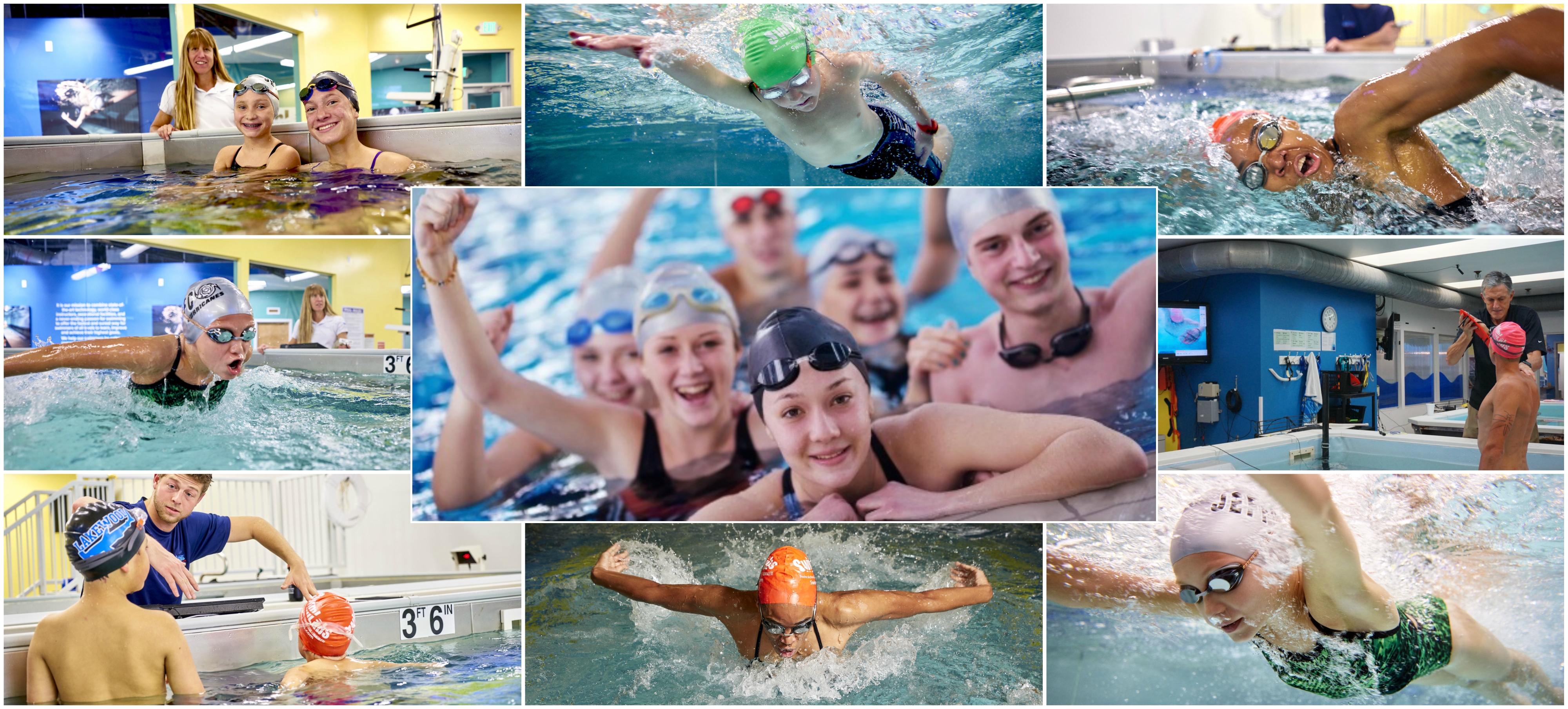 During a Team Night at a SwimLabs or Dual School (SafeSplash + SwimLabs) location, our Level 2 instructors take each team member for an individual lesson in an endless pool. The entire facility is dedicated to the team for a period of several hours. Team Nights are often popular at the beginning of high school and summer league swim seasons but can be booked throughout the year by club teams, as well. Taking a close look at technique alerts coaches to potential trouble areas and helps them to prevent injury as well as to improve the swimmers' times.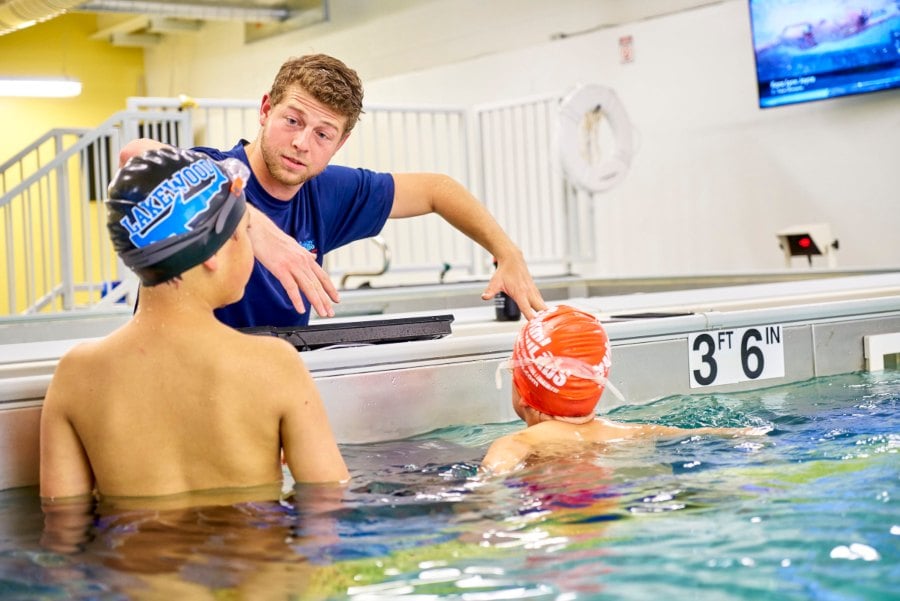 Both swimmers and coaches benefit from viewing stroke technique via the two cameras in the pool and video feedback on the TV monitor. Swimmers also see their technique compared to video from the Champions Library, which contains video of Olympic swimmers. Many high school or summer league swimmers have never had their strokes analyzed prior to a Team Night, and they are amazed by how much they can learn and correct in a short time.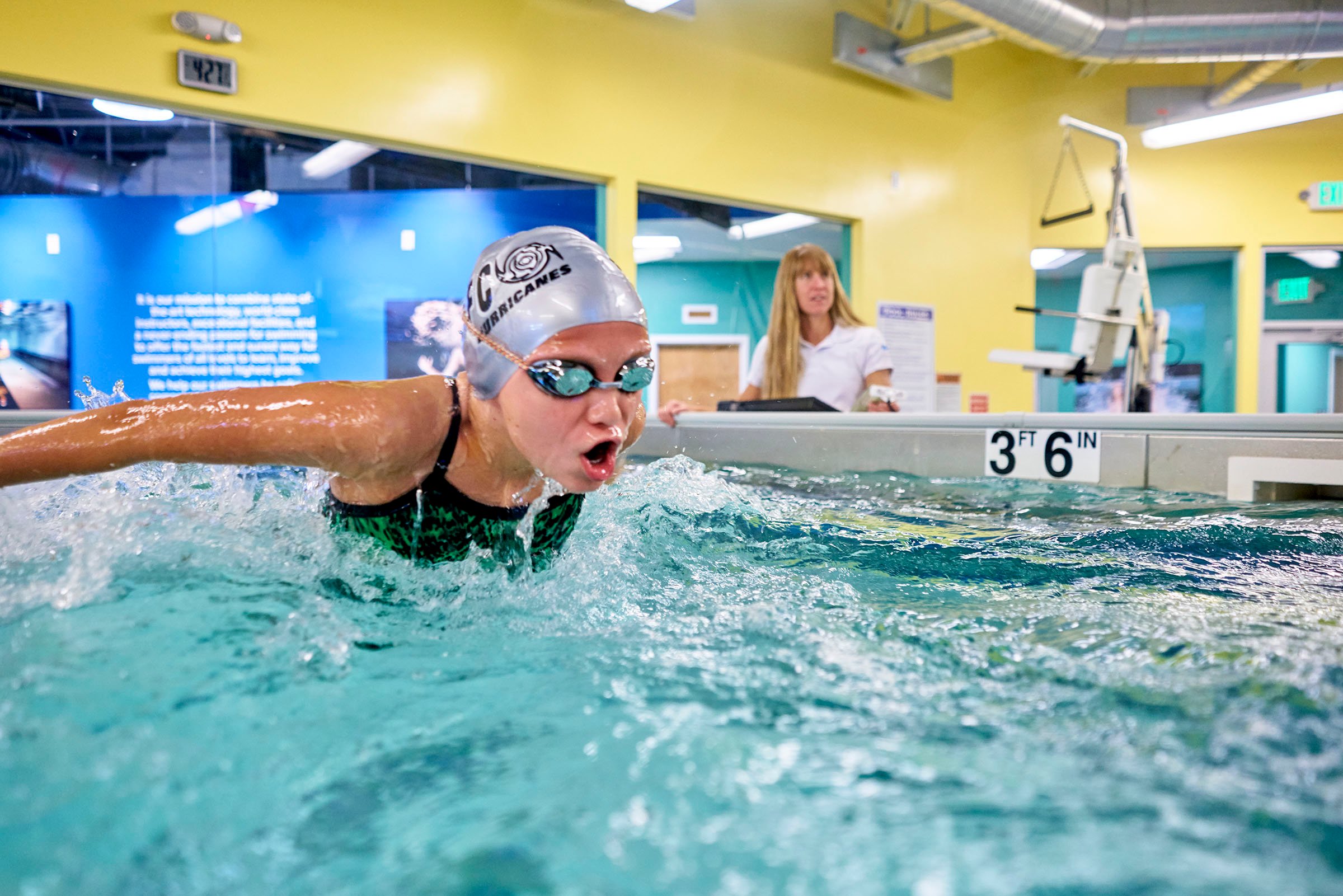 Though structure and timing of lessons may vary by facility, lessons during a team session usually run for twenty minutes, at which point the swimmer's video is sent to either the coach or the swimmer/parent for further review. Your local SwimLabs or Dual School facility would be happy to work with you to structure instructor and coach availability according to your needs. All lessons during a Team Night are offered at a discount to the normal competitive lessons and may be subsidized by the team or paid for by the parent.

So, coaches, what are you waiting for? Call your local facility and get your Team Night scheduled today!