Brand Partners
Missy Franklin & SwimLabs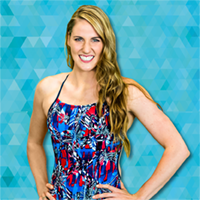 SwimLabs Swim School is honored to partner with professional swimmer and Olympic Champion, Missy Franklin. She has long been an advocate for both youth and adult learn to swim programs and serves as a world-wide ambassador for the USA Swimming Foundation and their Make A Splash program, which exposes children to the joy of swimming. SwimLabs also partners with Franklin to honor deserving students with awards through the Missy Medal Program, which focuses on Good Sportsmanship, Passion, Achievement, Dedication and Kindness.
A five-time Olympic gold medalist and current world record holder in the 200-meter backstroke, Franklin is a member of the ownership group of SwimLabs' parent company, Streamline Brands, LLC.


Speedo, USA & SwimLabs

SwimLabs Swim School is privileged to partner with Speedo, USA, as the exclusive provider for all employee aquatic uniforms and teaching aids. In Speedo's first partnership of this kind for the swim school market, they will provide SwimLabs and all swim schools under the Streamline Brands umbrella with co-branded items such as swimsuits, swim caps, goggles, training aids and other apparel.
Speedo is the world's leading swimwear brand. The teams at Speedo are passionate about life in and around the water, creating revolutionary new technologies, designs and innovations, and supporting swimming from the grassroots to the elite level.


IRONMAN & SwimLabs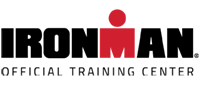 SwimLabs Swim School announces a ground-breaking partnership with IRONMAN. The agreement designates SwimLabs Swim Schools nationwide as "Official IRONMAN Training Centers," and allows IRONMAN Certified Coaches and their clients to benefit from SwimLabs' one-of-a-kind stroke analysis, video library, and warm-water, endless pool technology. Members of SwimLabs' coaches network can now earn IRONMAN coach certification. As a part of the partnership, IRONMAN and SwimLabs will also develop a joint "Intro to Tri" clinic curriculum for athletes and coaches, to better to serve the forty percent of IRONMAN athletes who hire a certified coach or purchase a training plan to train for their endurance race.
IRONMAN's events provide more than 680,000 participants annually the benefits of endurance sports through the company's vast offerings.


Leon Capital Group & SwimLabs

Streamline Brands, parent company of SwimLabs, has partnered with Leon Capital Group, a 'high-performance investment company' that will be the premier real estate development partner for the swim school franchisor. With a significant investment in the Streamline Brands company, Leon Capital Group and Streamline Brands expects to support the production of up to 20 new locations per year starting in 2018. "Based in Dallas, we have a vision of redefining real estate investing and transforming communities throughout the U.S. and around the globe" says the investment group.