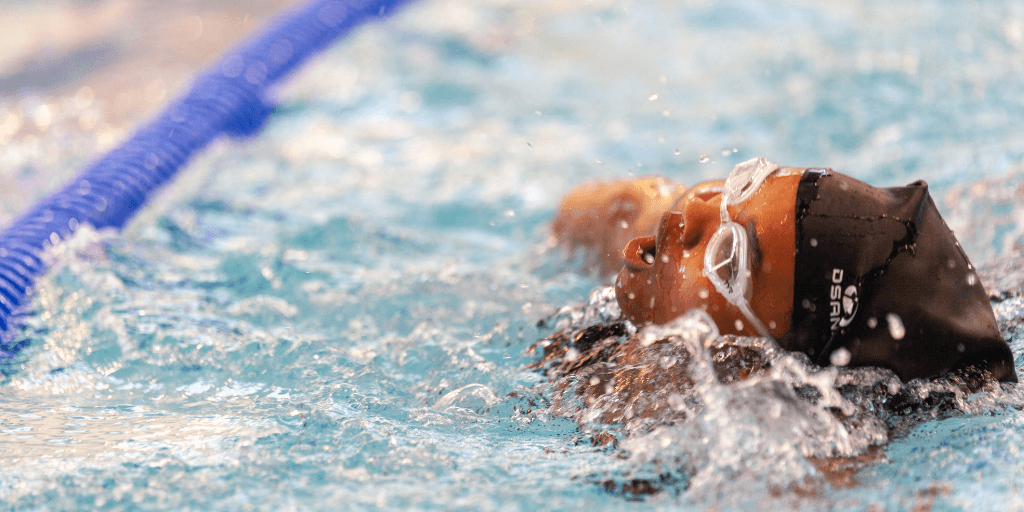 Joining a competitive swim team might be a logical step for kids or adults who want to take their swimming training to the next level. Whether you plan to try out for the high school swim team or want to join a recreational swim team, a swim team prep program can help you build the skills and confidence to feel and perform your best in the water.
5 Things to Look for in a Swim Team Prep Program
A swim team for adults or kids can provide both mental and physical workouts all year, toning muscles, relieving stress, and targeting full-body strength. Here's what to consider in a swim team prep program as you prepare to swim competitively and look for 'swim teams near me.'
1. Small Group to Instructor Ratio
The best swim team prep programs usually have small group sizes so that the instructor can provide plenty of assistance and guidance to each swimmer. At the most, groups shouldn't surpass five students to one instructor.
This is especially true for younger swimmers who may need more one-on-one instruction. Intermediate swimmers or those 12 and under should be in groups with no more than three students per instructor. At SwimLabs, our swim team prep programs have a 3:1 student-to-instructor ratio.
2. Focus on Well-Rounded Swimming Techniques
Look for swim team prep programs that teach multiple strokes to help you or your child build confidence and strength in swimming techniques.
Top programs typically focus on the four primary strokes: freestyle, breaststroke, backstroke, and butterfly. Training for all four helps create well-rounded swimmers who can become assets to their swim teams. With small student-to-instructor ratios, instructors can also spend more time with each swimmer on the strokes they need more practice with.
3. Highly Qualified Instructors
It's okay — and even highly encouraged — to ask a swim center about their instructors' credentials. Many of them will readily have this information available for swimmers interested in joining their programs to learn more about the people who will teach them.
Choose programs with certified instructors who have completed training and testing to prove their knowledge and teaching capabilities. All SwimLabs instructors for swim team preparation are SwimLabs certified.
4. Groups for Different Skills
Not all people training for a swim team will have the same set of swimming skills or feel as comfortable as others in the water. The best programs include variations of their swim team prep training to meet the needs of all learners. Usually, groups are split into age ranges, but some programs may also break groups into skill levels or place swimmers with others with similar strengths.
Before joining, ask a swim center if you can observe a class. Or, have a private session so that an instructor can better gauge your skill level before placing you in a swim team prep group.
5. Opportunities for Fun
Competitive swimming takes a lot of work, but that doesn't mean that there can't be fun involved in your prep program. Swim team prep instructors create games and team-building exercises that keep swimming engaging and exciting for learners of all ages and abilities. This is especially helpful for kids who don't yet feel comfortable in social groups to form and strengthen relationships with other swimmers.
Preparing for Your Swim Team with a Prep Program
Join SwimLabs for swim team training with certified instructors, small student-to-instructor ratios, and kid-friendly swimming techniques to build skills and confidence in the water. Our programs are designed for multiple levels to create a seamless transition between casual and competitive swimming.