Meet the Team
At Swimtastic + SwimLabs, we are dedicated professionals who are as passionate about competing and excelling in the sport we love as we are about passing on our knowledge to others. We are innovative and forward-thinking, using the latest in technology to push our sport forward, helping make swimmers of all levels more proficient and speeding up the learning curve.
Interested in joining our team? APPLY TODAY!
---
Kathryn (Katie) Brothen – Owner/GM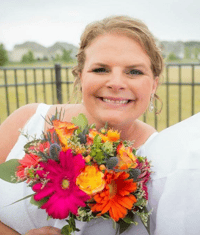 Katie fully believes that swimming is a life skill! She began swim team at the age of 6 and the love for the pool hasn't stopped. As a mother of 4 daughters she knows it is critical to ensure their safety and joy in and around water. After trying to find accessible classes with great instructors and curriculum, she learned that there is a true market need in the Kenosha area. Seeing that need – she took a leap from her successful 17 year medical device marketing career to bring Swimtastic SwimLabs to the Kenosha market. The best-in-class learn to swim curriculum coupled with the differentiated elite stroke analysis in the flow tanks solidified her passion to bring this to life locally!
---
Chuck Vena – Assistant Operations Director
Ch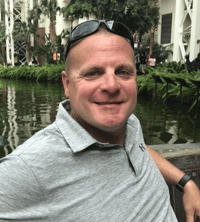 uck married Katie Brothen in July of 2018 and loved the idea of opening a local swim school as soon as he heard of the concept. As a lifelong Kenosha resident he's excited to bring this innovative school to the area for both kids and the competitive athlete. Hosting friends in their backyard pool, they have seen how quickly children who are being actively supervised can end up in the water unexpectedly. From birthday pool parties, Spring Break family vacations, to supporting community triathletes - he has seen how entire families can benefit from this facility.
---
Whitney Stoner - Assistant General Manager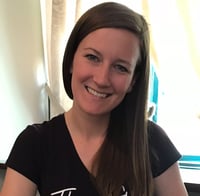 Whitney is a high energy, details and system loving guru. Her keen attention to details make the customer experience one of the best. She brings over 5 years of customer service experience to Swimtastic and SwimLabs.
She is a mom to two amazing little girls and knows what a vital life skill teaching swimming is to them. She began swimming at the age of 7 and swam breaststroke and backstroke and can't wait to see if her daughters follow in her footsteps.
---
Jenny Holtzen - Aquatics Director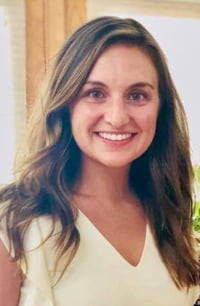 Jenny has spent almost her entire life in and around a pool. She began her competitive swimming career at age 4, swimming for the Razorback Aquatic Club in Fayetteville, Arkansas. After a successful age group career, Jenny began her collegiate swimming career at the University of Wisconsin-Madison, where she studied Social Welfare. During Jenny's time with the Badgers, she earned NCAA All-American recognition and competed at the 2016 U.S. Olympic Trials. After the conclusion of her collegiate career, Jenny immediately started coaching, working with teams in Madison, Chicago, and Milwaukee as well as competing in U.S. Masters Swimming. Jenny is excited to bring her swimming and coaching experience to SwimLabs. She hopes to help kids learn to love the water and reach their highest potential.
---