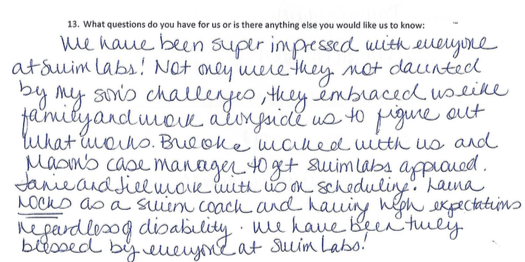 USA Swimming Foundation awards a number of grants to learn-to-swim programs around the country in efforts to bring swimming lessons and water safety to underprivileged communities. It's estimated 16,000 children will be given the chance to take swimming lessons at no cost to them. SwimLabs Highlands Ranch was the recipient of one of these grants. Here we have Brooke Mann from the Highlands Ranch location detail the experience.
Brooke Mann, SwimLabs Highlands Ranch:
I would like to thank you all for making our grant a success. By cutting our lesson price down, and with the money we received from the Make-a-Splash Foundation, we were able to give 12 kids, 12 private lessons. We had all the parents in tears and they are SO grateful for what we do!
Many of our grant recipients are children with special needs. Whether the challenge was physical, developmental, or sensory impairment, it was an honor to be able to serve these children and their families. Swimming and swimming lessons can be beneficial for a number of challenges. Swimming is able to reduce stress or anxiety, help with a person's equilibrium, joint health, and is an imperative safety skill for children and adults of all ages and abilities.
Ranging from deafness, blindness, cerebral palsy, and challenges with autism, we are inspired by the spirit, joy, and love our swimmers and their amazing, supportive parents showed us. Thank you for inviting us into your lives and giving us this opportunity to give back. We'd also like to thank everyone that was able to make this happen. From support from headquarters to our instructors, and parents that helped facilitate and participate in our lessons - we are truly thankful.
Now, without further ado, help me in congratulating our grant winners and their parents!
Here are Our Winners:
Grab a tissue!
Mason C.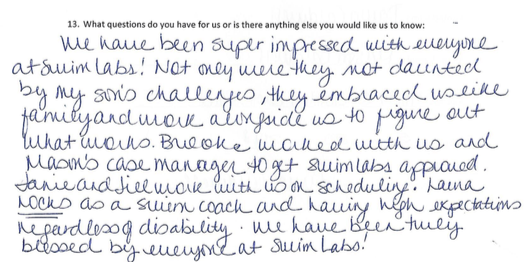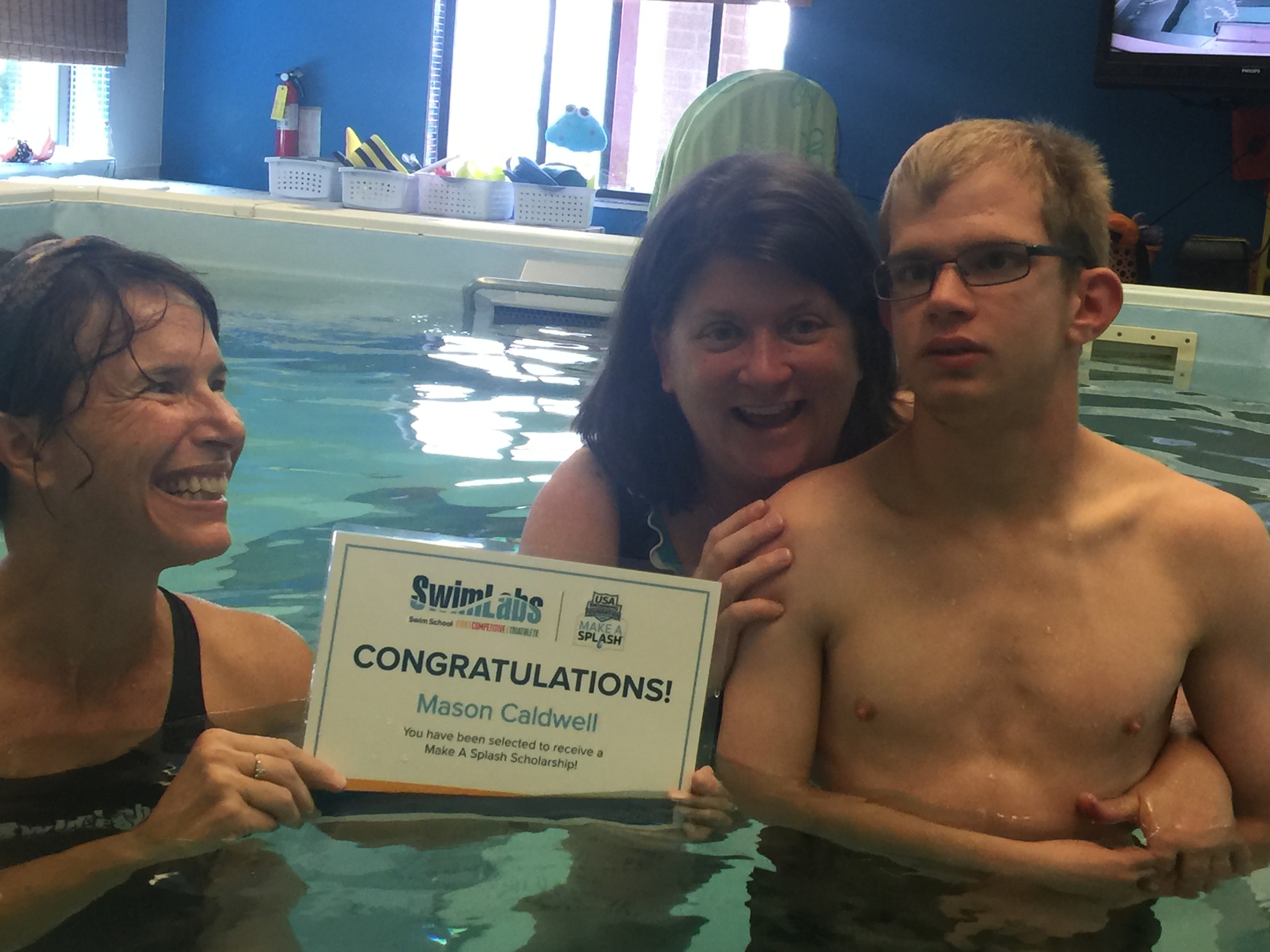 Mason is 17 years old. His mom gets in the water every lesson - talk about commitment to her son! Please see the sweet note she wrote about SwimLabs.
Cooper C.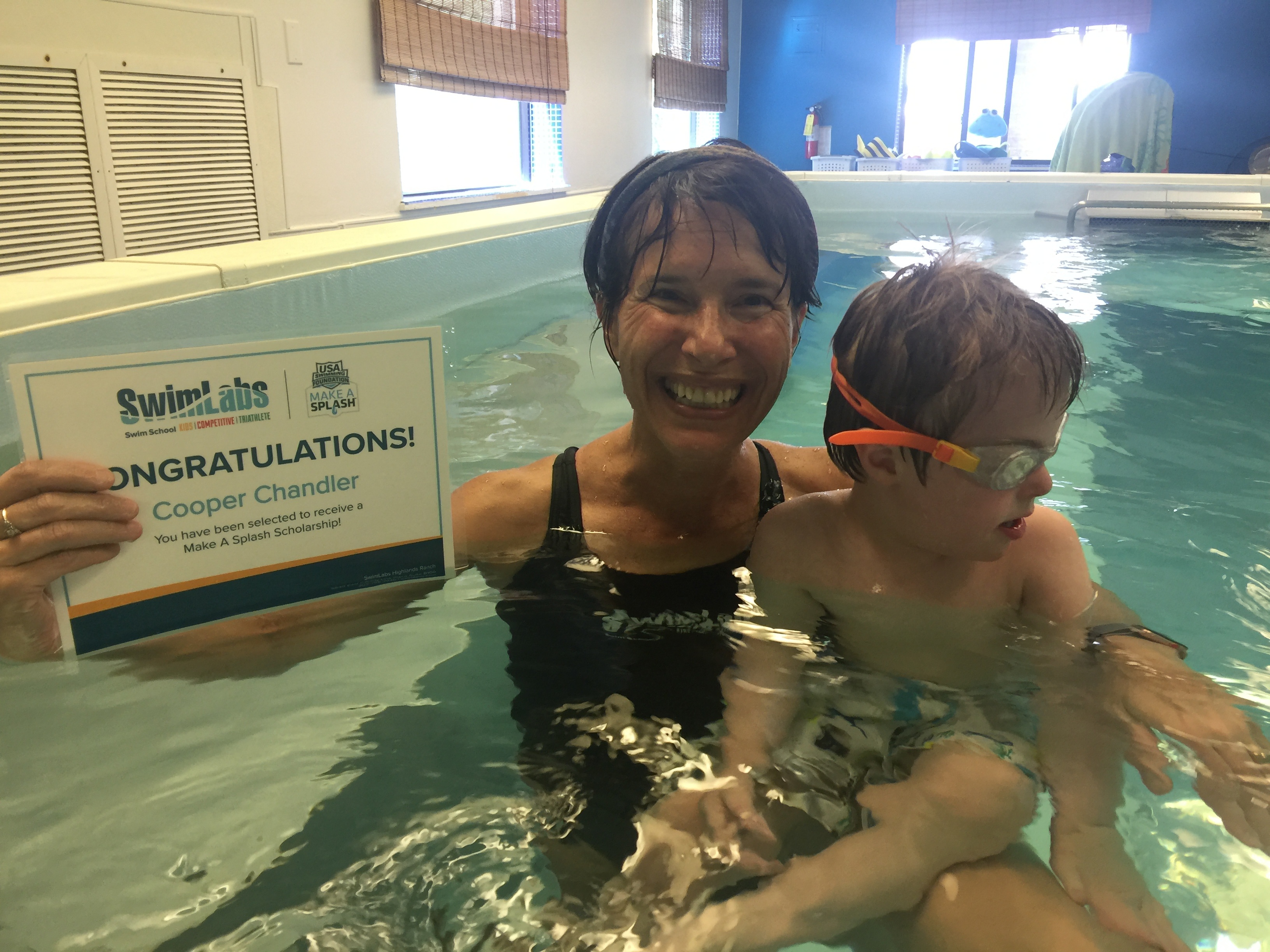 Cooper is 4 years old. He started with SwimLabs in November and hasn't missed a week!
Andie C.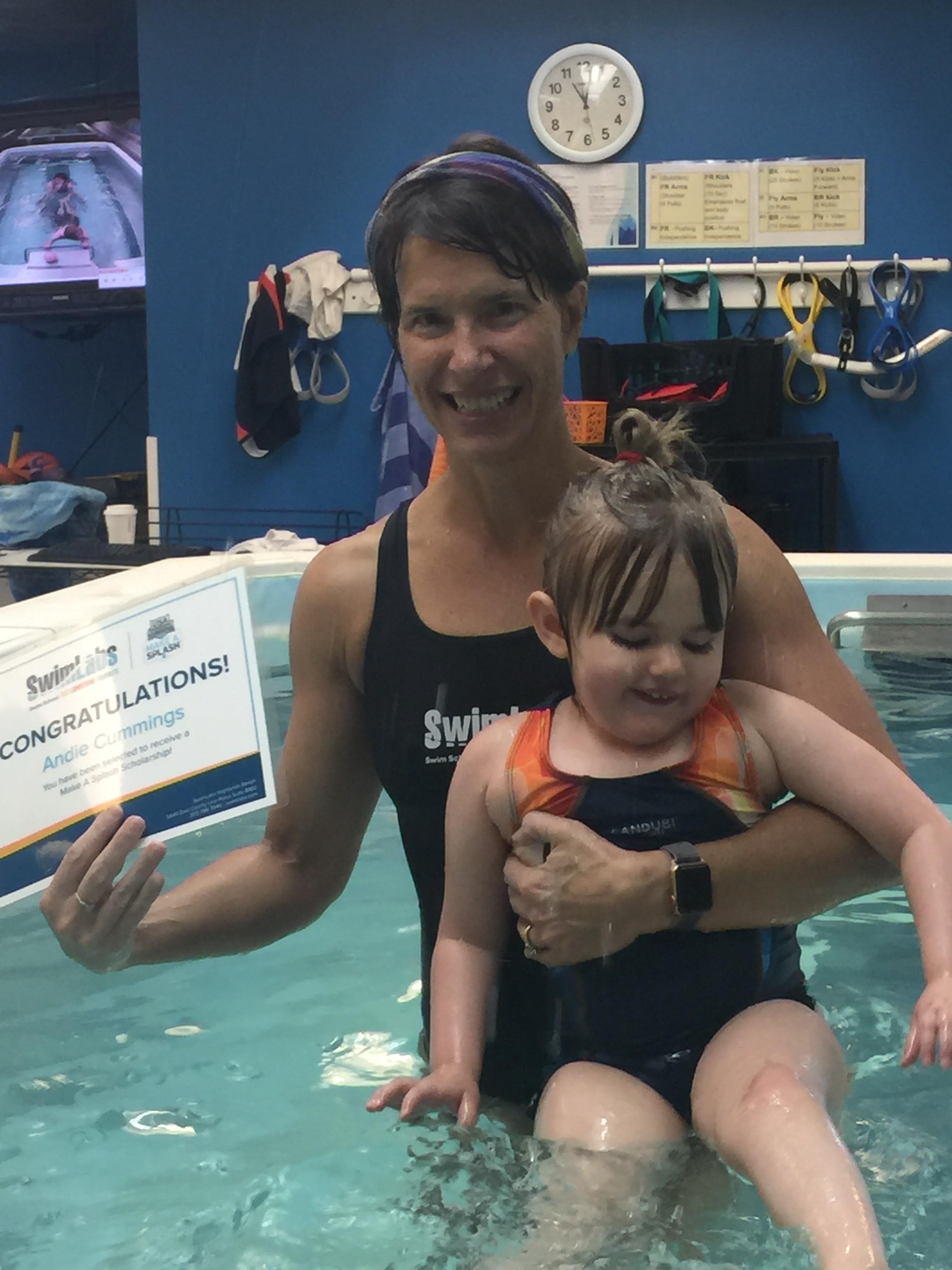 Andie is 4 years old. She started swimming lessons at SwimLabs at 18 months and the lessons have taught her how to walk due to helping with balance.
Sarah H.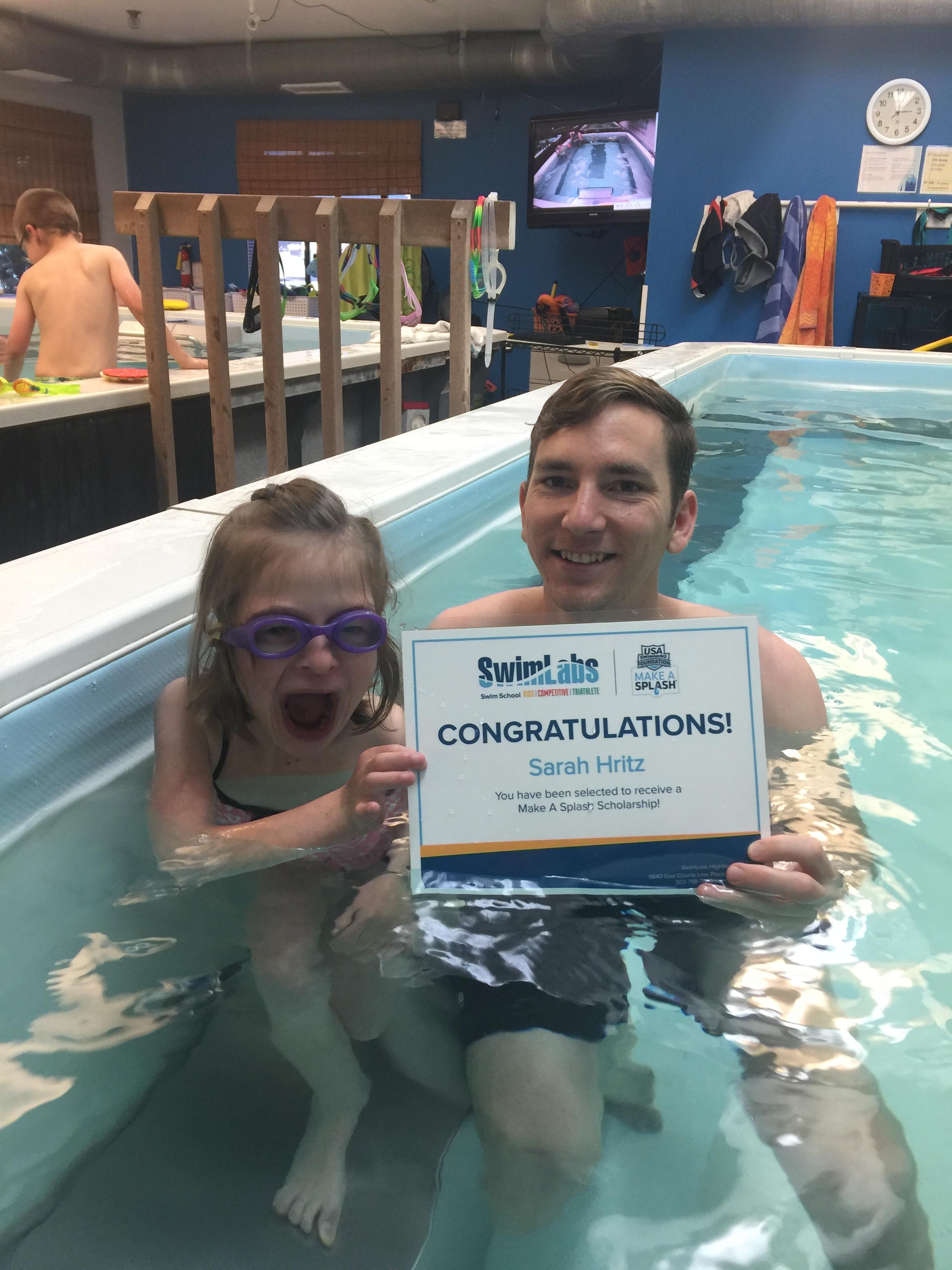 Sarah is 6 years old.Her mother sent us a sweet message: "Thank you for this blessing!!"
Vivian M.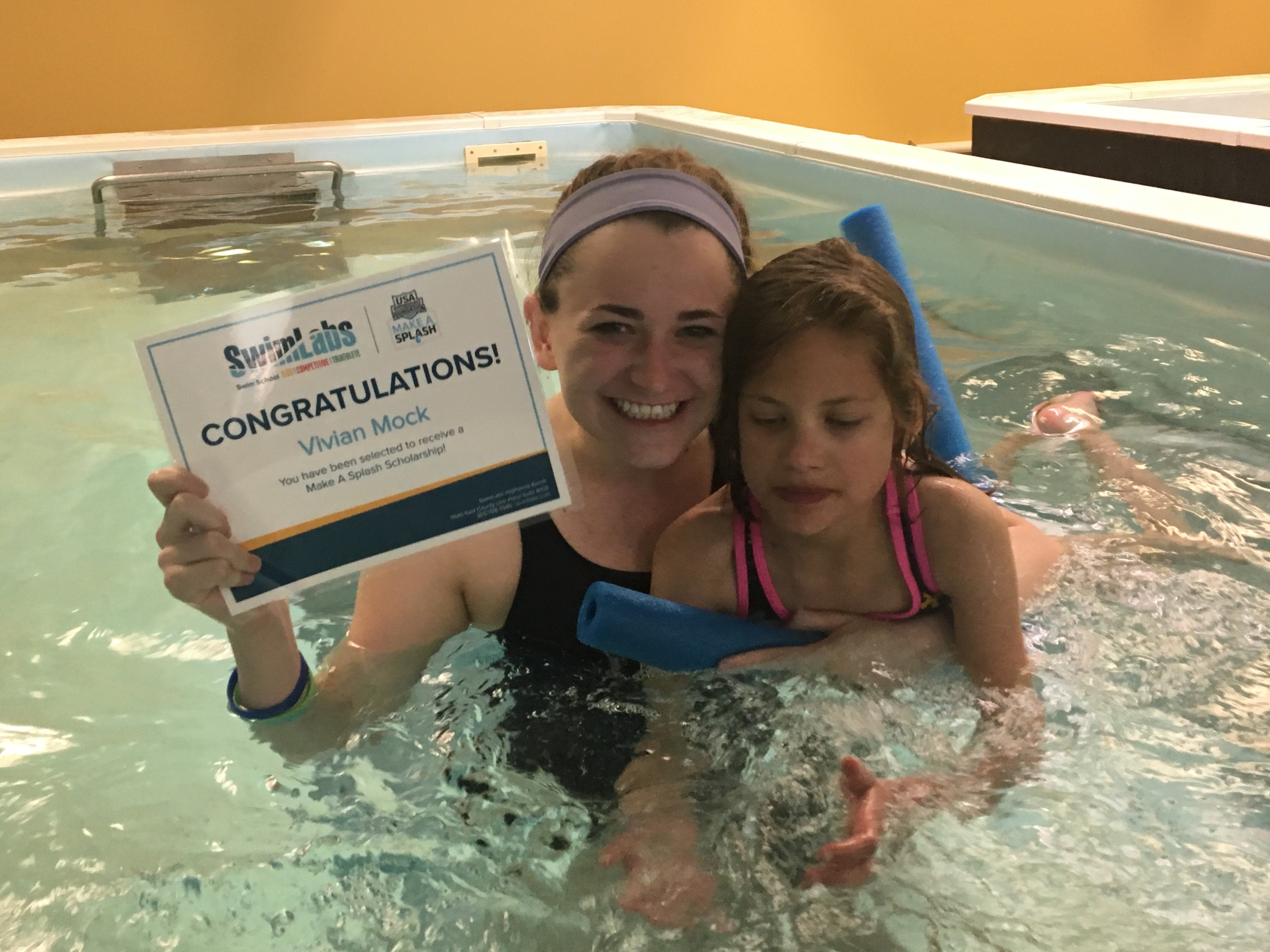 Vivian is 9 years old and has been at SwimLabs for 4 years. Dad and mom were in tears when we presented this award.
Gavin and Logan C.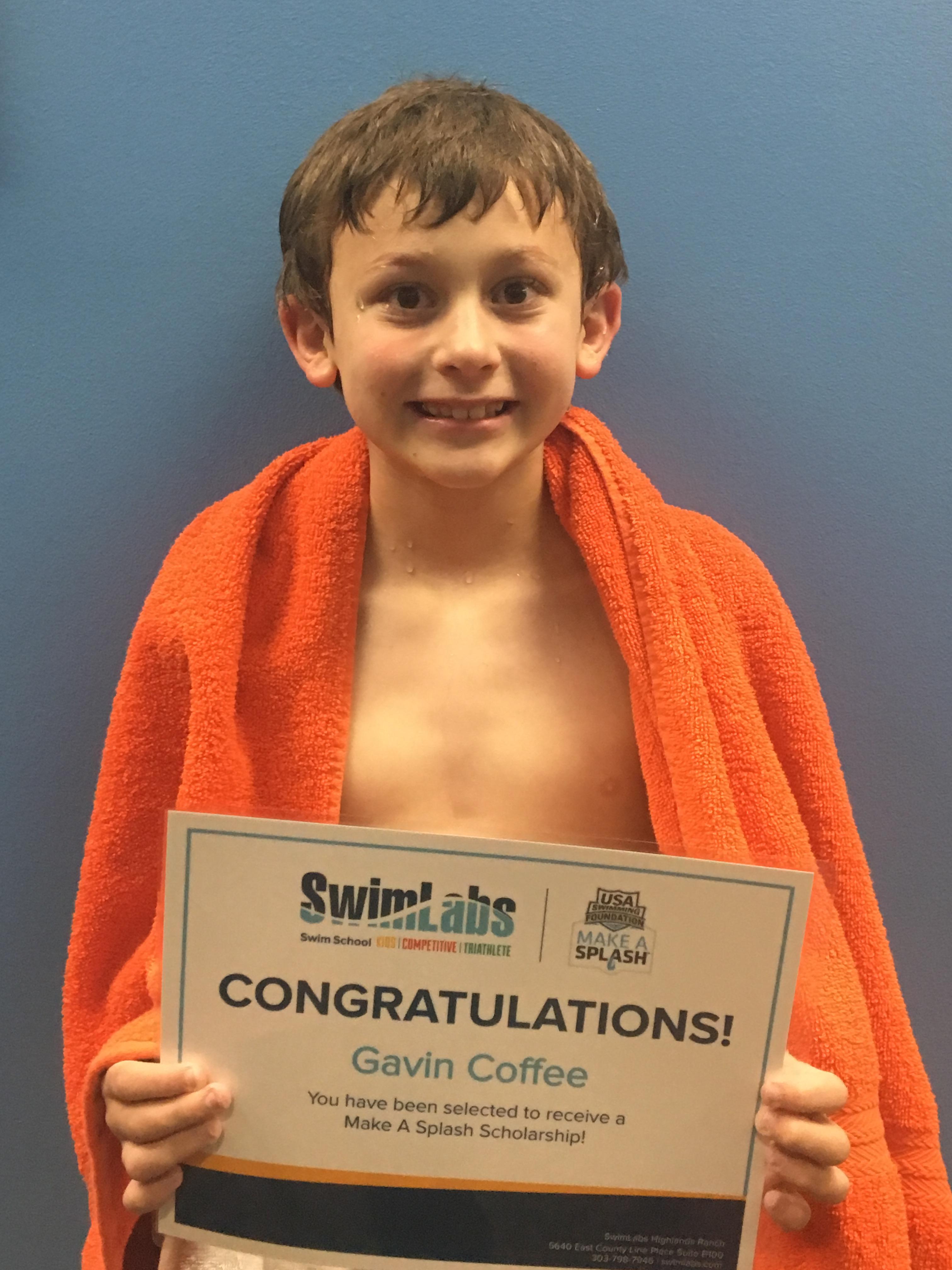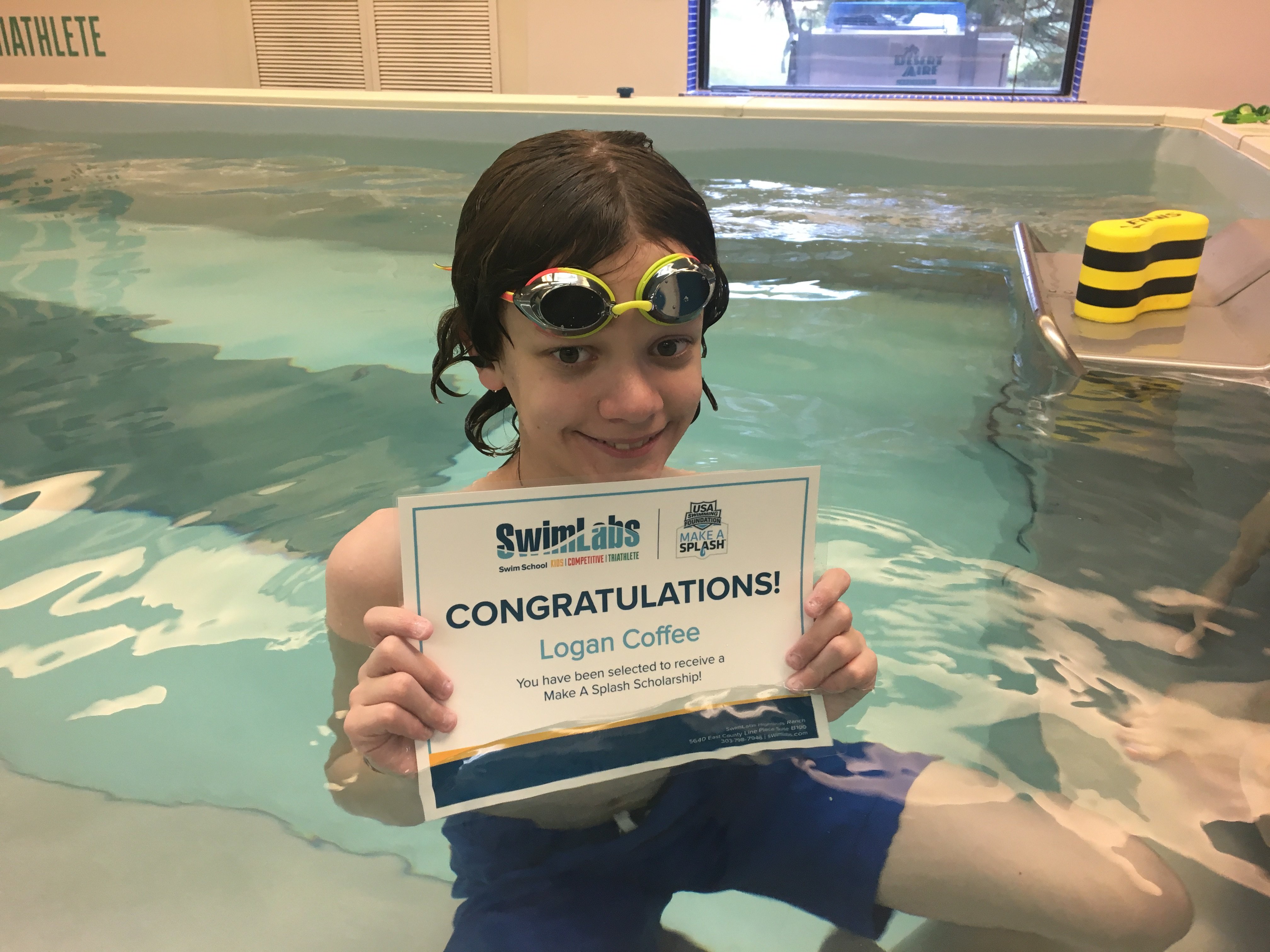 The Coffee Boys (9,11) have been at SwimLabs for 3 years.
Bella C.
Bella has been at SwimLabs for over 4 years. She is a gem to have at SwimLabs. She is also a triplet!
Brody L.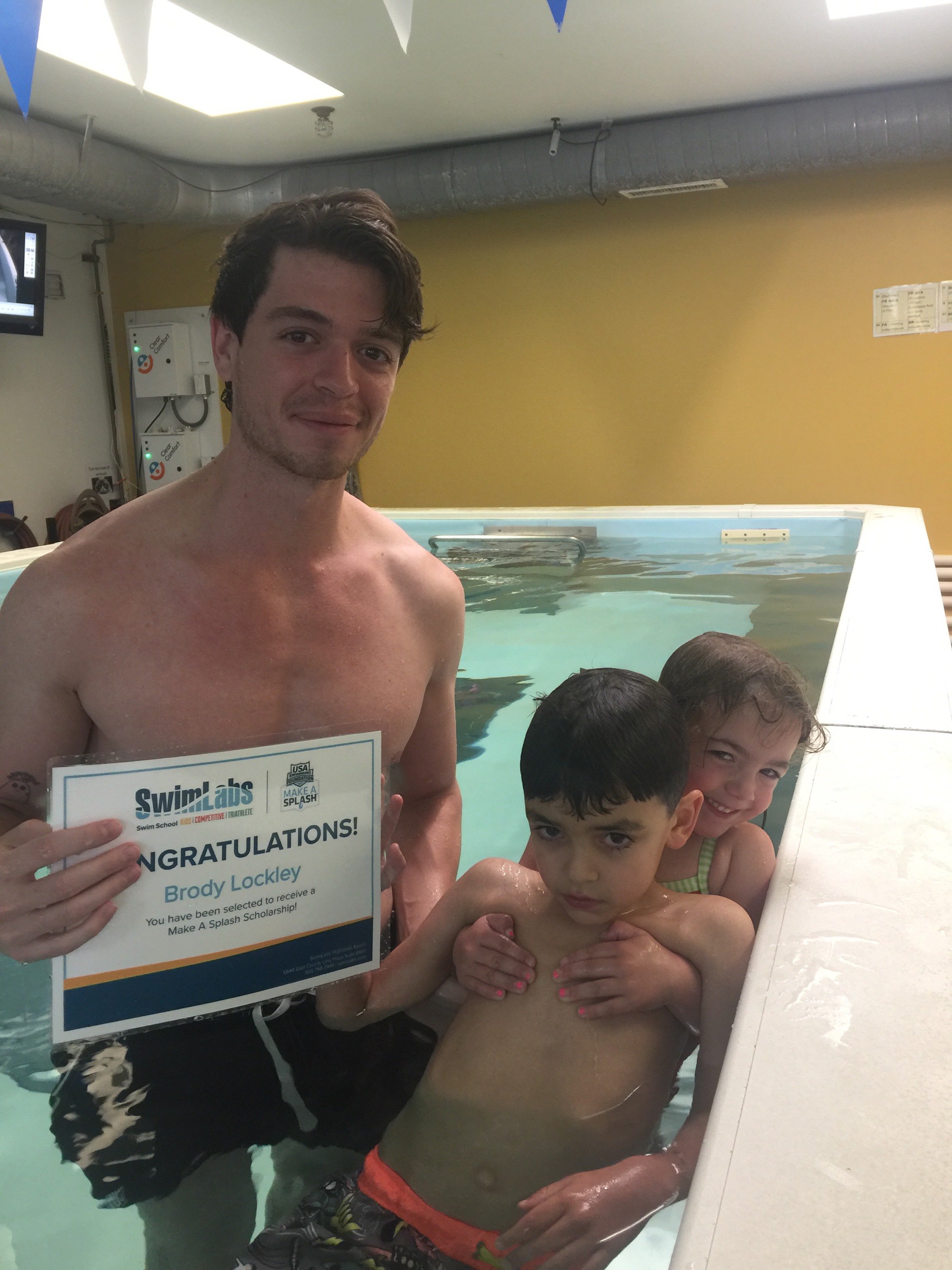 Brody is 6 years old. He has been at SwimLabs for over 3 years. Mom says that SwimLabs has not only taught him swimming but we have also helped teach him speech skills - "He gets so much joy everytime we walk through the doors."
Heber C.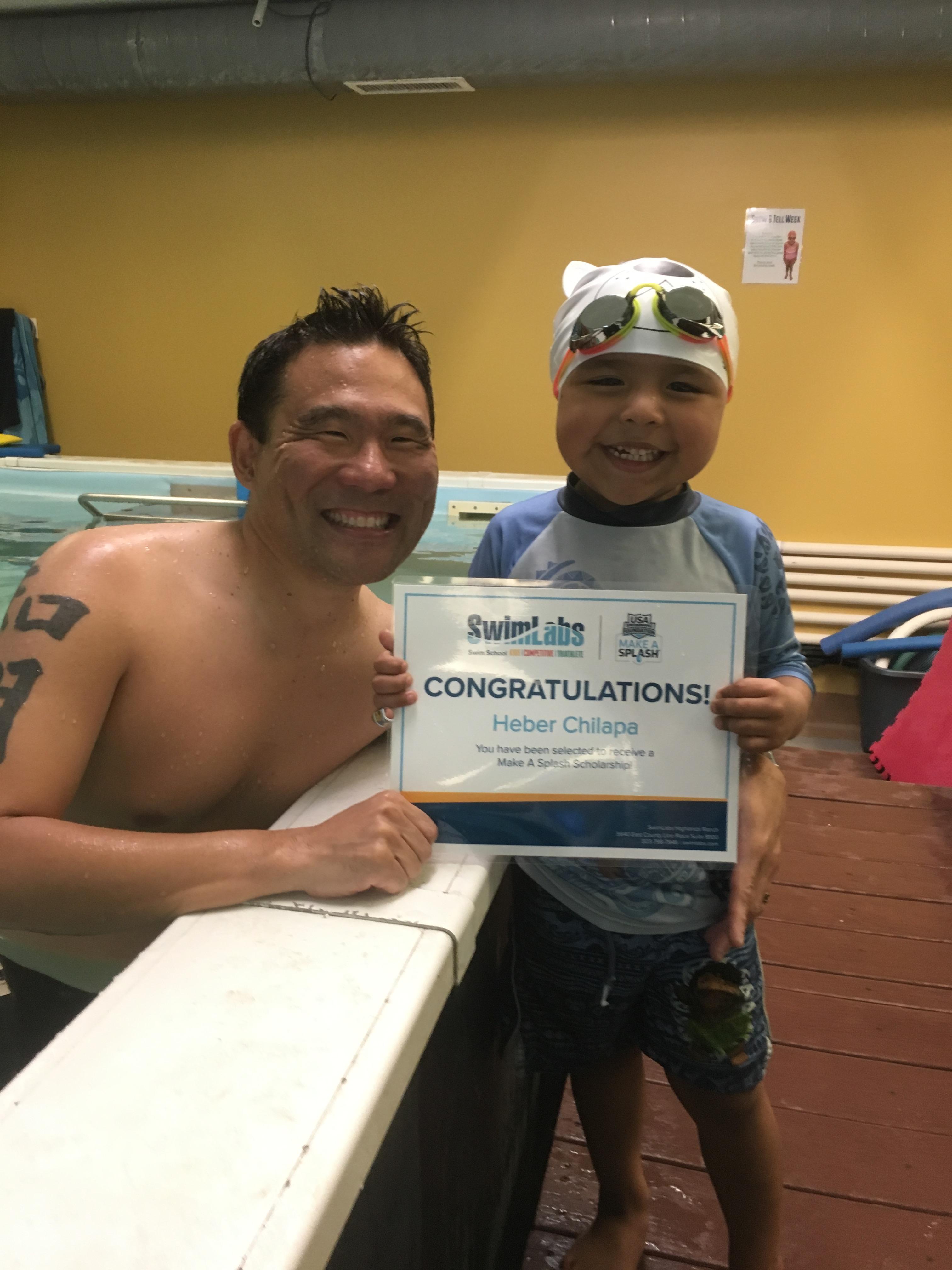 Heber is 5 years old, he and his sister have been at SwimLabs for two years! So stinking cute!
Camden G.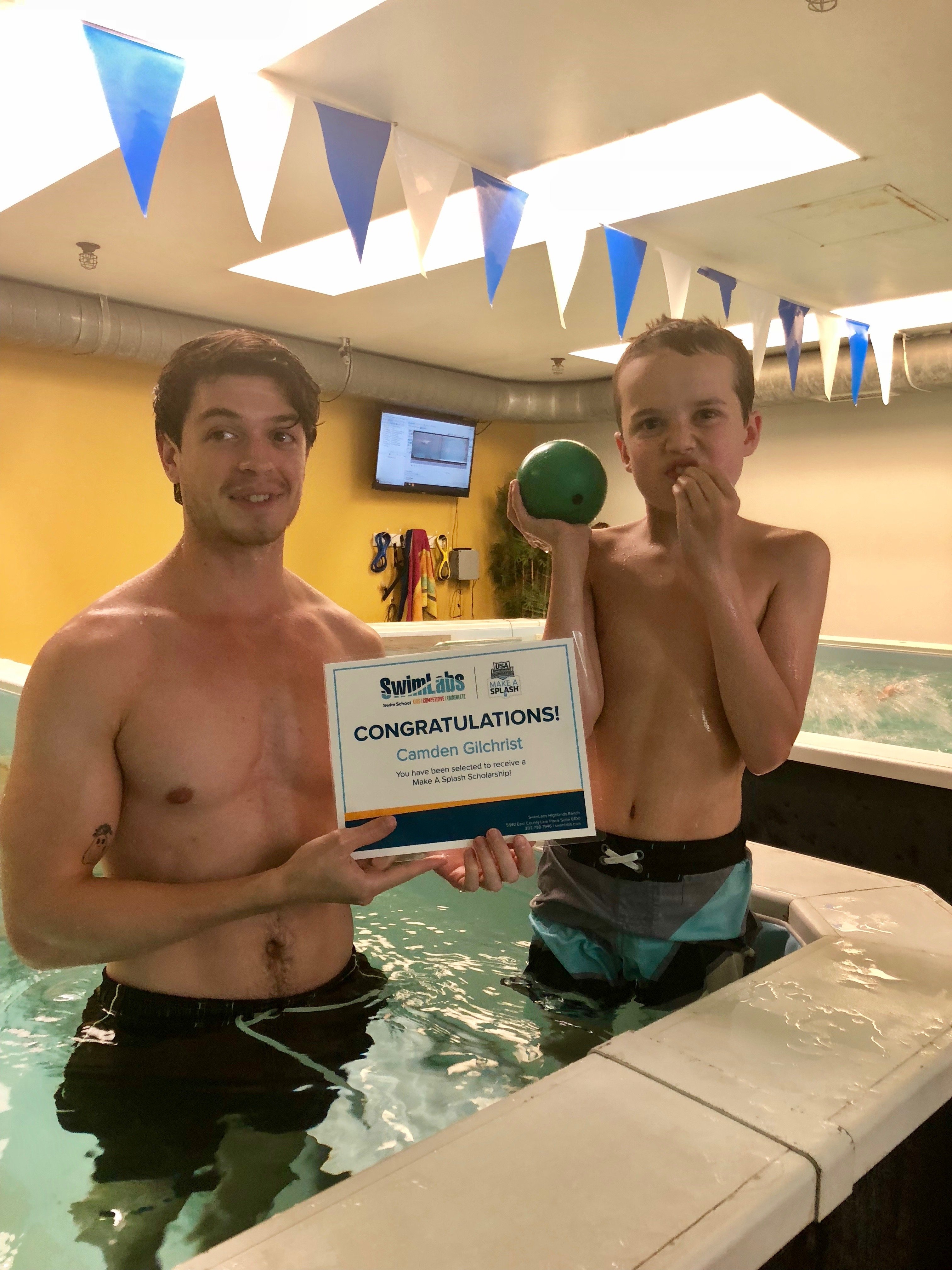 Camden is 11 years old. He is a happy guy and loves the water.
Thad S.
I called and gave this grant over the phone. Thad has been at SwimLabs for over 5 years and his parents have always paid for his lessons out of pocket. We were glad to be able to provide this experience for his family.
Again, thank you, USA Swimming, Make-a-Splash, SwimLabs Highlands Ranch, and parents for everything! I am so glad we had the opportunity to make a difference in our students' lives!