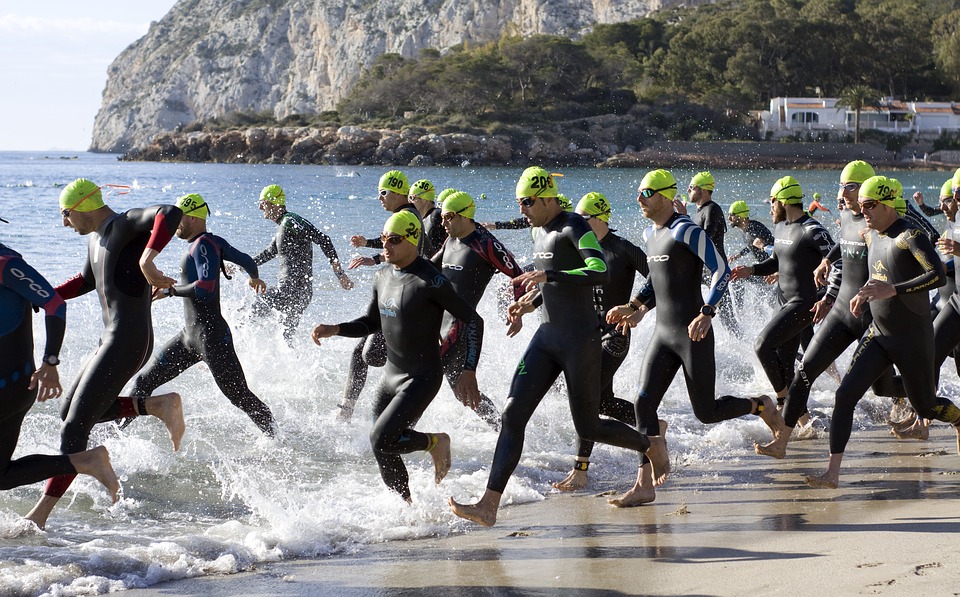 Swimlabs & Children's Hospital of Colorado Team Up to Raise Money for Pediatric Cancer Research
SwimLabs Highlands Ranch is proud to be a sponsor of the inaugural Swim Across America, Denver, open water swim at Chatfield Reservoir. The swim, which offers Balloon Splash, 1/2-mile, 1-mile and 5k distances, will occur the morning of August 26, 2018. The 5k swim (first wave) begins at 9am. SwimLabs founder, Mike Mann, is on the organizing committee, chaired by longtime SwimLabs friend, Nicole Vanderpoel. Proceeds from the swim will benefit Children's Hospital of Colorado in support of pediatric cancer research.
Swim Across America, Denver - August 26th
This is the first Swim Across America (SAA) race in Denver, but SAA (a 501©3 organization), has existed since 1987. Founders, Jeff Keith, a cancer survivor, and Matt Vossler, first raised money for cancer research with their 1985 Run Across America from Boston to Los Angeles. They transitioned from the run to a swim with the first-ever Swim Across America event in Nantucket, MA, in 1987. Since that time, SAA has raised more than $75 million for cancer research and clinical trials, which has blossomed into an estimated $200 million dollars in new funding.
With the motto, "making waves to fight cancer," SAA unites the swim community by hosting benefit swims to raise money and fund lifesaving cancer research and clinical trials. SAA estimates that 40% of Americans will be diagnosed with cancer at some point in their lives, while the National Cancer Institute funding has decreased by 25% over the last ten years. (http://www.swimacrossamerica.org/site/PageNavigator/SAA_Homepage.html)
An advisory committee of MD's and PhD's reviews all grant requests and provides recommendations on which clinical trials and research projects receive funding. Whenever a new open water swim takes place, as in Denver, the organization partners with a local beneficiary, in this case, the Children's Hospital. Beneficiaries help by volunteering, swimming, fundraising, even paddling the safety support kayaks. The goal of the Denver swim is to grant 70% of the proceeds from the 2018 event registration and fundraising to the Children's Hospital.
Other 2018 swims occur in open water venues across the country at locations including Atlanta, Boston, Chicago, Dallas, New York, Seattle and San Francisco, among others. Over 100 pool swims will also take place.
SAA is supported by a host of Olympic swimmers and triathletes, including Streamline Brands, Speedo partner Missy Franklin, and SwimLabs instructor Kara Lynn Joyce. Olympians will be present to sign autographs at the Denver swim on August 26.
The Denver event is open to all ages and skill levels, and participants are required to fundraise. Adults 18 and older are expected to raise $400 and youth under 18 to raise $200. Participants may register as individuals or with a team, and the registration fee between 7/26/18 and 8/23/18 is $100. Please note that the online registration will close 48 hours before the swim, and race day registration will be available if space permits.
Pre-race day packet pickup (with parking pass) will be at SwimLabs Highlands Ranch at the following days and times: Thursday, 8/23 3pm – 7pm; Friday, 8/24 8am – 6 pm; Saturday, 8/25 8am – 2pm. Open water swimming tips from Olympic Triathlete and SwimLabs instructor Susan Williams are available on the Swim Across America, Denver, Facebook page. Additional open water training and racing tips to follow in coming blogs!