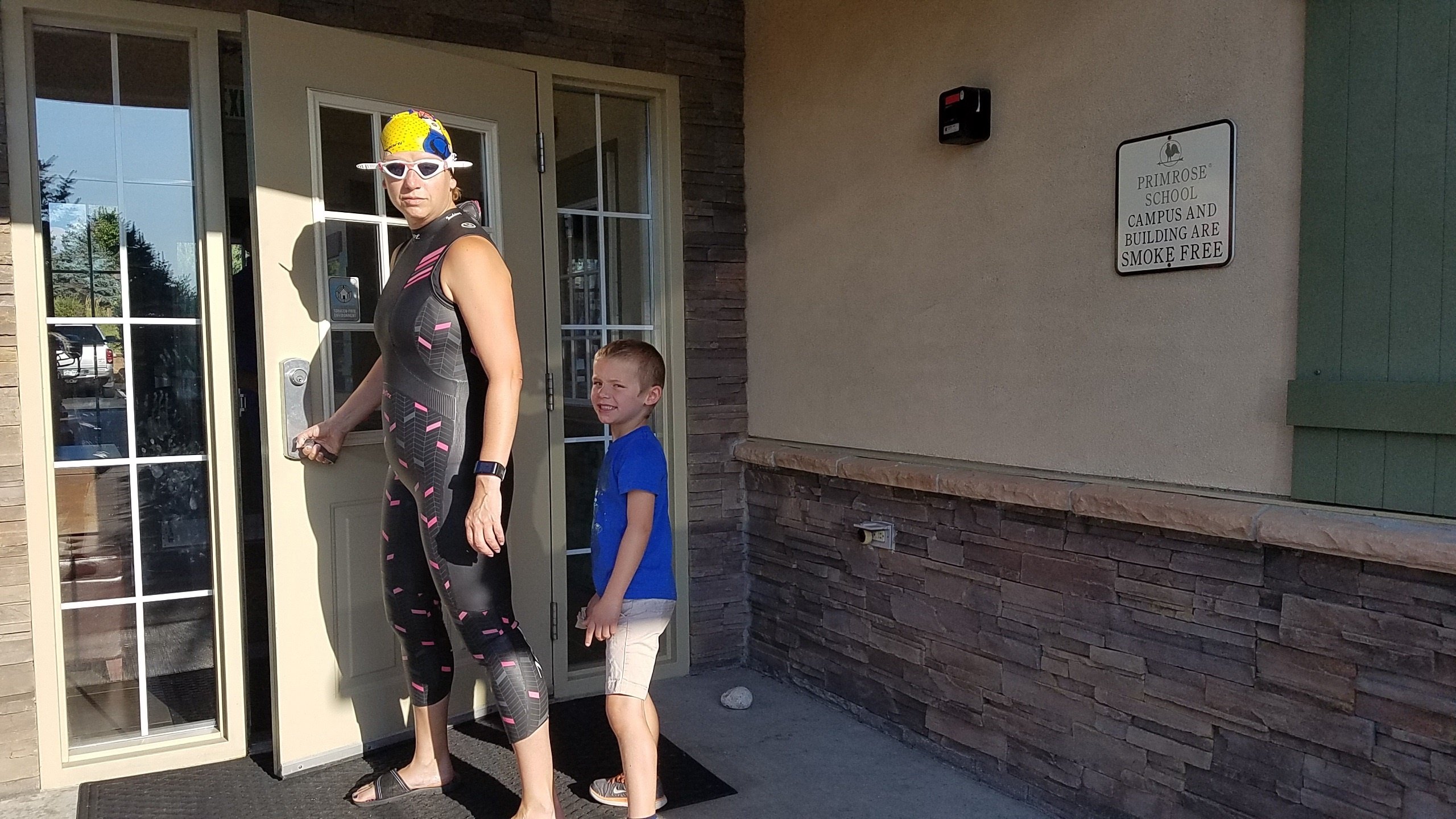 SwimLabs was a sponsor of the inaugural Swim Across America - Denver event which raised over $200,000 for Children's Hospital Colorado. A grand total of 250 swimmers, 16 Olympians, and countless volunteers helped make this first Denver swim a success.
The biggest individual fundraiser for the event was Tara Friedman, an employee of Children's Hospital, who raised over $12,000 for her 5k swim. Tara's accomplishment is even more remarkable given that she started swimming lessons less than two years ago, when her four-year-old son was taking lessons at SwimLabs.
Friedman said she knew her son had surpassed her swimming ability when she watched him swim from the lobby, and "I didn't want anyone else to have to go with him into the deep end; I wanted to be part of the fun." A fellow parent, overhearing her concern, told her that SwimLabs also offered adult lessons, and that she should sign up.
Her instructor for the first lesson - and for nearly two years of training after - was Heather Rodriguez. Rodriguez remembers talking about blowing bubbles at their first lesson, while Friedman remembers crying in the parking lot ahead of time.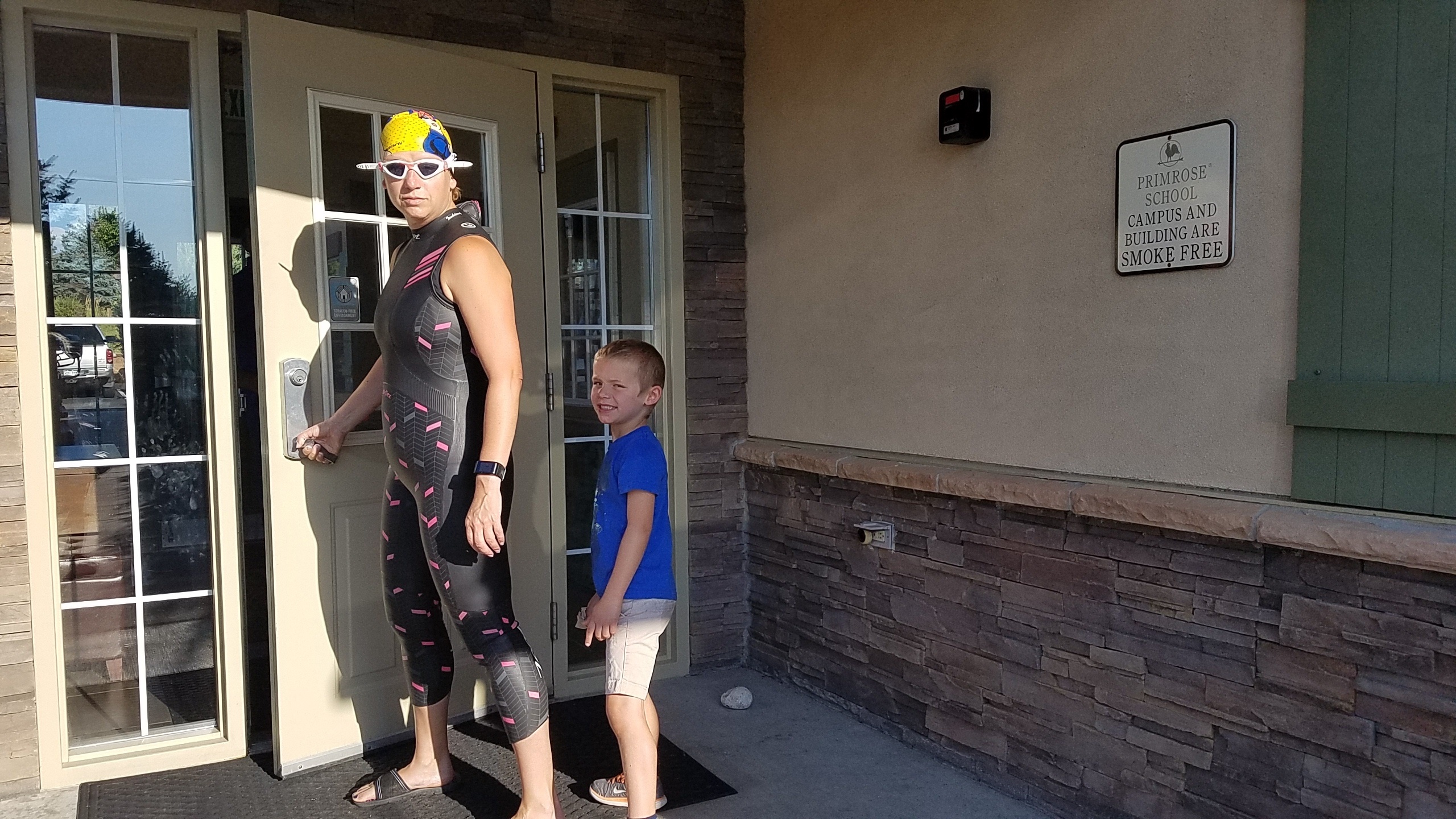 Friedman didn't have a fear of the water, but had never progressed beyond the doggy paddle and was nervous about taking lessons as an adult. Her determination to join her family in the water propelled her through the initial nerves.
"I remember the first couple of lessons just putting my nose under water. I still do that as a warmup. First my chin, then my nose, then the whole head," says Friedman.
The transfer from SwimLabs tanks (small pools) to lap swimming in a large pool was challenging, but Friedman said the process taught her patience. "Heather kept telling me that my breathing and endurance would come over time, with practice. She was right, and that solidified my trust in her. Heather also learned to swim as an adult, so I really believed in her coaching."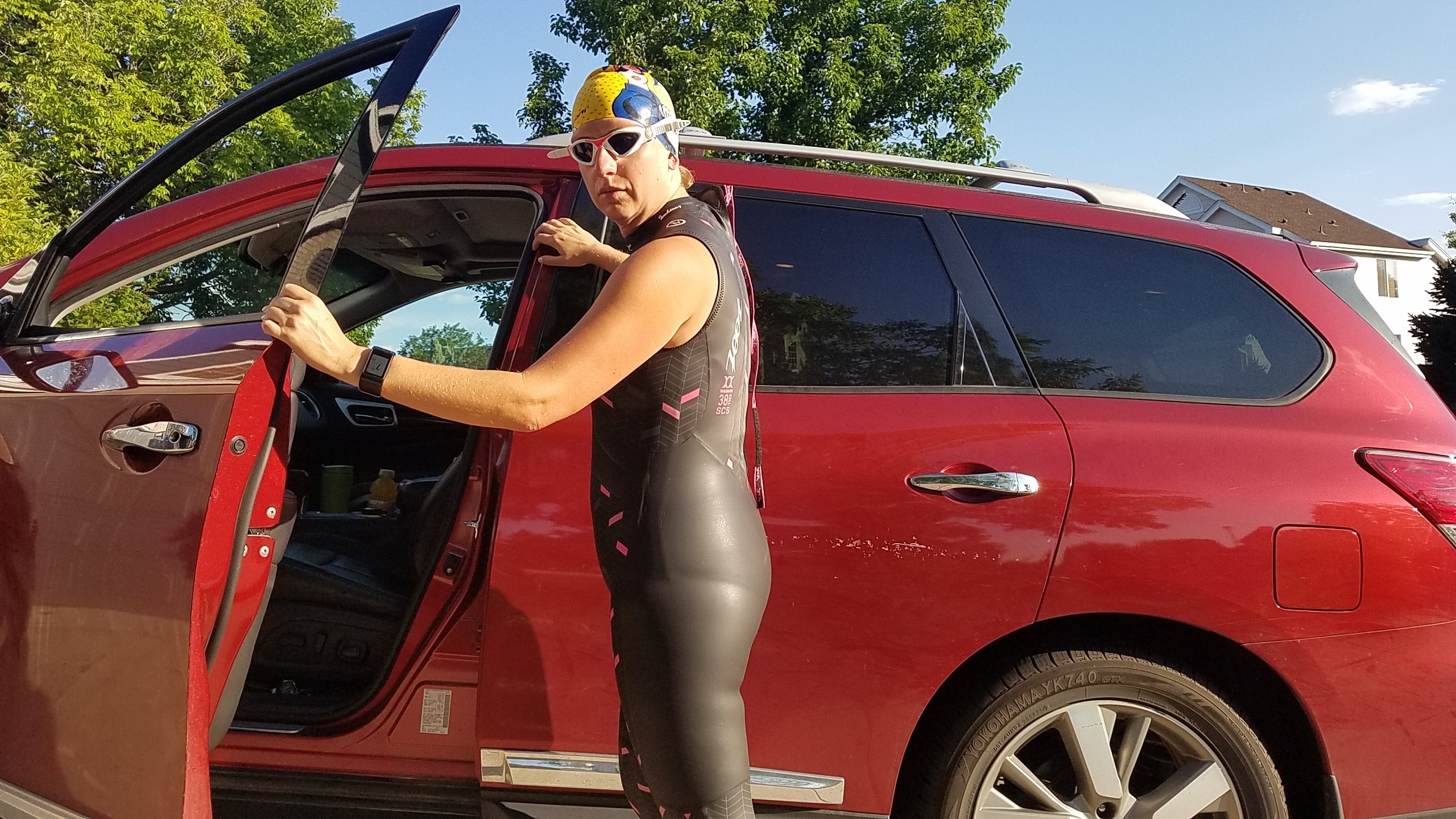 Friedman did a sprint triathlon in 2017 with an open water swim component. The biking leg didn't thrill her ("I was the only one with a basket on my bike!") so Rodriguez asked if she wanted to train for an open water swim event. In January of 2018 they agreed to train for the 5k distance at SAA – Denver.
Friedman felt some initial fear in open water training and frustration that her expertise in the pool didn't completely transfer. But as she worked consistently with her coach, she found a lot to like. "I'm a trail runner, so I found swimming in a pool a little boring. Open water is more interesting, with so many variables," she said.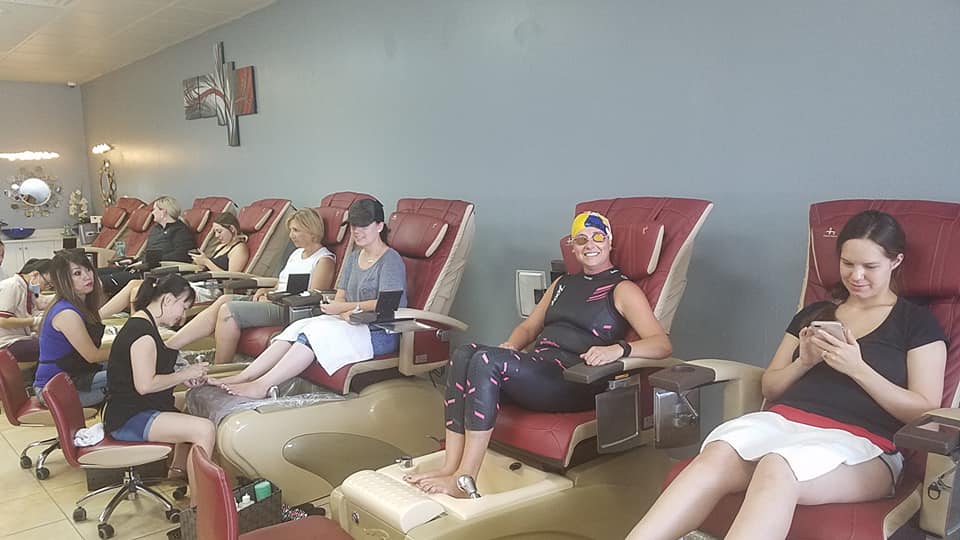 When Friedman scouted the final swim course for SAA - Denver, however, she had a moment of panic. She had been practicing in a more sheltered area of the reservoir and initially thought "No way!" when she saw the rectangular course laid in the larger body of water.
But a sense of accountability to her donors and to the cause propelled her forward, as did the knowledge that she could have Rodriguez swim with her. She texted her coach to ask if Rodriguez could be her "angel" swimmer for the race, swimming by her side for the three mile-long laps.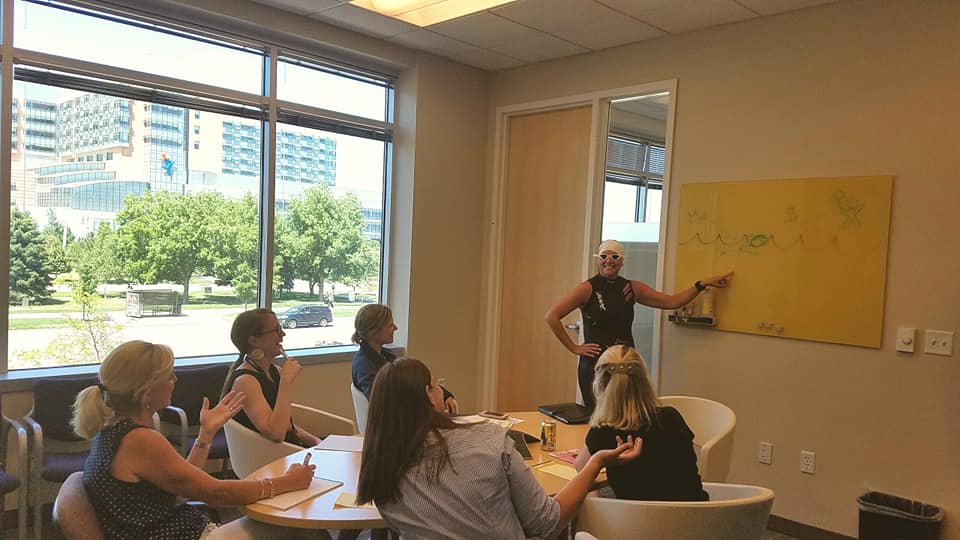 Rodriguez said yes. She later said how special it was that they could swim the 5k together, finishing a journey that began nearly two years ago. "We grew together over time and shared the special gift of finishing this race together. We'll have that connection forever."
When asked about her goals for the future, Friedman said "I'm definitely going to do SAA next year. I enjoyed the training for it and believe wholeheartedly in what it stands for; it's the perfect fit for me."