We Teach Kids the Correct Way to Swim So They're Safer, Faster.
CONTACT US
519 Encinitas Blvd #100
Encinitas, CA 92024
(760) 230-2500
info@swimlabsencinitas.com

HOURS


Mondays: 8AM - 8PM

Tuesdays: 8AM - 8PM
Wednesdays: 2PM - 8PM
Thursdays: 8AM - 8PM
Fridays: 8AM - 5PM
Saturdays: 8AM - 2PM
Sundays: 8AM - 2PM
SwimJams
SwimJams are four or five consecutive days of swim lessons focused on giving your swimmer the chance to build their swim strength each day. Continuity and repetition are key factors in skill development, especially when it comes to swimming skills. SwimJams can build confidence and give the swimmer a valuable sense of accomplishment and success.
SwimJams are a fun and effective program that serves to:
Introduce a swimmer to SwimLabs unique swim progression

Take advantage of school vacations offering mini "swim~camps"

Function as a "swim refresher" before the summer season, or

Gain peace~of~mind before a vacation that will be filled with swimming fun
In addition to the expedited development of skills, consecutive daily lessons can help beginner swimmers conquer any fears in a short period of time. SwimJams work towards getting your swimmer water~safe, stronger in their technique, and ready for swim fun!
To schedule a SwimJam
Please call our Front Desk at (760) 230-2500 for assistance. We will work with you to create a custom 4 or 5 day SwimJam schedule that places your swimmer into the best Group Swim class for his/her swim level.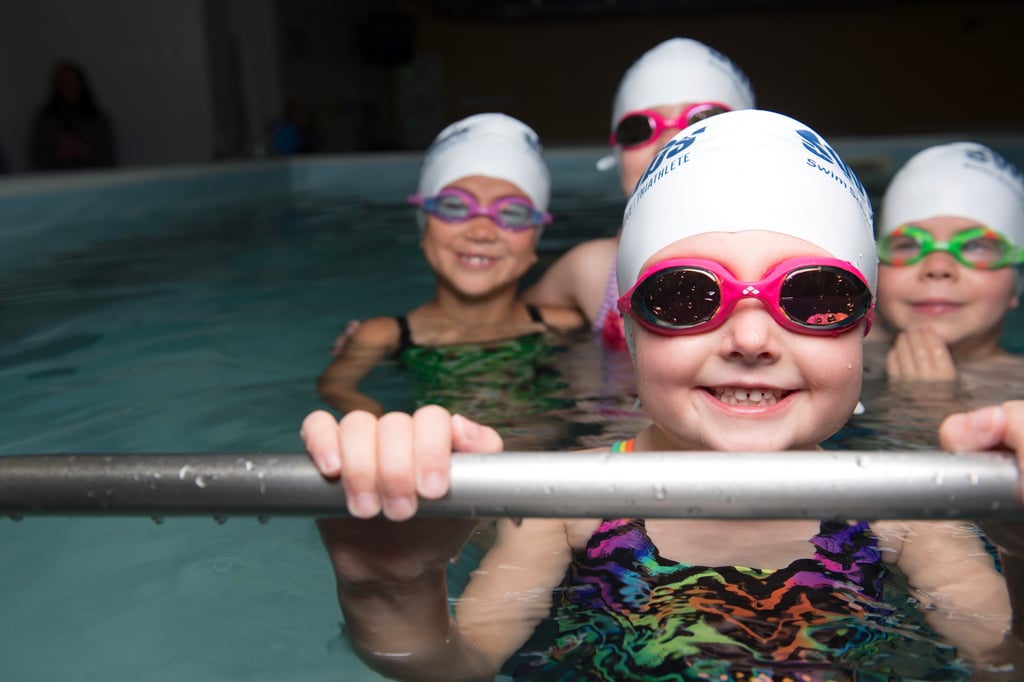 ---
SwimLabs also offers the following lessons for kids: