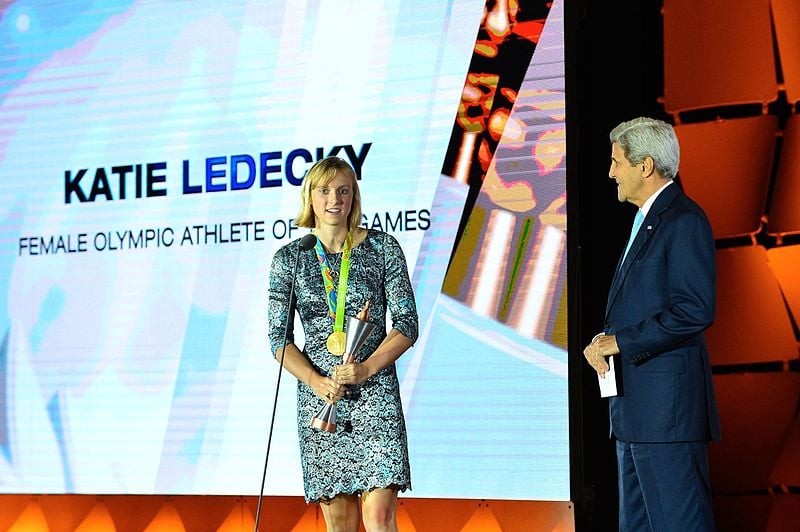 In this segment, we ask Master's Swimmer, World Record Holder, and humble SwimLabs Co-Founder, Mike Mann his insight on the sport and swimming news happening around the world!
This Week's Question:
Katie Ledecky is one of the greatest swimmers still competing and recently 'went pro'. People associated with swimming but unfamiliar with the rules here are wondering, what does 'turning pro' really mean (in this context)?
A little background before we begin: Katie Ledecky is a phenom. She's a 5-time Olympic gold medalist, 14-time world champion, and has set 13 world records during her swimming career - and she's only 21! Just imagine if you had won your first Olympic gold medal at 15! With 26 medals in international competition, named Swimming World's Swimmer of the Year 2013 through 2016, the sky is truly the limit for this iconic swimmer. Not that you can swim in space, but I bet if you could: Ledecky would win that competition as well.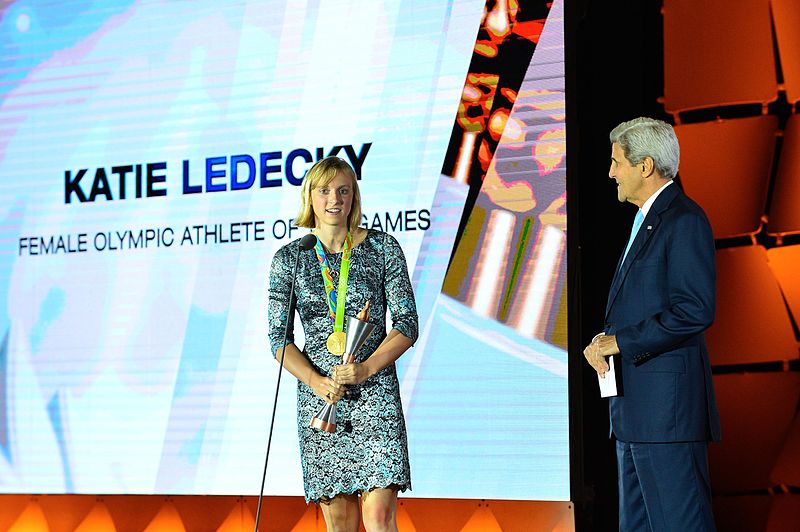 U.S. Olympic Committee Team names Katie Ledecky "Female Athlete of the Olympic Games" September 2016
Recently, Ledecky made the announcement she would forego competing with the Stanford team that she had called home for the last two years in order to pursue a professional swimming career. That got me thinking, if winning Olympic medals are not considered pro, what does this mean for Katie Ledecky? What does 'turning pro' mean for collegiate swimmers? I decided to go to Mike Mann for some additional insight.
Mike Mann, Master's Swimmer, World Record Holder, and SwimLabs Co-Founder
I think 'going pro' in swimming is all about timing for collegiate athletes. Having a year or two of collegiate swimming does not hurt the elite athletes' ability to make money once they leave the confines of the NCAA. On top of that, you have some significant events Olympics, Worlds, and Pro meets to work into your schedule, all of which, based on your results, can increase your marketable value. Katie Ledecky followed Missy Franklin's lead in leaving school after the first two years. Missy's timing was better with the 2016 Olympics coming months after turning pro. Ledecky's decision in an "off year" was probably the result of her recent swims that elevated her to the top echelon of swimmers in the world. She needed to strike while the iron is hot; I am sure she has had to pass on many deals due to her amateur status.
Swimming is such a small sport in the context of all sports, the athlete must realize only the top 5 or 6 swimmers really make any significant money, so timing is critical especially if you are in your mid 20's and are already competing against the new 18-24 year olds. I think the schools always benefit if an ex-athlete goes pro, the school is elevated in status when they churn out great athletes (think Alabama-football, Duke-basketball, Stanford,Texas-Swimming). Considering, we also have very few events for athletes to market themselves to the general public, it makes sense for the top tier of athletes to position themselves to be in the best place to capitalize on their efforts and success.
Well there you have it! Collegiate athletes have to weigh their earning potential against the NCAA rules on amateurism. The NCAA describes their stance as the following:
Amateur competition is a bedrock principle of college athletics and the NCAA. Maintaining amateurism is crucial to preserving an academic environment in which acquiring a quality education is the first priority. In the collegiate model of sports, the young men and women competing on the field or court are students first, athletes second.
The NCAA membership has adopted amateurism rules to ensure the students' priority remains on obtaining a quality educational experience and that all of student-athletes are competing equitably.
All incoming student-athletes must be certified as amateurs. With global recruiting becoming more common, determining the amateur status of prospective student-athletes can be challenging. All student-athletes, including international students, are required to adhere to NCAA amateurism requirements to remain eligible for intercollegiate competition.
This means all collegiate athletes have to consider the benefits of competing in college against the potential success found in professional sports. This is why this is such a big deal. Once you have exempted yourself from collegiate competition you have to forego scholarships as well as the regular competition and camaraderie found at this level. We wish Katie Ledecky continued success as she marks the next chapter of her already legendary story!