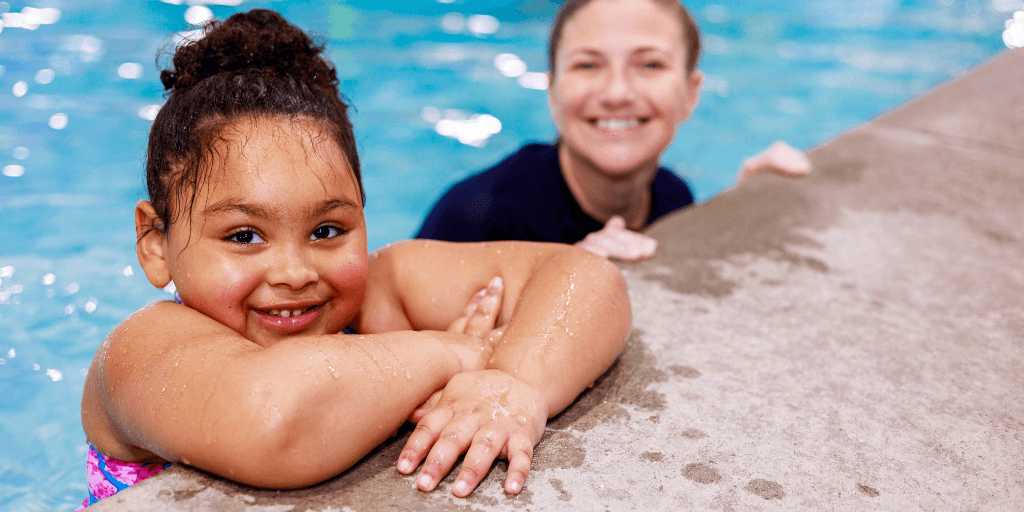 When the leaves begin to change, and the air becomes crisp, many people assume it's time to pack up their swimsuits and say goodbye to the pool. We believe that swimming is not just a summer activity. It's a vital skill that should be taught year-round. As cooler weather rolls in, we'd like to emphasize the importance of swimming lessons and how our warm water pool provides the perfect environment for aquatic education, regardless of the season.
Did you know swimming offers many significant physical and mental advantages for individuals of all ages, including adults? It stands as one of the most comprehensive full-body workouts, not only promoting stress relief but also enhancing cognitive development as children learn to coordinate their body movements to glide through the water.
Swimming can also provide:
Confidence in the Water: Building confidence in the water is key, whether you're an apprehensive swimmer or looking to boost your skills. The more you swim, the more at ease you become in the water. Just imagine the confidence you could experience by continuing your swimming lessons and activities throughout the year, getting you well-prepared for the next summer.
Long-Lasting Friendships: While participating in swim classes and activities during the summer can help children socialize when school's out, year-round swimming enables them to build and maintain friendships even when it's too cold for outdoor swims. Group swim classes often foster close-knit bonds, making it possible for even the most reserved kids to nurture strong relationships with peers of their age who share a love for swimming.
Team-Building Skills: Year-round participation in competitive swim teams imparts valuable teamwork skills to children. They learn to support and motivate each other, applaud one another's efforts, and collaborate toward shared goals. Even in group swimming lessons, children acquire these concepts as they encourage each other to strive for new achievements, support their peers, and offer words of encouragement when someone conquers a new skill.