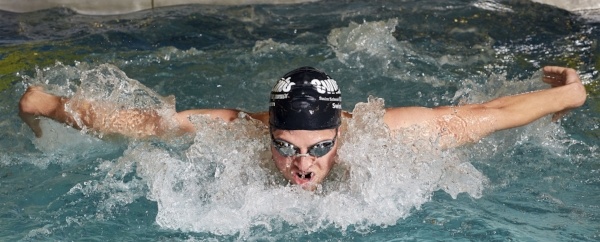 Why SwimLabs?

Forty minutes. I cut forty minutes off of my 10k swim after working at SwimLabs.
My stroke dramatically improved as I eliminated inefficiencies. I incorporated a two beat kick. For the longer distance, this helped save energy. I had a few lessons at SwimLabs and Mike helped me add more reach, power, and rotation to my stroke. As I practiced and when I raced, I cycled through the list, e.g. reach, finish, and quick breath, so that my overall stroke improved.
And then came fueling strategy. Instead of using Clif bars and solid foods as fuel, I switched to liquids. I still have a Clif bar, white chocolate macadamia nut, before a race, but it takes too long to tread water and chew through a dense bar in the middle of a race. From the open water panel and discussions with other swimmers, namely SwimLabs Instructor, Heather Rodriguez, and Mary Carey, I learned that I needed complex carbohydrates in my mix. So I started with adding GU supplements to Gatorade, a notion from Karin Olmstead, another professional swimming coach. I then changed to buying maltodextrin instead of GU. Maltodextrin was a less expensive option since small packets of GU have a higher price point. Before a race, I mix several water bottles of maltodextrin with the high sugar content and electrolytes of Gatorade. Also, since you're asking, color matters. Blue Gatorade tastes delicious. I also like a bottle or two of Propel with only water and electrolytes. Sometimes I'll pack a bottle of cola for its sugar and caffeine, but I've rarely wanted it during a race. I also learned that a thermos of hot water is nice in case you get chilly from being in water nearly thirty degrees below your normal temperature. So my kayaker has blue Gatorade/maltodextrin mix, propel, coca cola, hot water, and maybe a bottle of cold water. From my fueling experimentation, I've learned that your fuel has to meet the needs of your body.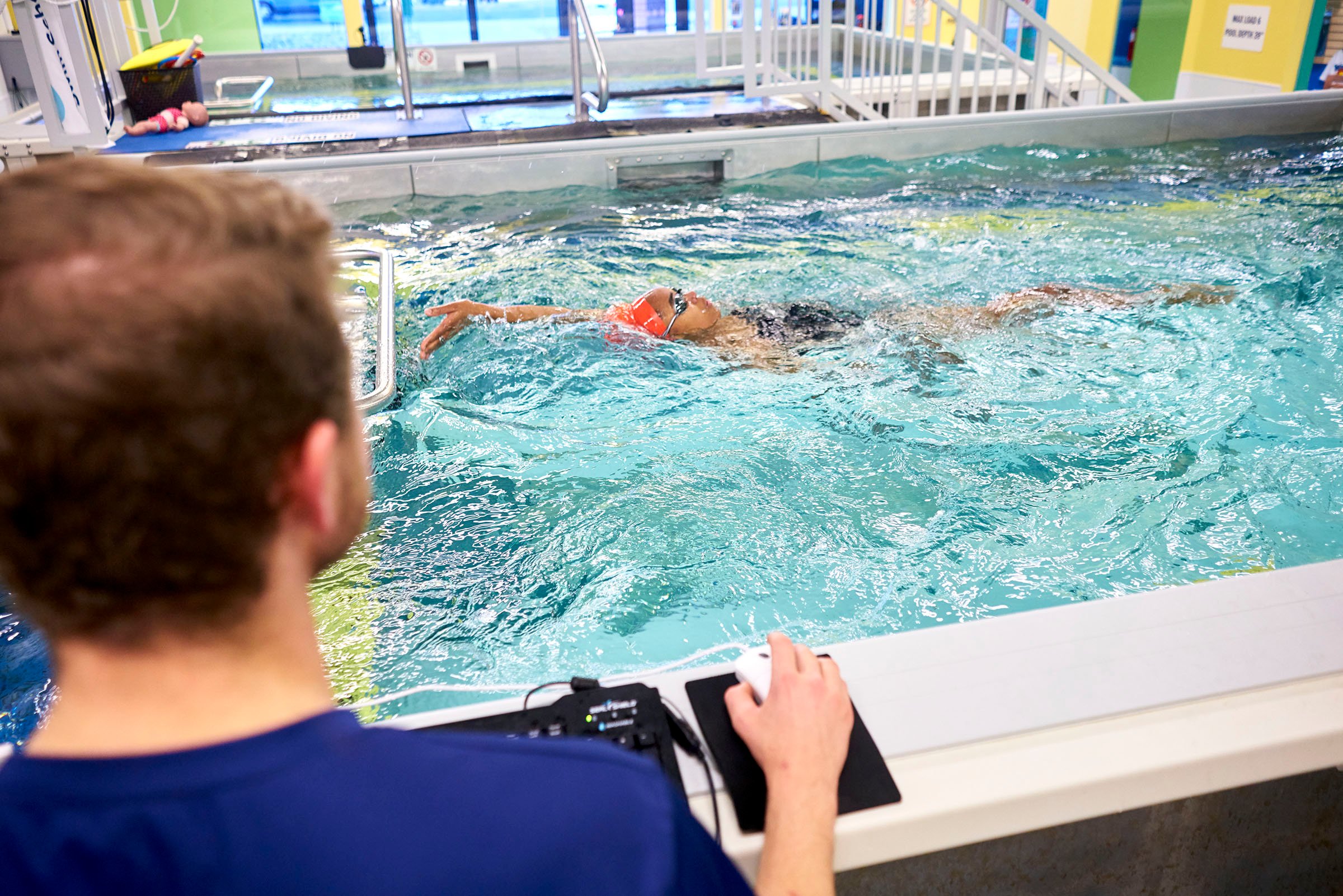 Next came competition. Heather Rodriguez has pushed me to be a better swimmer. She convinced me to go with her and a ton of fantastic swimmers to swim 11 miles in Portland. It was a fun race and stretched my limits. Heather and I competed all summer and in her neoprene glory beat me in several races. She challenged me and at the end of the day, I wanted to beat her. During the 2017 Horsetooth swim, she started in the heat after me, so I knew I had to beat her by at least a minute. I paced with her throughout the swim. And then when my kayaker told me that we had hit 7 km, I cranked up the pace. I passed her and maintained a sprint… for 3 km. Turns out that sprinting the last third of a marathon swim is rough. When I stopped by SwimLabs that night and had to switch out some water in the pools, I went to the bathroom and puked. Also, my arms and legs were shaky all day. But I beat her and crushed my time by forty minutes.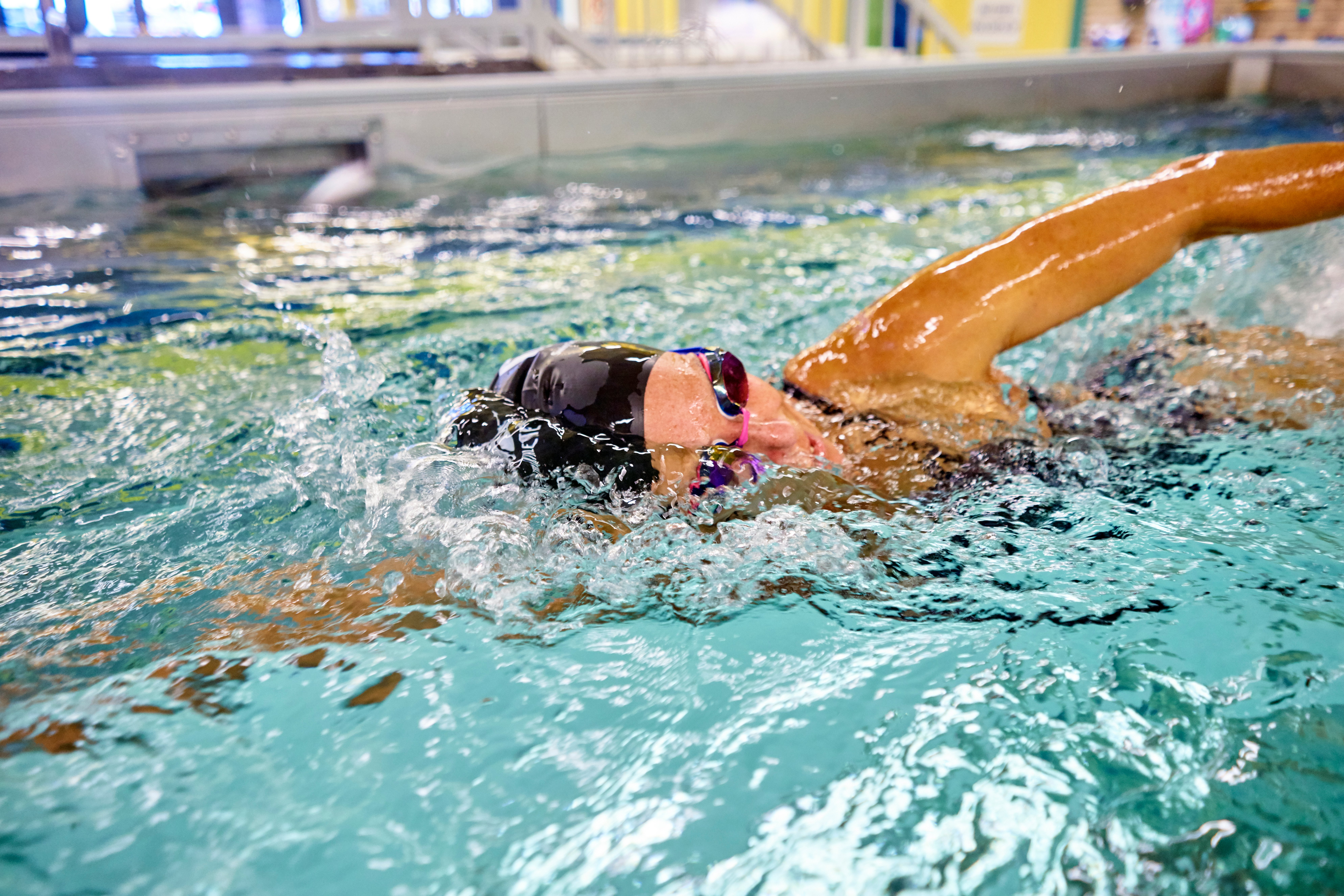 Another key component of success was friendship and quality yacker support. Natalia has been my friend for over a decade. She was my boat person during the previous Horsetooth swim. I had swum Horsetooth twice before. In 2014, my time was 4 hours, 7 min and in 2015 my time was 4 hours, 13 min. In 2015, I swam Horsetooth a week after I swam 8 miles in Boston Harbor. Turns out recovery is important. That was a rough swim. I was determined this third go of it to make it under four hours. So with Natalia by my side, I swam with a plan: swim fast. Yet, with my best friend there during breaks, I got distracted. I asked her, why do people jet ski at 9am? Then we got into a discussion of jet skiing, skateboarding, and snowboarding. And then she said, Rachel, should we talk about this now or after you swim? Right, I should swim.
I swam in 3 hours, 27 min crushing my previous times.
Forty minutes is why I continue to work at SwimLabs. I learned so much about technique, race strategies, and friendship. Now I just have to figure out what race to swim next.