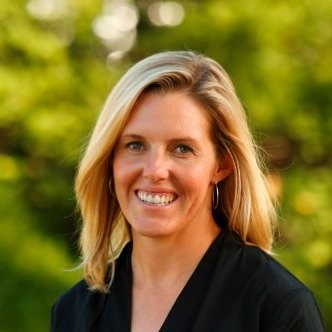 In this segment, we ask Master's Swimmer, World Record Holder, and humble SwimLabs Co-Founder, Mike Mann his insight on the sport and swimming news happening around the world!
This Week's Question:
SwimSwam reports - "The University of Florida has split its men's and women's swim & dive programs, promoting former assistants Anthony Nesty and Jeff Poppell to head the men's and women's programs, respectively. …The split programs go against the current of NCAA programs, which have seen far more teams combining previously single-gender programs than splitting previously combined programs."
Mike, can you give us context to this event? Why would a university team decide to split their program?
Men and Women's sports are often viewed and practiced as separate entities. Women's basketball programs practice separately from most men's basketball programs. The same goes for a number of sports. Competitive swimming is on the other side of this coin. Many contemporary teams will often practice and compete during the same time. While the races are mostly separated by sex, the programs are jointly managed programs. The University of Florida has reversed this trend and are splitting their Men and Women's swim and dive programs. I wanted to understand this decision and went to Mike Mann for answers. Mike had a better expert in mind, however - former University of Louisville assistant coach, Karin Olmsted.
Karin Olmsted, former University of Louisville Cardinals assistant from 2003-2012 alongside current head coach, Arthur Albiero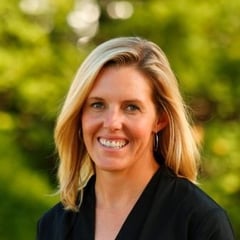 When a team "splits" their program this means two head coaches and their assistants will be leading their respective half of the swim program. For the University of Florida specifically, this means that the men are run by Anthony Nesty as their coach, and the women will be led by head coach Jeff Poppell. They are no longer run by one head coach, with Anthony and Jeff as Associate Coaches. A university typically combines the program under one head coach to save costs, so this is very unique. Both coaches have a wealth of experience and strengths, and in this case, it keeps it strong rather than choosing one over the other.
Looking from either side, there are benefits to having a joint men's/women's program and there are benefits to a split team. A combined program combines resources and assistants to spread across the team. A split program, however, has men's coaches only working with the men's team and female coaches only working with the female team. Either way, there are benefits to both. More often than not though, swim programs are usually combined under one head coach. I'm excited to see what this next chapter has in store for UF!