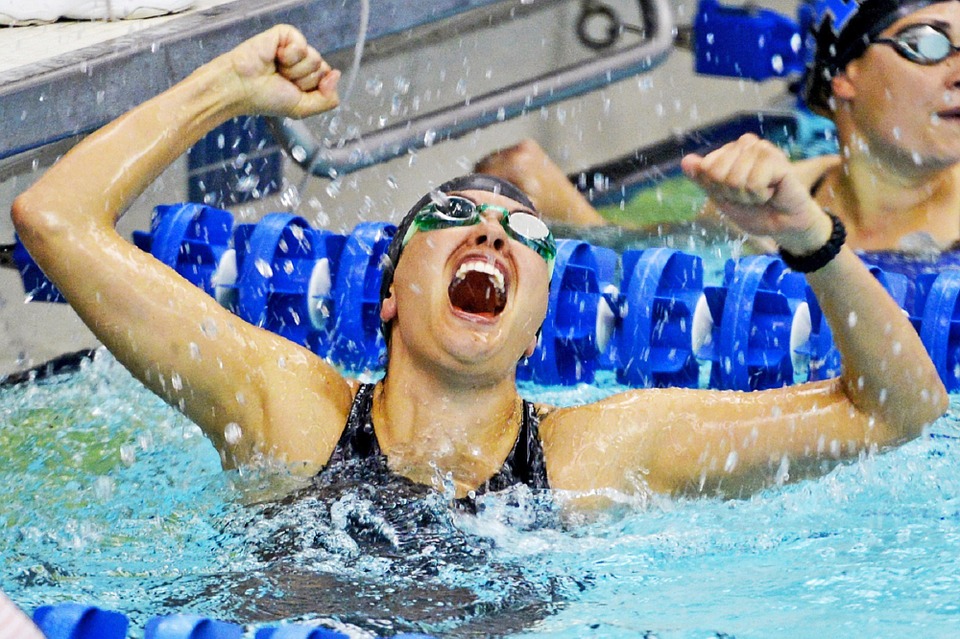 As athletes, we hear the word goal all the time. It's in our coaches' speeches, our parents' pep talks and it even lurks in our own minds. 'Goal' is thrown around so much that the powerful meaning behind the word sometimes gets lost. It's defined as the object of a person's ambition and the desired results. It's not only where you want to be but how you will actually get there. So how does a goal become more than a just a word but a part of everything we do?
SwimLabs sat down with 2016 Olympic Triathlete Greg Billington for insight on best practices for goal setting. Greg describes his goals as "the objectives which inspire my training and direct my focus to the skills which need to improve." Goals are the dreams that you make a reality by setting an aim, making a plan of action and actually sticking to it long after the initial desire has struck.
Here's five pieces of advice that will help your 2017 goals really stick:
1. CHOOSE A LONG-TERM GOAL THAT INSPIRES YOU.
Greg explains that you should "find a goal that makes racing and training more exciting." Don't choose something just because you think it is what is expected of you. It should be something that lights your competitive fire. Greg emphasizes that "the final objective should excite you enough to actually perform the more mundane tasks which are necessary for success.
2. BREAK DOWN YOUR ULTIMATE GOAL INTO SMALLER OBJECTIVES.
Greg recommends setting mini goals that are within reach during the season. His ultimate goal was to qualify for the Rio Olympics, but he explains "there were a thousand smaller goals along the way." For example, if your long-term goal is to make a Junior Nationals cut, think about what objectives this season would help to get you there. An objective could be to have the faster walls in your races.

---
Our unique facility creates the perfect environment for new swimmers and competitive swimmers to swim safer, stronger and smarter...faster!
---

3. CONNECT THOSE OBJECTIVES TO YOUR TRAINING.
Do something to work toward your goal every day at practice. You'll stay much more focused and you will be able to tell if you're progressing. In the year leading up to Rio, Greg knew his primary goal was to make the Olympic Team, so "everything else was created to achieve that ambition and was connected to my training." So if we go with the example of having more explosive walls, you'd need to figure out what aspects of your training will get you there. Maybe you need to work on underwater dolphin kicking during sets or drills to help you time your turn better. Whatever your goal is, it should be something you can work on every day.
4. RE-EVALUATE YOUR GOALS.
Goals require commitment, but they also require some flexibility. Your objectives may need to be tweaked after each race. Greg recalls, "If I had a bad race because of my bike handling, then I'd do bike handling until that improved. If I missed the front bike pack because of a poor swim, I'd identify the parts of my swim that were lacking. If I had a very good run, then I'd identify factors that contributed to that success and repeat them in training." Remember, his ultimate goal of Rio never changed, he just adjusted the objectives that would get him there based on how he was performing during races. Greg says that "It's also a good idea to reevaluate when you have time to develop a good perspective, such as at the end of a season."
---
---

5. TALK TO YOUR COACHES.
Your coaches play a key role in driving you toward your goals. Tell your coaches what you are working for so they can help you and hold you accountable.
Having a goal means having a specific plan of not only where you're going, but how you will get there. Anything truly worth achieving is not just going to show up at your door and be handed to you. Put in the work and reap the rewards.
The New Year is upon us and SwimLabs if here to help you to become a better athlete than you were last year—Set your goals, talk to your coaches and let's make it happen!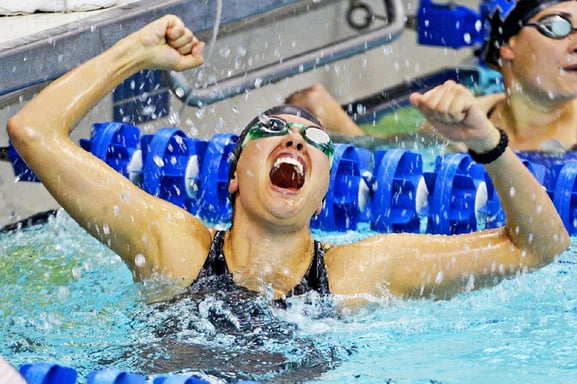 ---
If you wanted to learn more about lessons at a SwimLabs near you, please contact us! We'd be happy to answer your questions and helpfind a program
that is right for you and your goals!
---
FOLLOW GREG BILLINGTON:
TWITTER: @Grillington INSTAGRAM: @grillington