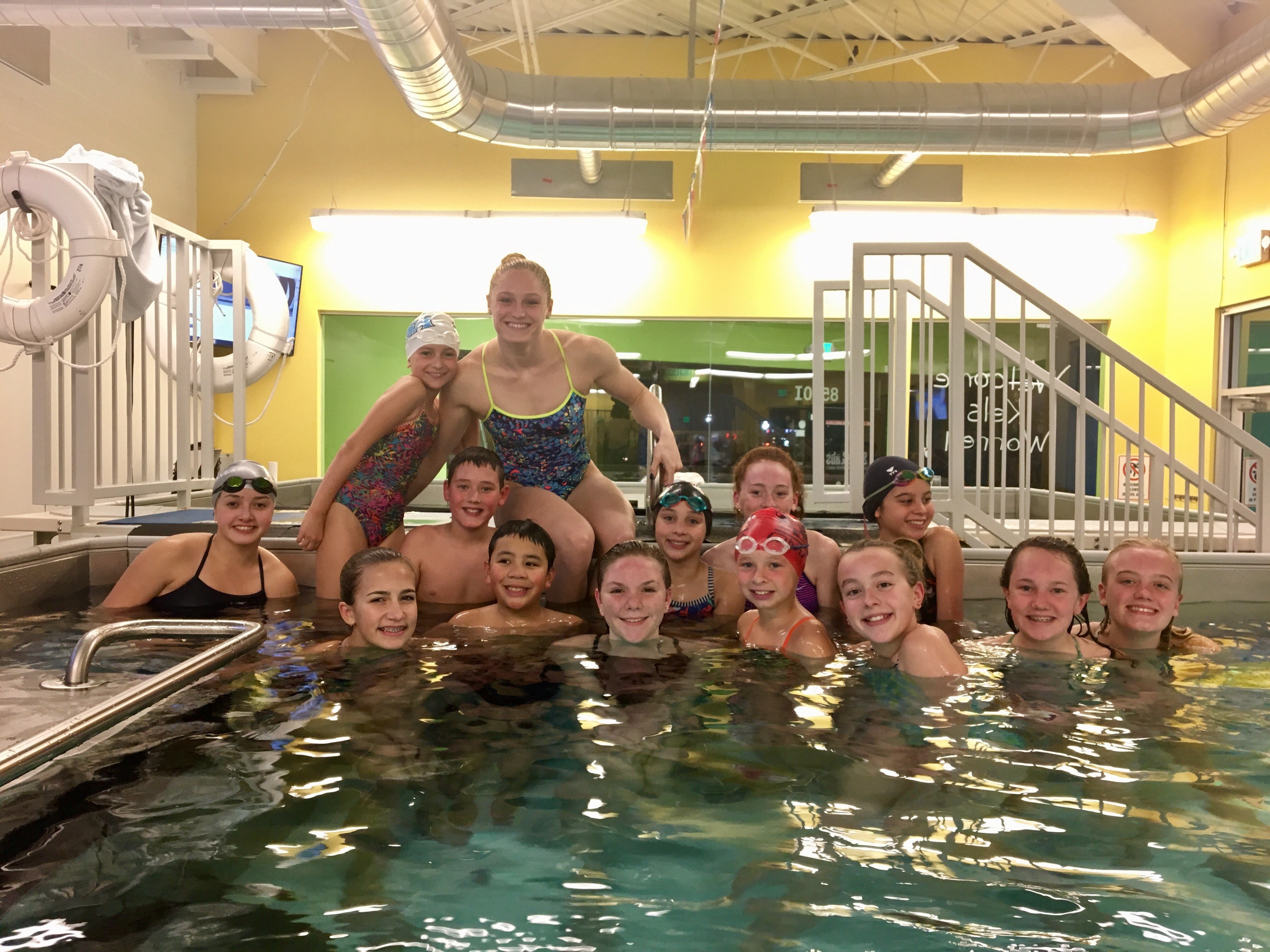 Champions Clinics are small, intimate swim sessions packed with informative seminars, video analysis, hands-on instruction, and an autograph session led by Olympic Swimmers!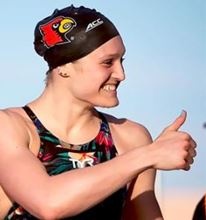 SwimLabs Highlands Ranch, SwimLabs Fort Collins, and SwimLabs Littleton were in for a treat on November 11th and 12th when Olympic medalist Kelsi Worrell stopped by their locations. Kelsi taught private lessons at SwimLabs Highlands Ranch and SwimLabs Fort Collins, and we also filmed her strokes for the Champions video library on Saturday at SwimLabs Highlands Ranch. She then put on a Champions Clinic at SwimLabs Littleton on Sunday.
Kelsi Worrell is an American sprint butterfly and freestyle specialist, and the first woman in history to swim the 100-yard butterfly in under 50 seconds. The American Record Holder is also a multi-time NCAA All-American and National Champion.
The small, intimate clinic included:
A seminar on Kelsi's swimming experiences and what the sport has taught her
A photo opportunity
Autographed cap
Two hours of Video Analysis in small groups: Students got to compare their strokes and drills with Kelsi's
Hands-on work/training in the tanks with Kelsi to improve butterfly technique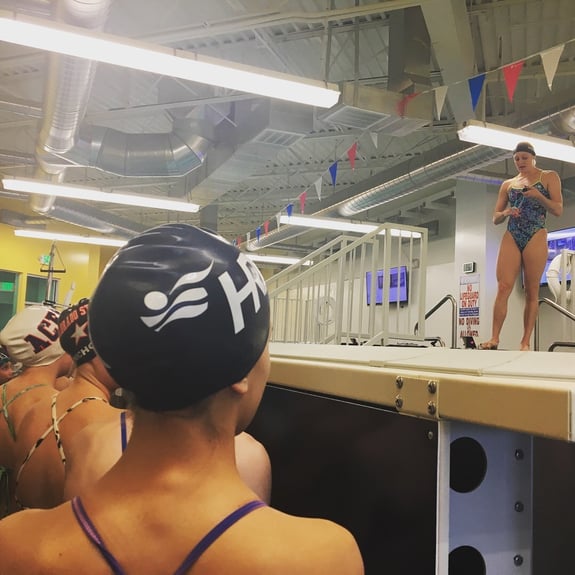 During Kelsi's clinic at SwimLabs Littleton, she talked about her swimming experiences. Swimmers and parents had the opportunity to ask her questions, take photos with her, and then all of the swimmers got to work with her in the tanks on butterfly. She lead them through a series of four drills, demonstrating each, and she critiqued their strokes. It was a very intimate clinic with swimmers getting to watch her from in the pool a foot away from her. The swimmers learned a lot and had fun!
Take aways include:
She was not always a national-level swimmer. She worked hard to get there.
Her parents were a big support system, never tried to coach her, and have always loved her through the ups and downs of her swimming career. She is very grateful for that!
She believes technique is important and should be worked on in every practice.
Her passion for the sport and working with the athletes was very clear.
She was a delight to have and we heard many attendees say they have a new favorite athlete!
She filmed at HR for the Champions Library. We recorded her Freestyle and Butterfly strokes and her favorite drills using brand new, high quality cameras. Swimmers will soon get to compare their stroke with hers!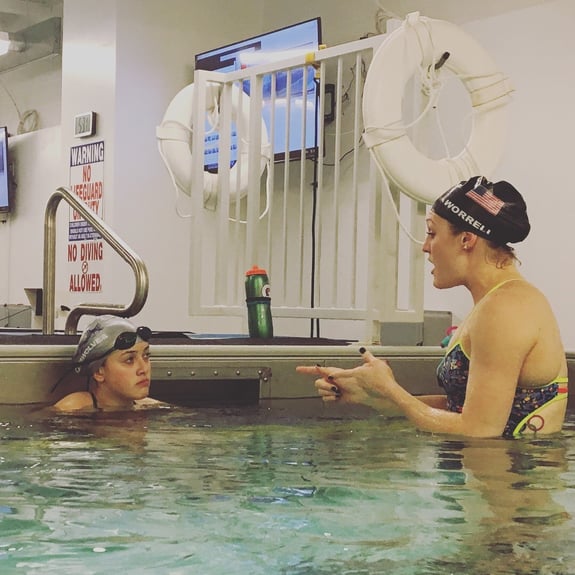 ---
Interested in Swimming Lessons at SwimLabs?
Our unique facility creates the perfect environment for new swimmers and competitive swimmers to swim safer, stronger and smarter...faster!
Contact Us Today!
---
Watch Kelsi win the 100-yard butterfly, breaking her own NCAA, American and U.S. Open Records. She touched at 49.43.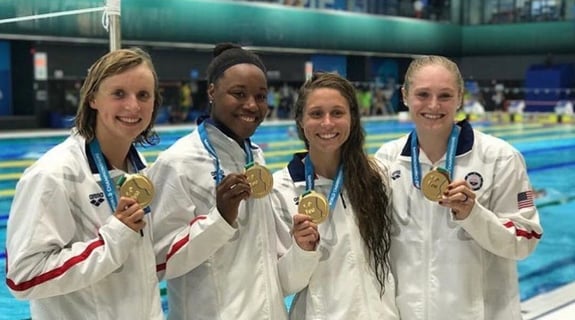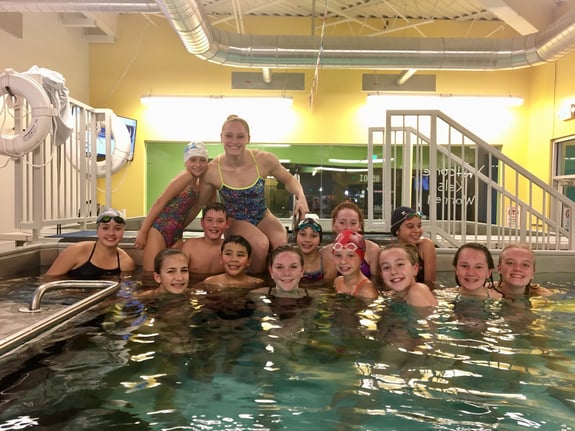 Learn more about Kelsi Worrell at SwimSwam.com!
---
Swim faster...faster!!
Find a SwimLabs near you!