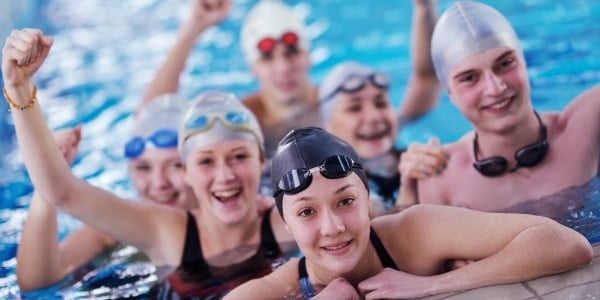 So, your kiddo has conquered swim lessons and they've fallen in love with the sport! Your little bundles of joy started by blowing bubbles, doing bobs and floats and now they can do all four strokes legally. What now?!? It's time to take it to the next level and join a swim team!
Anything new can be a bit scary, but we're here to help that transition to competitive swimming go as smooth as possible. Here's 4 things that will help you get your kiddos ready for joining their first swim team:
Getting Ready For Swim Team!
1. Do your research on different teams & meet with the head coach.
This is a big one. Most families simply choose the club/team that's closest to their house choosing convenience over fit. I get it, life is busy but doing your due diligence on the team/club that best fits your child will pay of big time for their development and more importantly their overall happiness. After you've met with the coach, you'll have a good idea regarding what they and their club values. As a parent a few things I would look for is a coach that cares about his or her athletes as people, a coach that will challenge and push my child to be their best and a coach that has the knowledge to know when to push & when to have fun.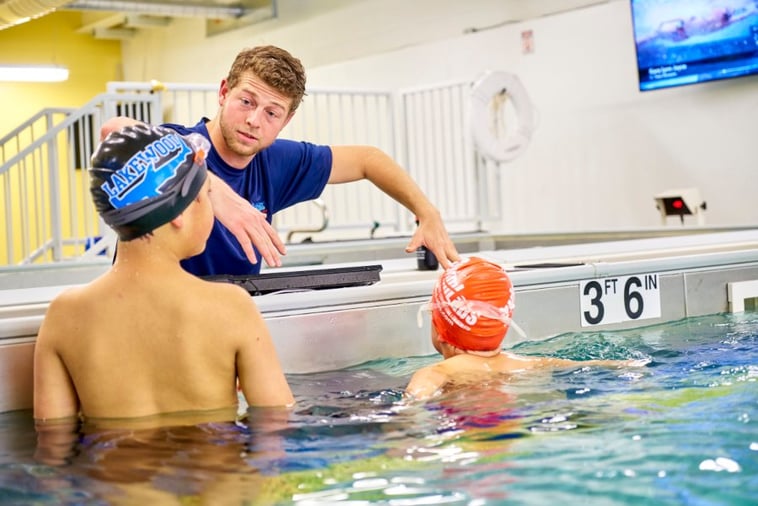 2.
Make sure you have all the necessary
equipment
for practice.
Your child will need specific equipment to be prepared for their first swim practice. The standard swim practice equipment includes a swimsuit, properly fitting goggles, a swim cap (for those with long hair), hand paddles & fins. However, make sure to check with your kiddo's coach to make sure that you're buying all the right items. Each coach is different and therefore requires different equipment.

3. Talk with your kiddo about parent & coach responsibilities.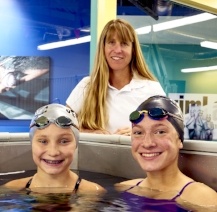 Three words: Let coaches coach. If you do that then you can just simply be a supportive parent. After a bad race you can give a big hug and tell your kiddo you love them and if it's a great race you can celebrate by being their biggest cheerleader! A conversation with your children about this subject will go a long way for everyone. The kids will benefit from being pushed by the coach and loved by you. The coach will benefit from being the only voice heard by your kids when it comes to swimming. And you will benefit by simply being able to watch your little ones compete in a sport they love…. without the worry of having to correct them. Time flies and they'll grow up quickly, so you'll want as much time just enjoying your time as a supportive mom or dad from the stands, right?!?
4. Prepare for/embrace long swim meets.
Swim meets can be long but don't see this as a negative thing. While swimming is why you and your family are at the meet the "down time" is equally important. That's where friendships are formed, and memories are made. I loved racing and competing at meets. It was my favorite thing. However, I don't remember any of my times from a random meet when I was 8. I do remember playing cards and duck, duck, goose in the gymnasium in between my events! I remember hanging out with my two best buddies Doug & Steve. If approached correctly, these long meets lay the foundation for falling in love with a sport that you can enjoy your entire life.
Venturing into the world of competitive swimming can be a roller coaster but doing these four things will prepare you and your kiddos to enjoy the ride!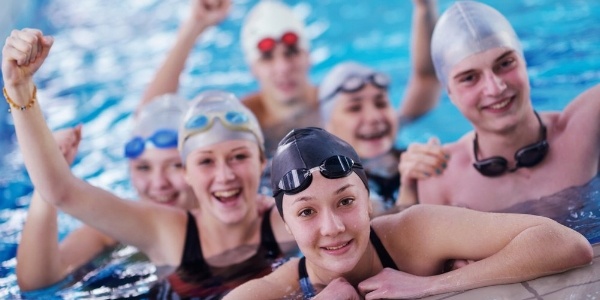 This blog was written by SafeSplash + SwimLabs Holland.